"Living at the Whiteheads Zoo was provided with a sample of Halloween products free of charge from Oriental Trading. We provided our honest opinion about our experience with the products below. "
Halloween is one of my favorite holidays to spend with the kids. We have so much fun both at home and at work. Today's post is about some creative Halloween fun in the classroom. I work with both two and three year old children so the projects need to be simple, and still fun. We also try to keep things not scary when talking about Halloween. Here are a few children's Halloween crafts that are happening right now in my classroom.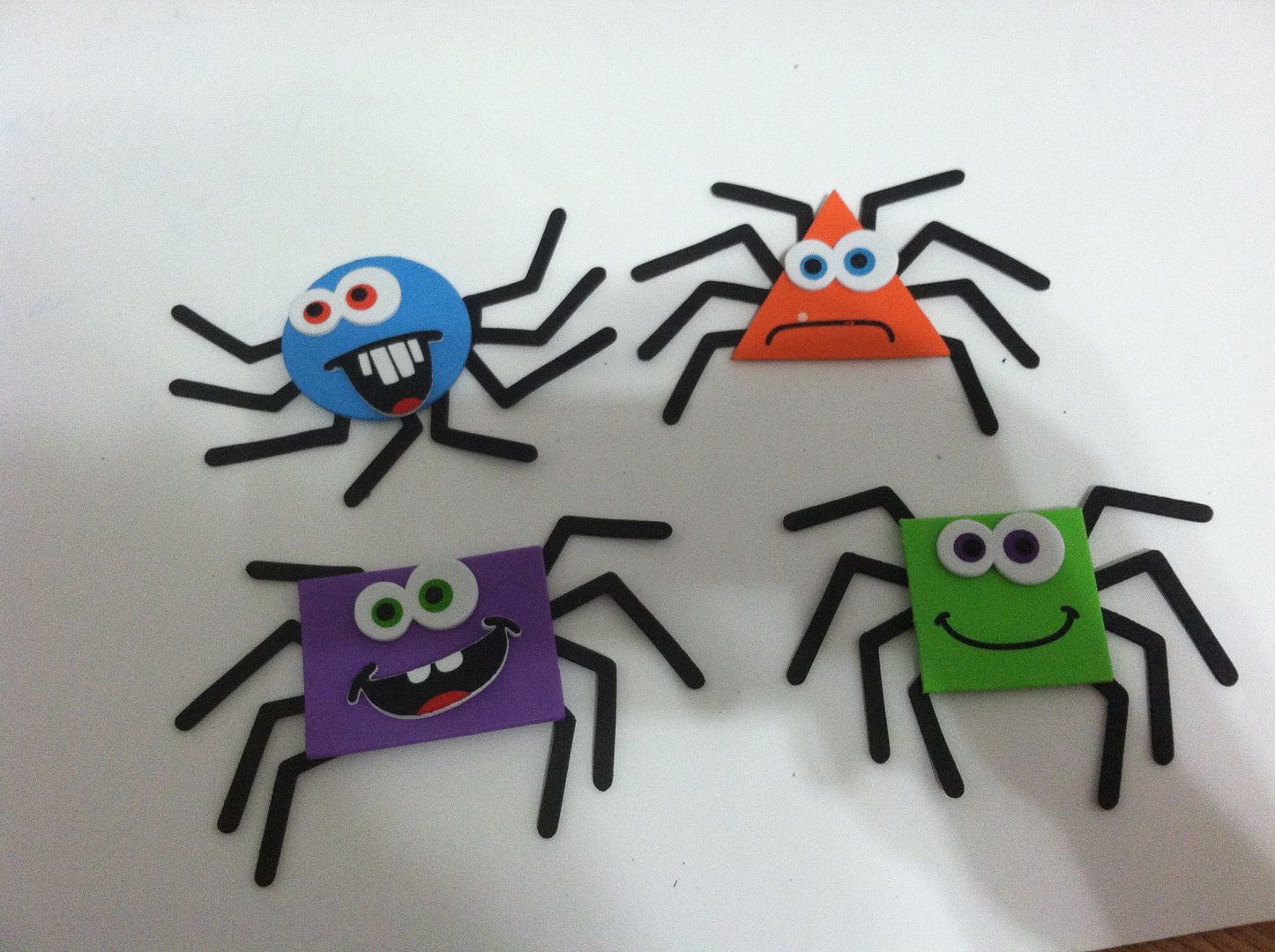 Shape Spiders a kids Halloween Art Activity
Shape Spiders are so much fun as a
holiday craft
, both easy and educational. Can you say winner. They are so simple to do thanks to the spider kits at Oriental Trading. Each child gets a spider package. Each kit comes with four fun shapes ( triangle, square, rectangle or circle). We let the kids pick out a shape pack and then get busy. You don't even need glue for this activity. Each piece has a sticker adhesive. All you need extra to create these spiders are your students. They even come with magnets to attach to the back.
We suggest reading these Spider Books along with your Halloween Shape Spiders Art activity.
There was an old mummy who swallowed a spider by Jennifer Ward (this is available on Kindle Unlimited)
How Spider Saved Halloween by Robert Kraus
The Spider and the Fly by Mary Howitz
Pumpkin Mummy's are another fun and simple project thanks to Oriental Tradings Halloween craft kits. Everything you need is again in individually wrapped craft packs. Just grab one, a student and let them work. Little hands may need help peeling the back off but after that they just stick the pieces on. This also has magnets to attach and hang up.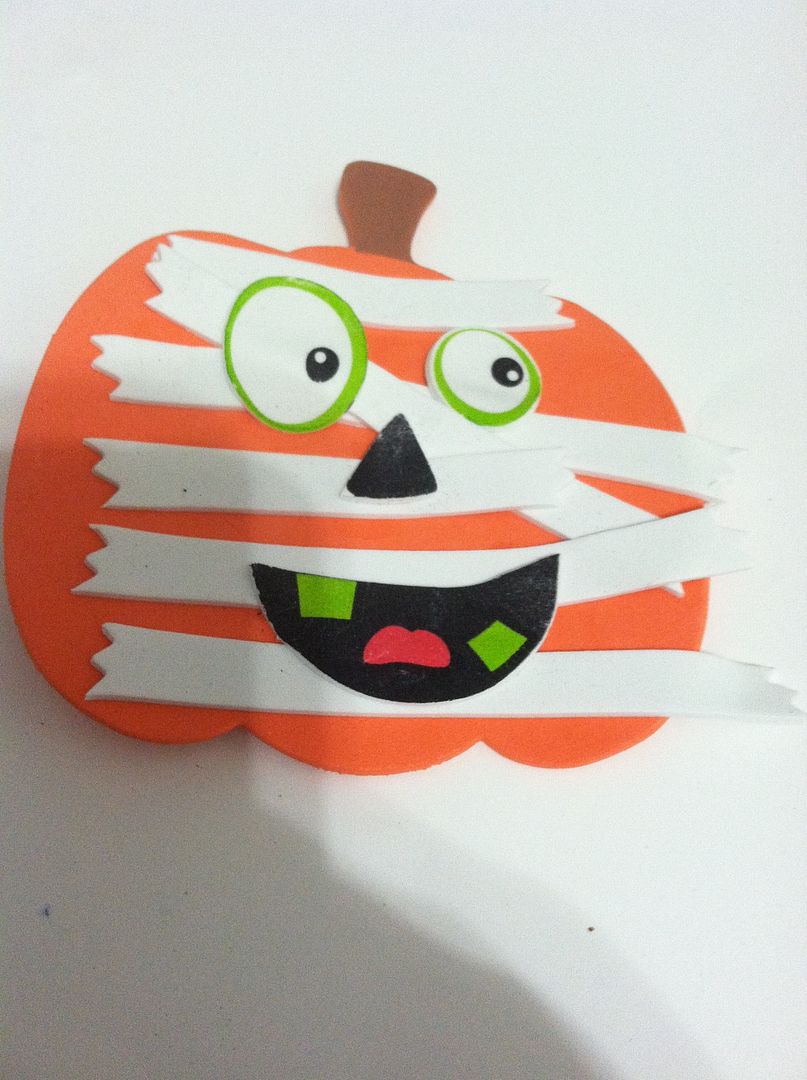 It's a Pumpkin Mummy! So FUN =)
We suggest reading :
Where's my Mummy? by Carolyn Crimi
Parents love projects that include their children's pictures. And I have to be honest I do too. We have some pretty cute kiddos in our classroom. These little Halloween magnets are absolutely adorable. There really isn't anything to do just add the child's picture and attach a magnet. There are four different choices a ghost, witch, vampire and Frakenstein.
Halloween Photo Magnets just add photos ! I love these.
We suggest reading:
Room on the Broom by Julia Donaldson
Ten Timid Ghosts by Jennifer O'Connel
Vunce Upon a Time by J.Otto
Frankie Stein Starts School by M. Schaefer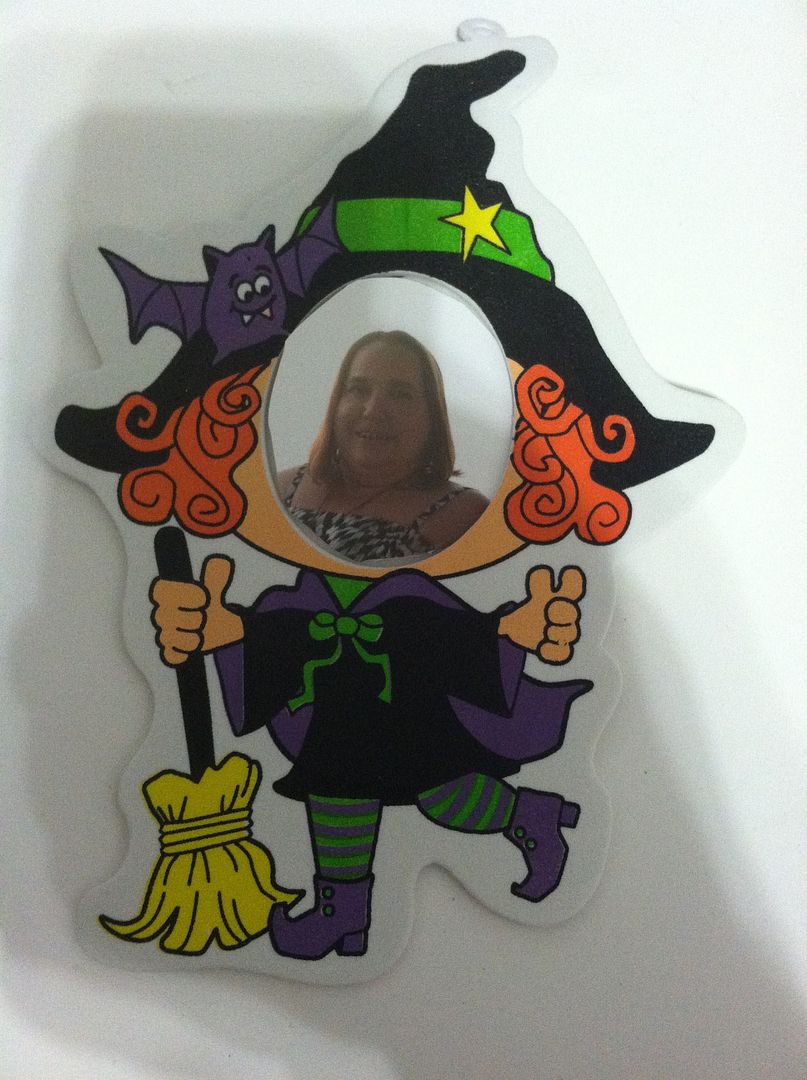 The Witch is In ...
If you enjoyed this post you might like to check out:
"Thank you Oriental Trading for providing us with some spooktacular products. We are having a blast with them."