"Living at the Whiteheads Zoo received the below products complimentary for review. All opinions below are our own. "


I Boo'd my coworkers today. It was so fun to sneak in a Halloween surprise for them. In honor of Ghostbusters Answer the Call "now available on DVD" we decided to #BooItForward.
T
he tradition of "Booing your Neighbor" has been around for
several years
now and
it

has really grown in popularity as a fun, safe, family-oriented activity. It was super easy to pull off today at school. I had a parent sneak my treats into the teachers class I chose to BOO. They had no idea that the treats came from me. I can't wait to see who they choose to #BooItForward to next.
It

's also known as "Ghosting" or "

Boo

-gramming." They would put together a
home decorated
bag of treats including a note with instructions on how to "

boo

" and a poem and deliver

it

anonymously to their neighbor
, friend or relative. T
he
recipient
would then have 48 hours to do

it

to their next door neighbor or friend which creates a chain throughout the neighborhood.
Who you gonna Boo? Here's what to do: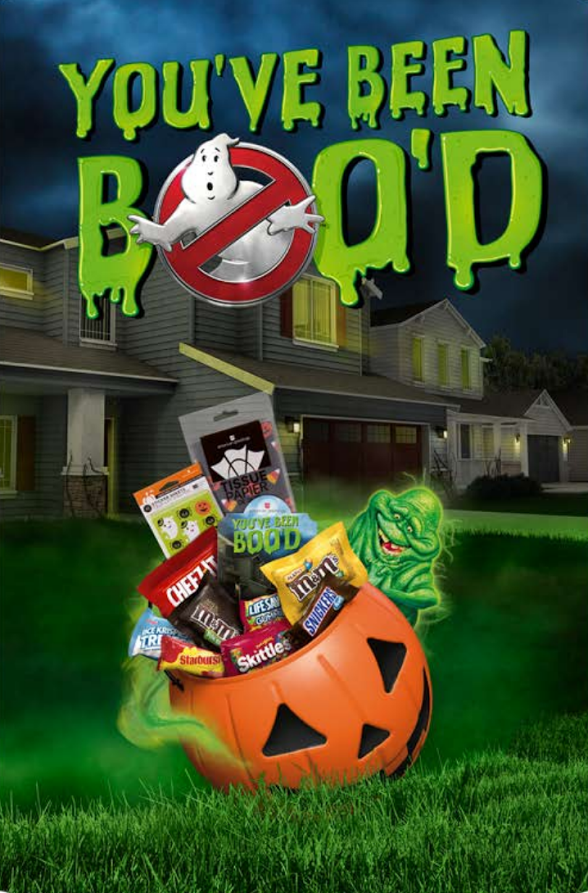 Who Ya Gonna Boo?
1. Have a Boo Bundle (Include a You've been Boo'd card)
2. Secretly deliver it (Leave boo bundles on porches, doorsteps and desks)
3. Boo It Forward (encourage recipents to Boo someone new
We're super excited to be able to share some news about this favorite movie.
Who you going to call?
Ghostbusters
!
Now available on DVD Blu-Ray Ghostbusters Answer the Call Extended Edition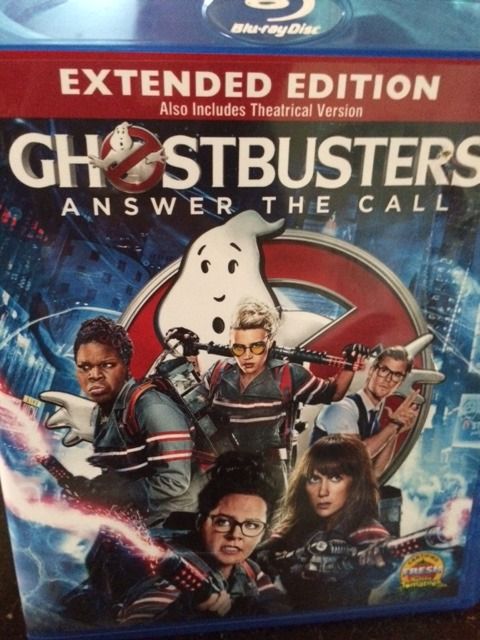 Ghostbusters now on DVD and Blu-ray!
Directed by Paul Feig and Sarring Melissa McCarthy, Kristen Wiig, Leslie Jones, Kate McKinnon and Chris Hemsworth ~ Extended edition features more than 15 minutes not seen in theaters plus more than 3 hours of hilarious bonus content including deleted scenes and gag reels!
Synopsis:
The franchise makes its long awaited return with Director Paul Feig's unique and hilarious take on the classic supernatural comedy, led by the feshest minds in comedy today, Melissa McCarthy, Kristen Wiig, Kate MczKinnon, Leslie Jones and Chris Hemsworth. Together they team up to save Manhatten from a sudden invasion of sirtits , spooks and slime that engulfs the city.
Directed by Paul Feig and written by Kattie Dippod and Paul Feig, Gostbusters: Answer the Call is based on the 1984 Ivan Reitman film, written by Dan Aykroyd and Harold Ramis. It is produced by Ivan Reitman and Amy Pascal and executive produced by Paul Feig, Jessie Henderson, Dan Aykroyd, Tom Pollock, Joe Medjuck, Ali Bell and Michele Imperato Stabile.
Ghostbusters: Answer the Call extended edition has a run time of approximately 116 minutes and is rated PG 13 for supernatural action and some crude humor.