Living at the Whiteheads Zoo shared our Summer Luau planning tips compliments of Oriental Trading. All opinions are our own. Living at the Whiteheads Zoo will receive complimentary products in exchange for our honest Tips for planning a summer luau. Thank you
Summer time is upon and us and some days I find myself racking my brain to find a way to change things up and keep the boredom blues away. Other days we stay so busy boredom isn't even a part of the vocabulary. Friends are a must for our summer plans. I thought what better way to break up the routine than put together a Summer Pool Party for my sons best friends. Planning the perfect pool day was super easy with the help of
Oriental Trading
. We decided to do our pool party in a
Luau
theme because every cool party needs that perfect theme.
There were all kinds of cute props, scene setters and cut outs at Oriental Trading. I really loved most all of them. They really do add a beach vibe to the party and make your decor pop I think. Our top pick was this cabana scene backdrop at just $12.48 we thought that was a steal and the bright colors add the perfect pop we want for the patio setting.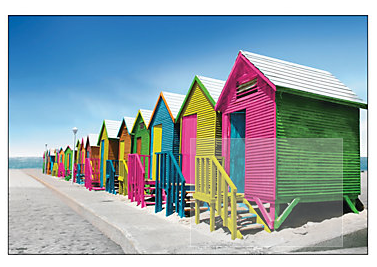 Cabana Scene Backdrop
An easy way to accessorize your party is with the paper products. The kids really liked the Beach Bum Dessert Plates at less than $2 for a pack of 8 and they come in a cool tie dye pattern. These go perfectly with the Cabana back drop to. We just love the colors going on here. I can't wait to serve up some ham rolls and pineapple cake on these. Yum Oh. There were so many fun plates and cups to choose from you could really get carried away if you wanted to .
We wanted to give our guest some things to wear and get into the Luau vibe. We decided the Bright Neon Leis were a great idea. They were only $3.25 a dozen making them very budget friendly and we thought the bright colors were super fun .
The pool was our main attraction but the kids wanted to add a few
games and activities
to the agenda. We found some great water squirters, beach balls and even fun rubber ducks to add to the pool. Perfect and we stayed in our budget. Win Win.
I wanted to add something fun to our door and discovered this cute project idea for a parasol wreath. Yes, Oriental Trading even has fun project ideas for all sorts of things. This project looks super doable and I think I'll be able to use the wreath even after our party. Is that cute or what?
Oriental Trading had everything I needed to throw together a fun summer party. We loved all of the ideas and choices . A trip to the grocery store for our tasty treats and then its time to wait for our friends and the fun . Let the Party Begin!