Are you like me enjoying some quite ti me with the family this month after having a hectic holiday season. The temps have started dropping and we're staying inside a little bit more right now in the evenings and on the weekends. So, having a Panda Party was a great way to make a quite movie night at home a little bit more exciting for the kids. Thank you Fox Home Entertainment for the great movie night party pack. We had a blast! DreamWorks Animation's Kung Fu Panda 3 will be out soon and we can't wait! To get ready we decided Kung Fu Panda and Kung Fu Panda 2 would be the perfect selections for family movie night. They are both now available through Twentieth Century Fox Home Entertainment on Digital HD and on DVD.
The first thing we needed for a good movie night was food. I decided to cook ground
beef Ramen noodle skillet dinner
and mini egg rolls one of the kids favorites. Mini egg rolls are great for little hands. Adding some fun paper party products adds the special touch. We used Kung Fu Panda paper plates, cups and napkins. We topped off our cherry lime-aide drinks with a bamboo paper straw. The perfect little touch. Having a special party table really sets the mood my kids couldn't wait until dinner time. The final touch to dinner was a fortune cookie that they could have at dinner or take home in their goody bags.
Here is a look at my fortune. I have to say I love a good fortune. Don't you? It says Chances are present to make huge personal gains. Well okay then lets do it.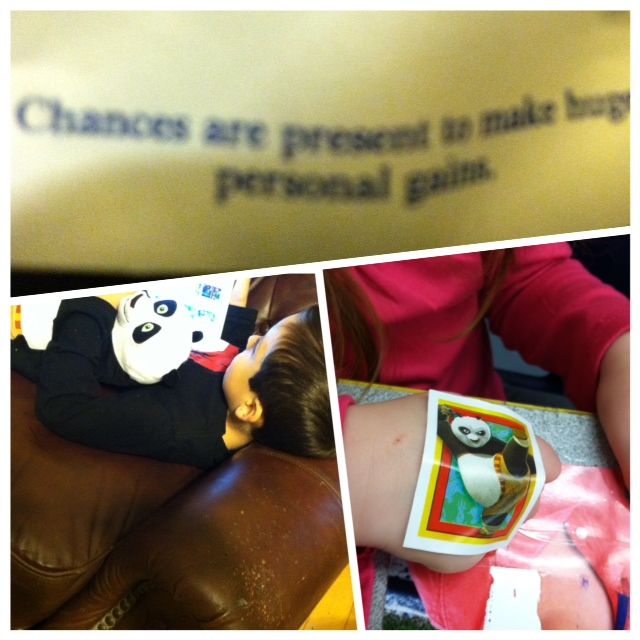 We printed out a
Kung Fu Panda Activity Sheet
and did the activity together. Afterwards I gave the kids a sheet of stickers for their good job. The kids loved the Kung Fu Panda stickers wearing them on their shirts, and hands. They were a big hit. Thanks again Fox Home Entertainment for making our Panda Party super fun.
We all found a spot to snuggle and relax for movie time. The Po stuffed animals were snuggled right on in with us. Movie Night was a hit. If you'd love to have a Kung Fu Movie Night at home then stay tuned later this week we will be giving Kung Fu Panda and Kung Fu Panda 2 away on DVD right here at Living at the Whiteheads Zoo. Yay!
Synopsis: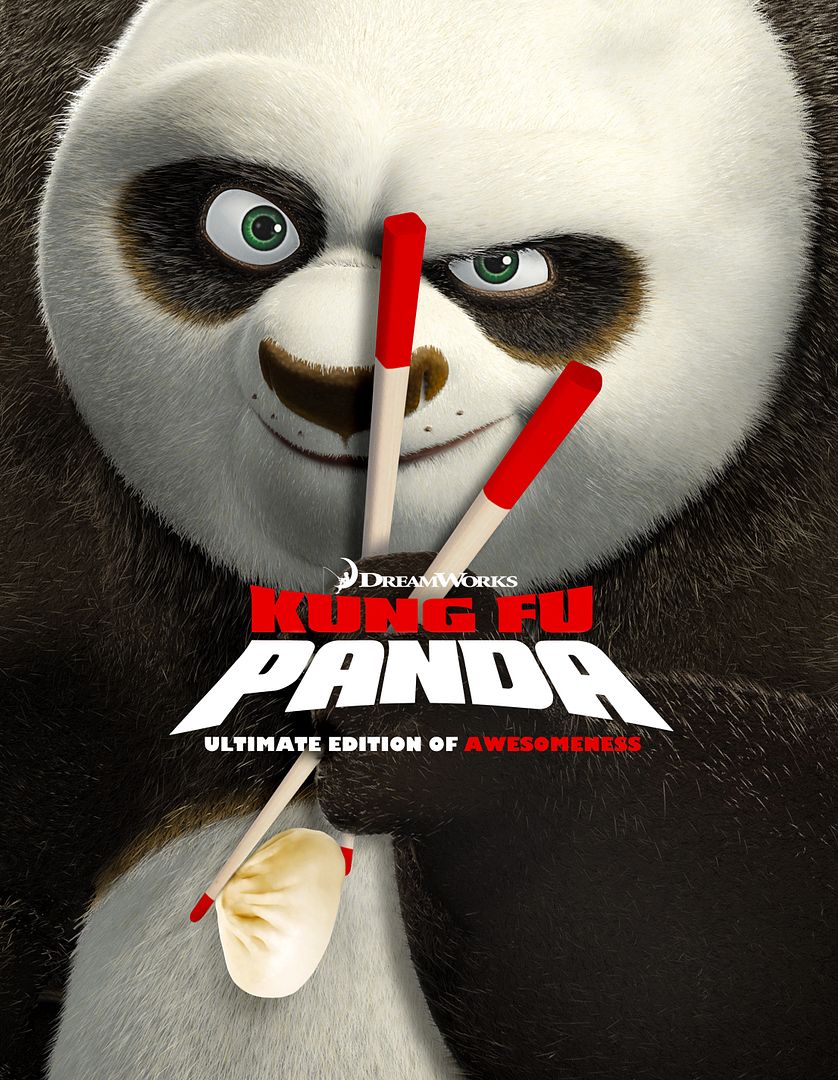 Relive the awesomeness of everyone's favorite martial arts- loving panda and the Furious Five in Kung Fu Panda and Kung Fu Panda 2. Twentieth Century Fox Home Entertainment will release the two films with new extras on Digital HD December 15 and Blu-rayTM and DVD January 5 with a bonus disc of new content.
In DreamWorks' Kung Fu Panda, Jack Black is perfect as the voice of Po, a noodle- slurping dreamer who must embrace his true self – fuzzy flaws and all – in order to become the Dragon Warrior. With groundbreaking animation and high-kicking humor, the Oscar-nominated Kung Fu Panda is delightful entertainment for the whole family.
Black reprises his role as Po in Kung Fu Panda 2, the fiercely funny Academy Award- nominated sequel. In his biggest challenge since becoming the Dragon Warrior, Po must lead his friends and fellow kung fu masters, The Furious Five, on a mission of epic proportions to defeat his most threatening rival yet!
The re-release of these films will include exciting new bonus features for the whole family to enjoy, including an all-new 22 minute animated adventure, "Secret of the Scroll," and an exclusive sneak peek of DreamWorks Animation Kung Fu Panda 3.
"As a Fox Home Entertainment Insider I received a complimentary Kung Fu Panda party box containing the party items above as well as the Kung Fu Panda and Kung Fu Panda 2 DVDs.. All of the opinions shared here are my own. "