Time to stuff those stockings. What? Seriously time always seems to get away from me. I'm like wasn't it just January , wasn't I just talking about what to put in the stockings last Christmas? Well I guess not because here we are again a whole year later and it is that time again. I wanted to share a new cosmetic product recently introduced to me by PUR Cosmetics.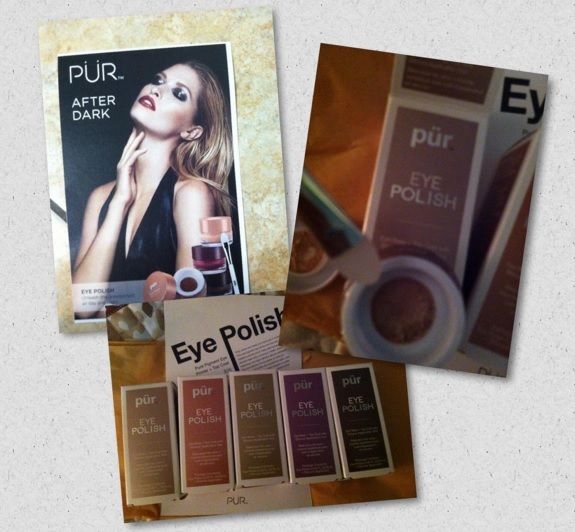 PUR Cosmetics eye polish was quite the surprise. I have now been using it for a couple of months again where does time go friends and I have to say I am in LOVE. Or as much in LOVE as you can be with your make up.
PUR eye polishes come in a little pot with a trap to stop the spillage. They have an easy to use applicator and can be used in several different ways. Are you ready for this?
You can use them alone, under your regular shadow or on top of your shadow. Think of the possibilities. They come in 6 metallic shades and if I haven't said it I'm loving the metallic look. My favorite shade the SATIN I have used it all up and need to buy some more now. I used the velvet on my cruise and it was amazing. Perfect for a darker night look. The vibrant colors make your eyes pop. They go on a bit wet so you need to give them a few seconds to dry when applying.
Now ladies can we all agree we'd love to see a few little pots of this in our stockings. PUR Eye Polish can be purchased online at
PURCosmetics.com
"We have received one or more of the above product complimentary from PUR Cosmetics for review. All opinions shared here are our own. Thank you."