Sick kids OH NO! Being sick for anyone just stinks but when it is your child it is awful. You would do anything as a parent to make your child feel better and feel better quickly. With school now in full swing I'm seeing more and more sniffles and coughs going around. I am always on the look out for products that will make my job easier as a mom and making being sick better for my child. BeKOOL recently shared their soft gel sheets with me and I think they do just that.
BEKOOOL
gel sheets a new product giving your child immediate relief without medication. I say AWESOME! Have you ever applied a wash cloth to your child's head only to have them roll over and it fall off or take it off seconds later? BeKOOL gel sheets are a great alternative to the cool wash cloth. They simply stick to your forehead and stay in place.
Here is some more info on
BeKOOOL soft gel sheets.
Plus BeKOOL has given us a great prize pack of products to bring your family relief when they are under the weather. You are not going to want to miss this feel better giveaway. Thank you BeKOOOL!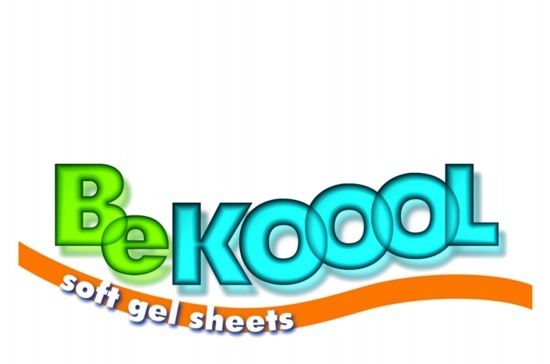 BeKOOOL's easy-to-use, soft gel sheets:
Stick to kids' foreheads, so little ones who are sick can comfortably rest and relax

Provide up to eight hours of cooling relief

Safe to use with fever-reducing medicine (it's non-medicated)
I love that the gel sheets are easy to take with you. Lets face it our kids don't always get sick when we are at the comforts of home. We are past the days of a diaper bag so I like that I can just add a BeKOOOL sheet to purse to have handy if ever needed.
They are also really easy to apply. Just open up the package and stick it to your little ones head. Awesome! As a mom I really appreciate a super easy product that has my child solely in mind.
I think this would be a great product for teachers or school nurses to have in their feel better kits. As a non medicated relief with parents permission of course gel sheets could offer sick children a relief until someone could get to school and pick them up. Sometimes, caregivers are an hour or more away and when your feeling bad that can really matter.
Win
: the line of BeKOOOL products, a Kinsa Smart Thermometer, two books from the
Llama Llama series, and Dad to Dad, a book by pediatrician Dr. David Hill, all valued
at more than $90.
About the prizes:
BeKOOOL Soft Gel Sheets for Kids: Single-use gel sheets for kids that provide immediate cooling relief from fever for up to eight hours.
BeKOOOL Migraine: Single-use cooling gel sheets that provide immediate soothing relief from migraine headaches.
Kinsa Smart Thermometer: Kinsa builds app-enabled thermometers that offer peace of mind by remembering illness details, and guiding you on next steps if fever and symptoms are cause for concern.
Dad to Dad: Parenting Like a Pro: Expert advice, guidance, and insight from pediatrician-Dad, Dr. David L. Hill.
Llama Llama Holiday Drama & Llama Llama Home With Mama: With short and simple rhyming text, the Llama Llama books are perfect for educating and entertaining kids.
a Rafflecopter giveaway
"Living at the Whiteheads Zoo received complimentary samples to reach an honest opinion. All opinions shared above are our own."