Sand Monsters sound like a lot of fun to you? They should they really are a great craft. All of the kids loved them and they look so super cute decorating our magnet board for Halloween. This may be my favorite Halloween kids craft yet! If you are looking for anything Halloween Oriental Trading is a great place to visit. With over 400 new items on their site you are bound to find something . I personally can find a ton of somethings including these adorable
Monster Sand Art Sheets
.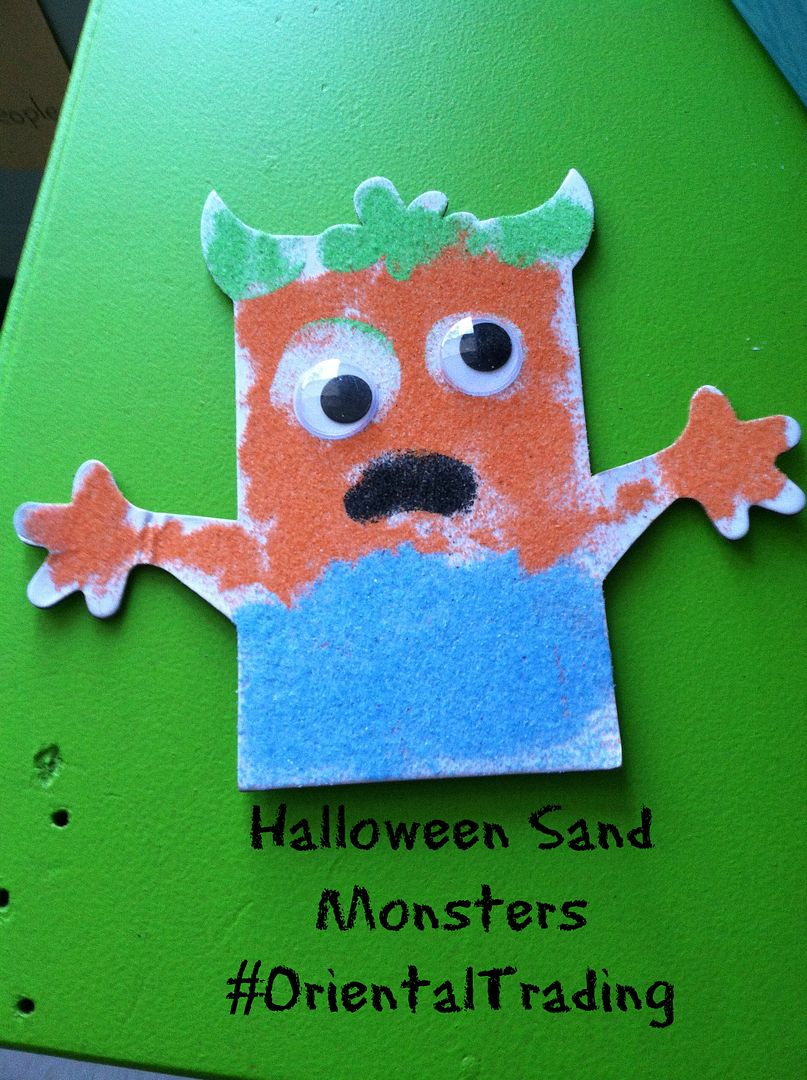 For just $15.99 you get everything you need to make 24 monsters. Each monster is individually wrapped and comes with 6 bags of different colored sand. You just peel off an area of the cardboard covering to reveal the adhesive and then sprinkle the sand on it. It sticks really well. The kit even comes with the google eyes to add . (side note add your eyes first before you start with the sand or they will not stick.) Each kit comes with three different monster designs.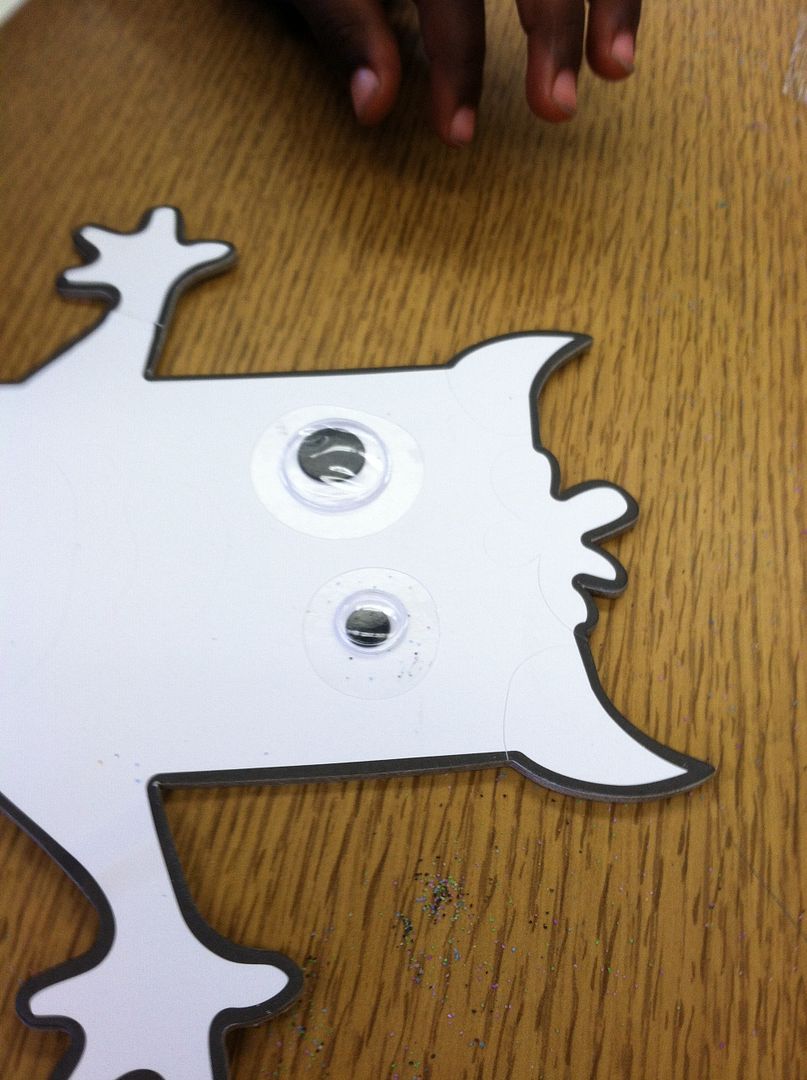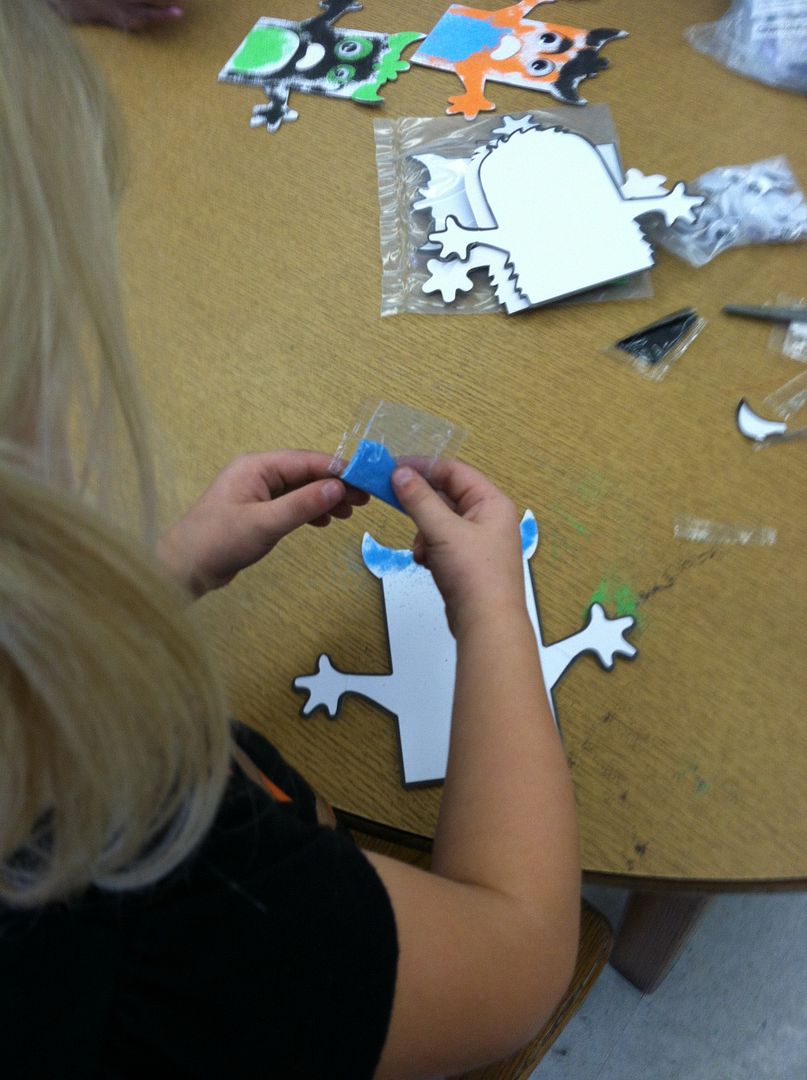 I peeled the eyes away first and then let the kids apply the google eyes. Some chose two small eyes, some did one big and one small and some chose two larger ones. I love that all of our monsters are so individualized. Then they would choose a color of sand for around the eyes ,or for the hair etc. I'd peel back the paper revealing the sticky part and they could sprinkle it on. They loved this. Sometimes they would pour the sand all in one spot but that was still okay.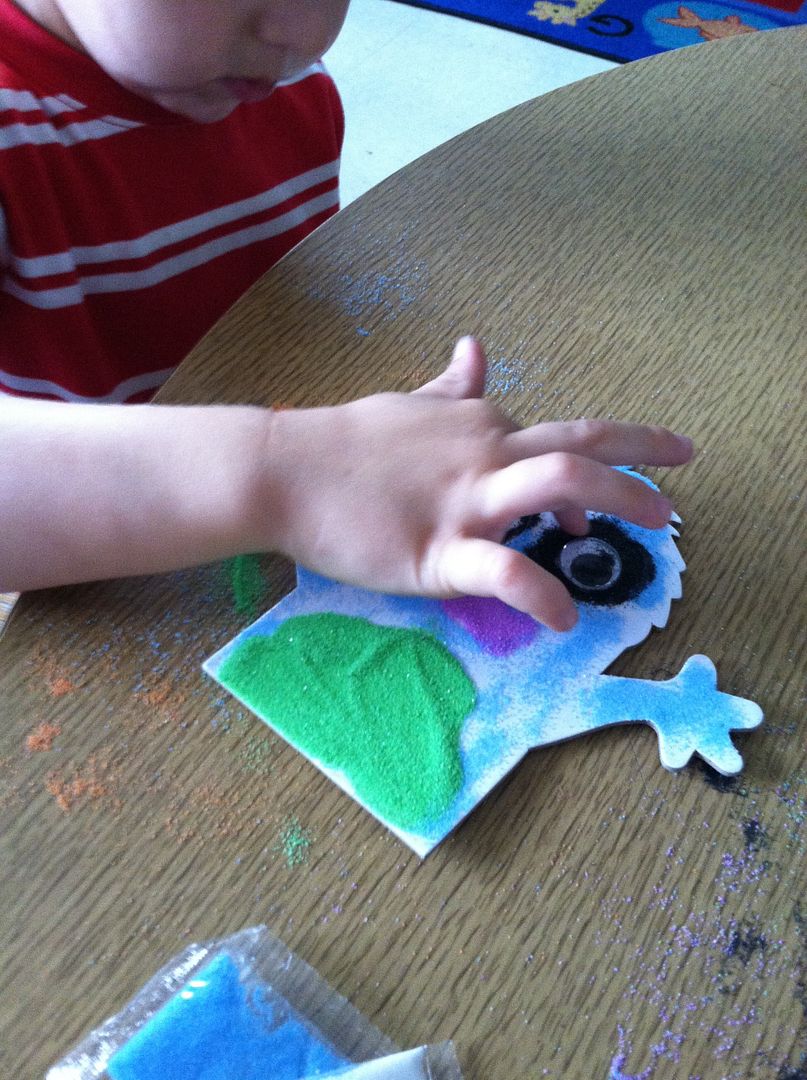 After they had poured on the sand I had them spread it around with their fingers. I then emptied any excess sand into the trash. I was surprised at how well the sand stuck when finished. It doesn't flake off like glitter does sometimes it really stayed in place which is AWESOME!
The children in my classroom are all three years old and they had no problems at all making these. They were super easy to do. They didn't require anything extra to complete just time. These would be perfect to do at your classroom Halloween party, or in small group like we did. We love them and they go along just perfectly with our monsters classroom theme this year.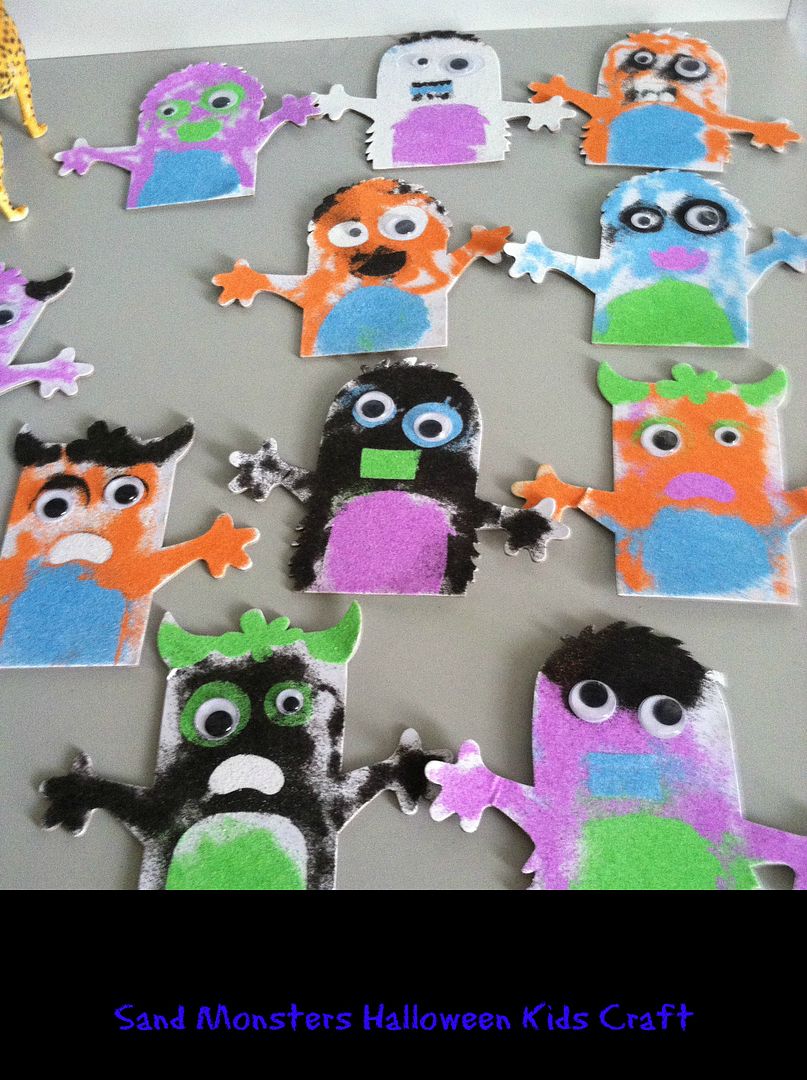 Our Halloween Sand Monsters made with a craft kit from Oriental Trading!
As you can see every monster ended up different. We decided to add magnets to the back of them. They required a heavier style magnet but the kids love them. We have them hanging up on our big magnetic white board. We've gotten tons and tons of compliments from both parents and other teachers. (Yay!)

"Oriental Trading provided me with complimentary products in exchange for an honest review. All opinions shared are my own."