This Fall I had the chance to partner with
Oriental Trading
and share some of the new
Fall and Halloween activities.
I really could not wait. I love working with Oriental Trading the craft kits make my job as a teacher so much easier. This school year we decided to go with a monster theme in the classroom. That made picking out my fall activities so easy. Oriental Trading had a ton of great "monster" crafts and activities. I couldn't wait to share this with the kids and see just what kind of fun monster things we would do.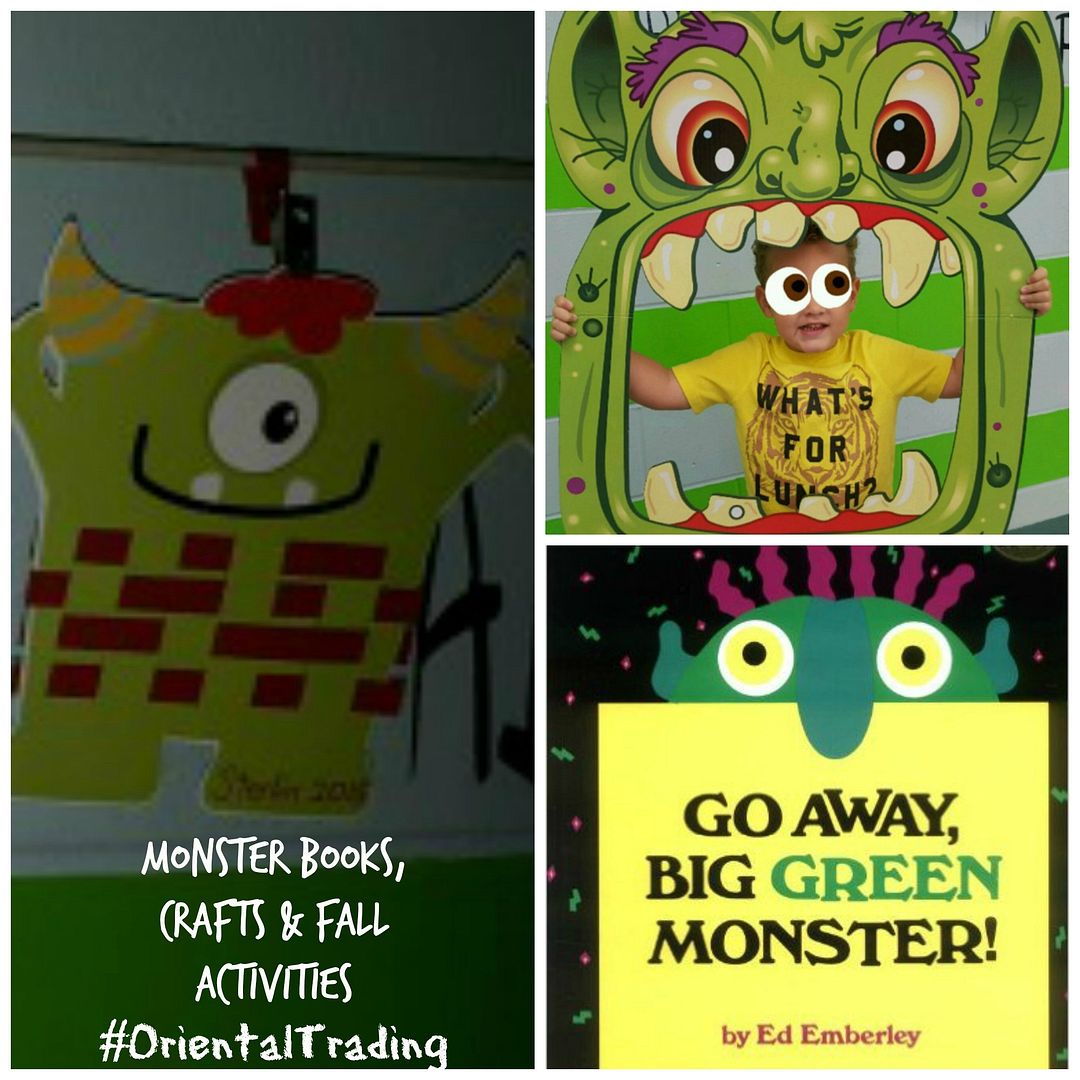 We added a couple of monster books to our weekly reading. Glad Monster Sad Monster is a book about feelings. The kids really enjoy this one . We have each child comes up and makes a sad or glad face. Go Away Big Green Monster is a book about chasing away your night time fears. Both of these books are great for the younger audience.
After sharing some fun monster toys it was time to break out some of our new activities.
Monster Bean Bag Toss was a huge hit with the class. Each child got a turn tossing the bean bags and knocking down the can monsters. Take a Look!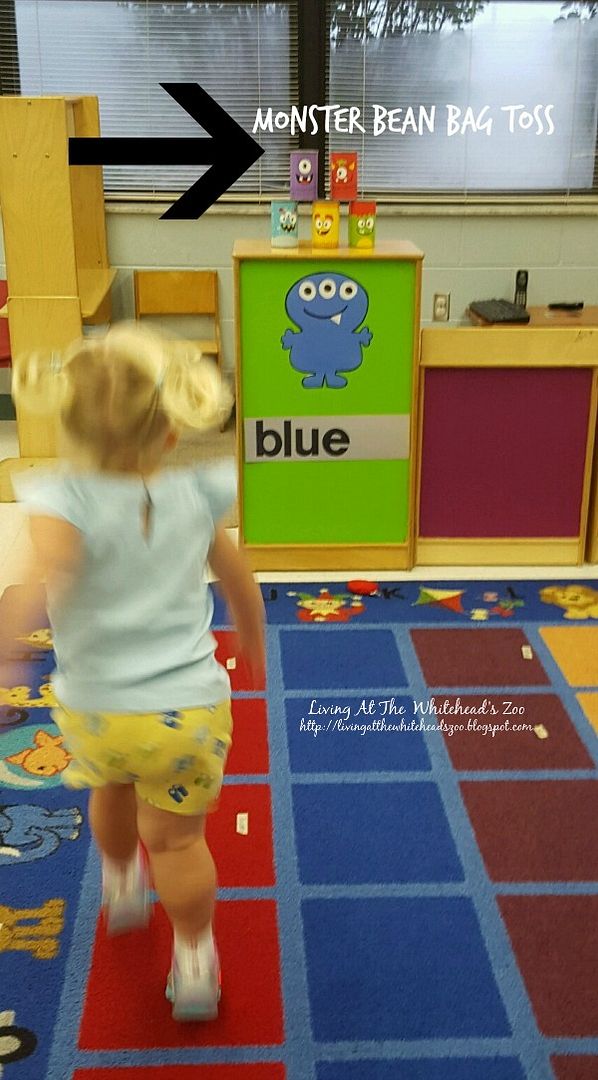 Monster Bean Bag Toss #OrientalTrading
We Love taking photos of our students during the day. Craft projects with photos are some of the most loved by our parents. Who doesn't love something cute with their child attached? I know this Mom loves them too. We were so excited for each of our students to pose with the huge Monster Photo prop. It is great. Very sturdy cardboard we're going to be able to reuse this in the toddler room for years to come! The Kids loved it. We took three photos of each child, a serious face, a funny face and a monster face of course. I can't wait to see them in our Fall Pumpkin Frames (also from Oriental Trading.)
Monster Photo Prop #OrientalTrading
Our first Monster Craft activity was Monster Weaving Mats. The kits come with EVERYTHING you need to create a fun monster. You just weave the paper strips in and out to get the look you want. All of the kits and pieces are prepackaged making things so much easier. You get 24 kits for just $7.95 making it a perfect fit for the busy classroom.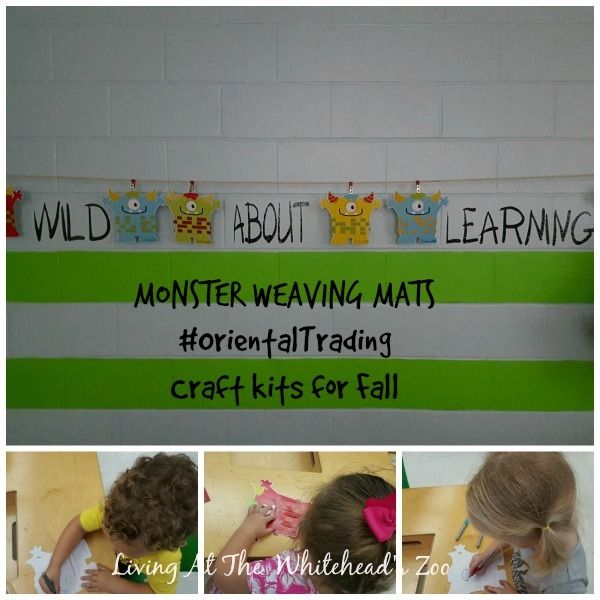 Monster Weaving Mats #OrientalTrading Craft Kits for Fall
Be sure to visit back because we have some more fun Fall crafts and activities to share from Oriental Trading. You might also like our
Fall Scarecrows activities
.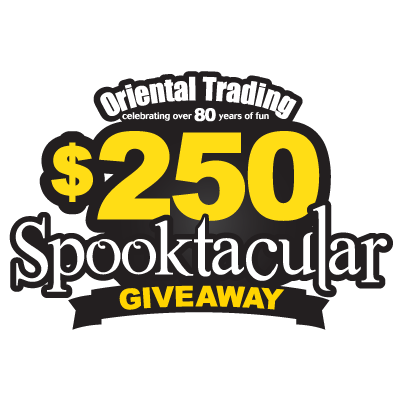 Win
~
Visit www.spooktaculargiveaway.com today and enter to win our weekly prize -- $250 in Halloween products of your choice from Oriental Trading. Plus, we're giving away a $25 Oriental Trading gift card every day!
Contest ends
October 17, 2015

.
"We received complimentary products from Oriental Trading for review. All opinions shared here are our own. "