Ghosts, goblins and more come out on Halloween. What screams Halloween fun more than heading to visit a real haunted house? Personally I say candy but hey that's just me. Who wants to see a ghost when people are giving out snicker bars? I know some of you said me so we've put together a list of 10 places you can visit that just may be haunted this Halloween.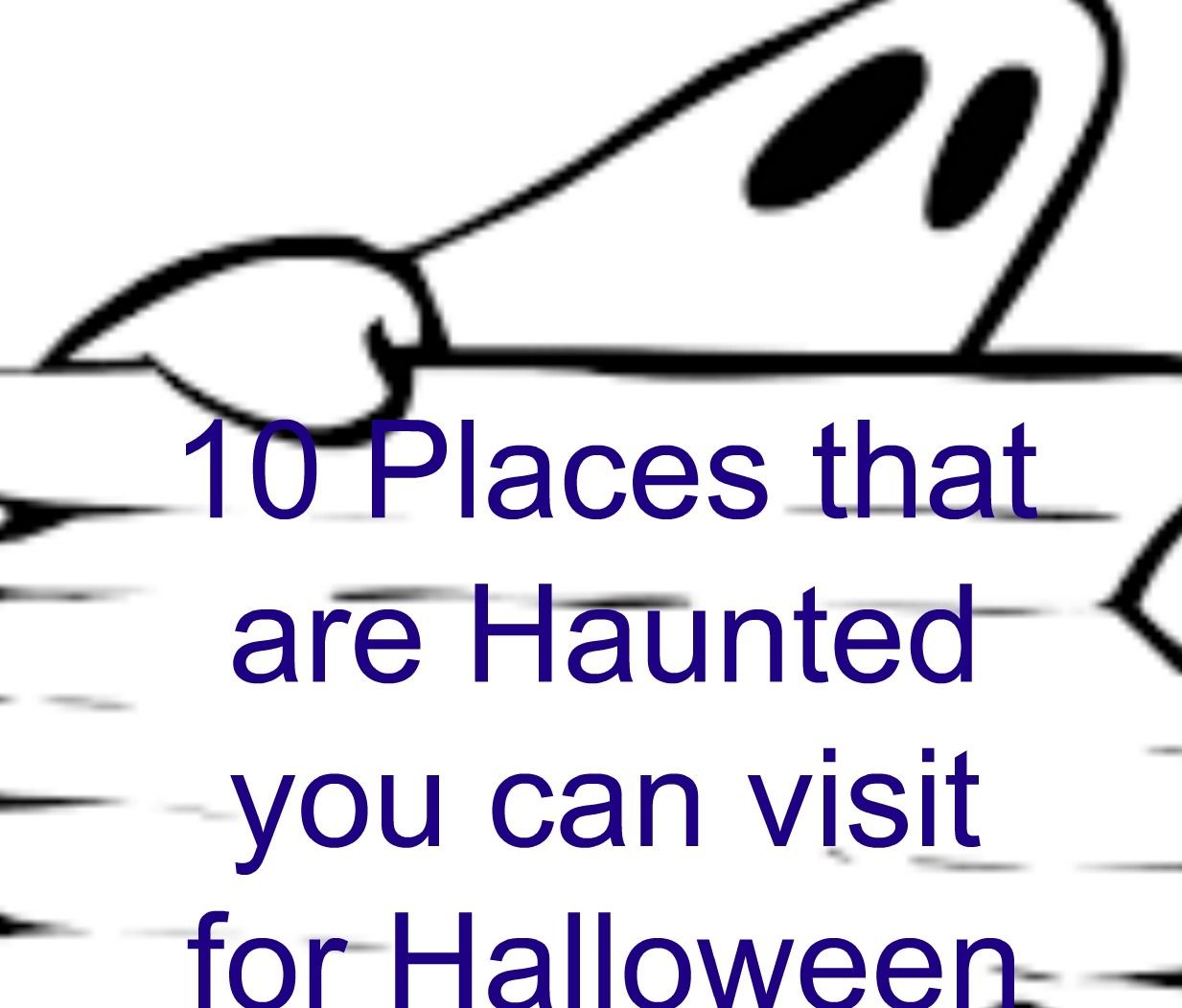 1.
Hugenot Cemetery St. Augustine
Florida has been believed to be haunted by many. It is stop on the many ghost tours in the area. The cemetery opened in 1821 for those who were not Catholic, later a yellow fever epidemic took the lives of many who are also buried there. It is believe there are many spirits around here. One often mentioned is the one of Judge John B. Stickney it is believed that he sometimes sits in a tree or paces the grounds as if in search of something. Perhaps his missing gold teeth that thieves stole?
2.
Ritz Historical Inn Ocala Florida
- the Inn was built in 1925. The Inn had a fire killing several of the guests and their spirits are still said to romp around.
3.
Olustee Battlefield
- Baker County Florida this place of Civil War reenactments is said to have a spirit or two. Many say they have orbs in photos of once fallen soldiers.
4. Old Jail St. Augustine Florida
5.
Spanish Military Hospital St. Augustine -
a burial ground of what is believed to be a Timucuan Indian Tribe was discovered under the original hospital (no longer there). It is also said that ghosts are seen in what was once the mourning room and also that of what was known as The Ward.
6.
Florida House Inn Fernandina Beach
- The Florida House Inn is said to be Florida's oldest operating Inn. No wonder there may be a ghost or two hanging around.
7.
Seven Sisters Inn Ocala
has been featured on the television show Ghost Hunters and Jacksonville's CW17 Local Haunts the Inn is located in the historic district of Ocala. It is believed to be haunted by 7 spirits. Two whom lived in the house for over fifty years.
8.
St.Augustine Florida Lighthouse
is believed to be sight of quite a bit of paranormal activity including a shadow seen on the television show Ghost Hunters.
9.
Norman Hall University of Florida
"Gainesville" - It is said several children died in an elevator accident here and can be heard still running through the halls.
Thomas Hall
is also said to be haunted by an old care taker.
Beatty Towers
is believed to be haunted by a young pregnant girl who committed suicide by jumping out of a tower into the road.
10.
Herlong Mansion Micanopy
is believed to be haunted by Inez the oldest of six siblings who all wanted the Herlong estate when their parents died. 18 years in court and Inez ended up with the house only to die the day she moved in. It is said that Inez's old suite is haunted along with the staircase, and veranda.
Happy ghost hunting stay safe and good luck to you. Leave Me a comment have you ever seen a ghost?