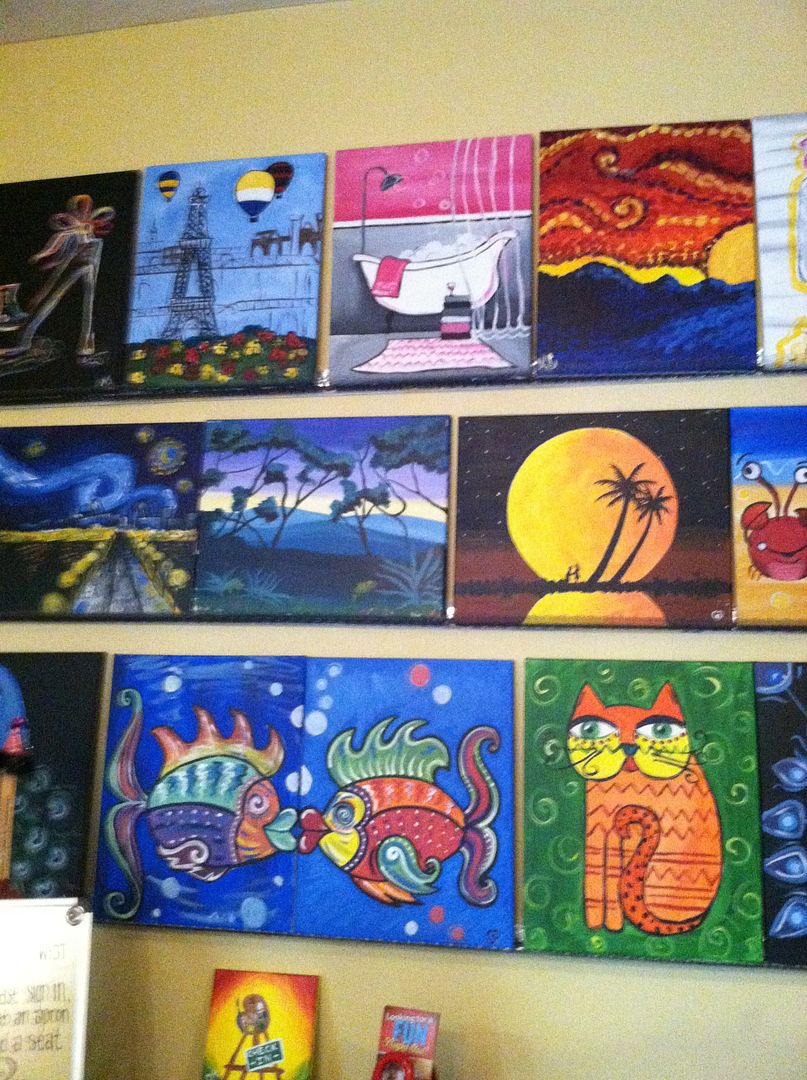 Have you tried
Painting with a Twist
yet? The idea of Painting with a Twist is for friends to get together relax with some wine and learn to paint. The wine is just an option. I went to a class recently with no wine and it was a lot of fun too. Prices begin at about $35 for an evening of fun and you bring your own wine. All of the other supplies needed are provided with the class.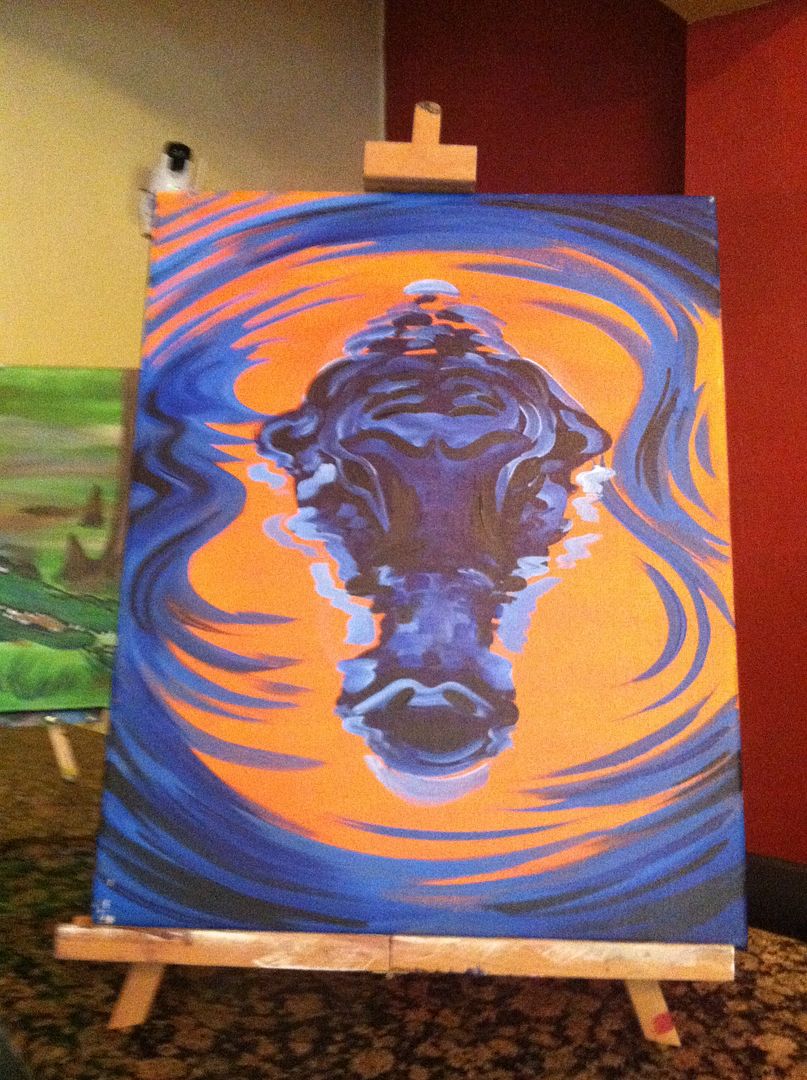 Each class is met with a lively instructor. You can go online and view the Painting with a Twist schedule in your area and pick out a painting you'd like to learn to do. Then you must pre-register for the class to get your spot.
Each artwork was conceptualized and executed by the instructors with the idea of being an easy to follow piece of art for the inexperienced painter. The artwork ranges from landscapes, abstracts and cityscapes, to creative renderings of seafood, animals, iconic buildings and florals.
I was surprised I really do not have any artsy abilities so I was thinking that my picture would not turn out. The directions were really easy to follow. It's a fun atmosphere with music playing and girl talk. I have a friend who did the couples class and said that it was the best date night ever. I definitely loved the couples painting they came up with. Very cool! Another one of my friends did it as an afternoon with her ten year old daughter. A great activity to do with your children. There are lots of options for you to get painting and have a good time.
The founders of Painting with a Twist want to give back to community. Once a month they do Painting with a Purpose. Proceeds from the night are given to charity.
Find a
Painting with a Twist
Near You.
"
Living at the Whiteheads Zoo received complimentary painting classes in exchange for an honest review. All opinions shared are our own."