Strawberry Shortcake Berry Tales
comes to DVD on August 11th
h
. Being a part of the Fox Entertainment Insiders program means that I get a copy of the film for my family to enjoy, PLUS a bonus copy for you guys. Yeah! There is nothing like a Strawberry Shortcake movie. Every single movie teaches kids a valuable lesson. This Mom/Teacher Loves that. The kids love the great characters like Plum and Strawberry Shortcake. In Strawberry Shortcake Berry Tales the Kids will learn the lesson of being True to Yourself.
Strawberry Shortcakes Berry Tales Coloring Sheet and Giveaway
Synopsis:
Strawberry Shortcake: Berry Tales
The spotlight shines on the importance of being true to yourself in
Strawberry Shortcake: Berry Tales
. Join Plum in "Snowberry and the Seven Berrykins" as she learns to believe in herself when putting on a small and simple play for a young audience. In "Berryella and Prince Berry Charming," Huck agrees to be in a production, but then quickly realizes that he'd be happier behind the scenes. Strawberry, Lemon and Raspberry star as three princesses on a quest to rule a kingdom in "The Littlest Berrykin," and realize that they can never succeed without kindness and generosity. With berry important lessons, it's curtain up on good times and friendship!
PRINT & PLAY
~ Kids Love to color. Print out this
Strawberry Shortcake Berry Tales Coloring Sheet
for them to color while they watch the movie. Just click the link and print.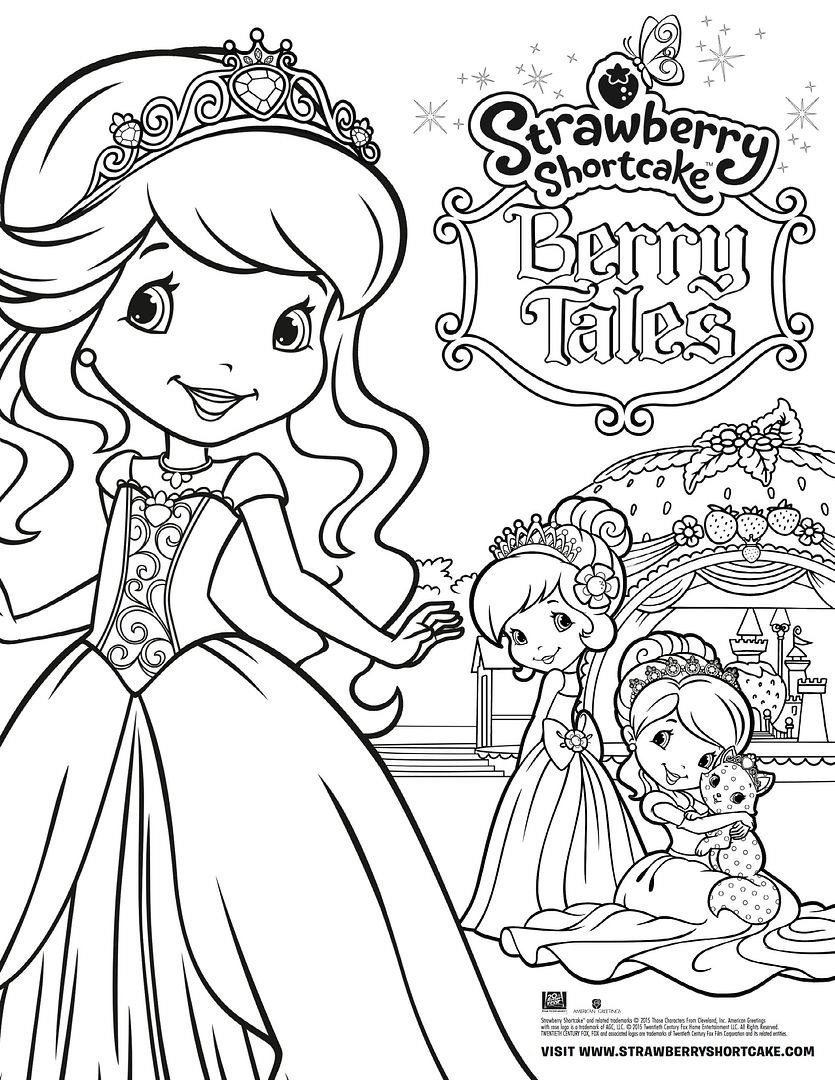 Printable Strawberry Shortcake Berry Tales Coloring Sheet
Now that you've learned more about the movie and had some coloring fun I bet you'd like to add Strawberry Shortcake Berry Tales to your home video library.
WIN:
We have a copy of Strawberry Shortcake Berry Tales on DVD for one of our readers. Just fill out the entry form below for your chance to be the winner. Good Luck ! EnDS 8/30/15 US only
a Rafflecopter giveaway
"As a Fox Home Entertainment Insider I was provided with a complimentary copy of Strawberry Shortcake Berry Tales for review. All opinions shared are my own."