As a Fox Home Entertainment Insider I was thrilled when I read that I'd be getting Spy for review and a copy to give one of my readers. I badly wanted to see this with a friend in the theater and it just did not happen. You guys know how life happens sometimes. Now it is coming to DVD and Digital HD. Yay! I am so excited that the release of
Spy
is coming in September. I've been waiting and waiting on the release of this one. Melissa McCarthy is a favorite of mine. I think she is so funny. Spy comes out on
Digital HD September 4th and on Blu-Ray and DVD September 29th
. Picture me doing a happy dance. I can't wait to get my girl friends together for a funny movie night.
SPY Blu-Ray DVD Giveaway #SpyInsiders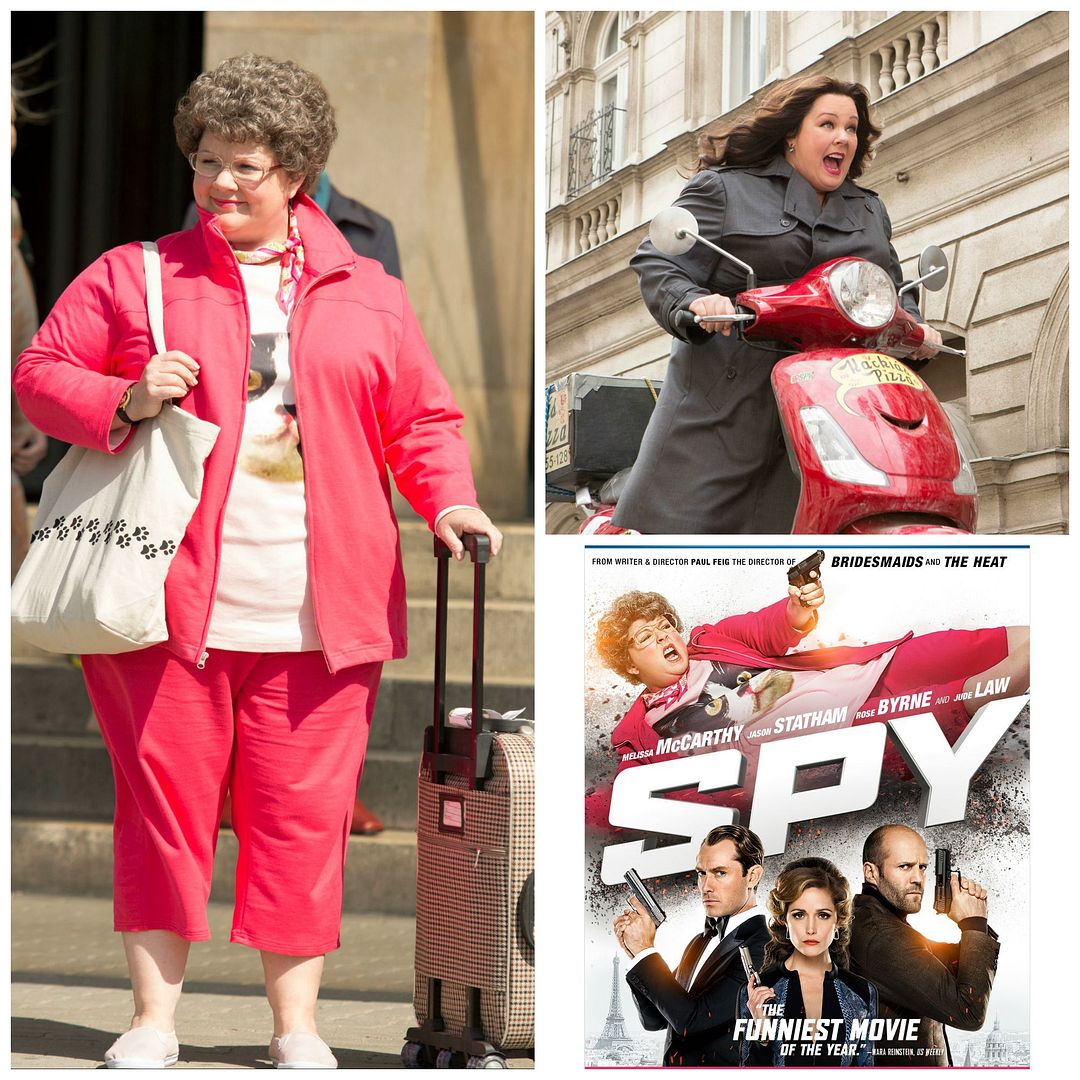 Spy on Blu-Ray DVD and Digital HD
Learn more about Spy . Here is the movie Synopsis:
Queen of Comedy Melissa McCarthy "in her funniest movie yet" (Leonard Maltin, LeonardMaltin.com) embarks on the mission of a lifetime as secret agent Susan Cooper in SPY. The September 29th Blu-ray release will include two versions of the film - Theatrical and never-before-seen Unrated Cut. The DVD will feature the Theatrical version. Both the Theatrical version and Unrated Cut of Spy will also be available on Digital HD September 4th.
McCarthy is armed and hilarious in this "outrageously entertaining" (Peter Travers, Rolling Stone) comedy hit from director Paul Feig (The Heat, Bridesmaids). Deskbound CIA analyst Susan Cooper is about to become the world's newest — and unlikeliest — secret weapon. When her partner (Law) falls off the grid and another top agent (Statham) is compromised, Susan volunteers to go deep undercover and bring down a deadly arms dealer. Loaded with wise-cracking action and adventure, SPY is a mission impossible to resist!
Now for some fun stuff. One of our readers here at Living at the Whiteheads Zoo will win their very own copy of Spy on Blu-Ray DVD. Yay!
Just fill out the easy entry form below for your chance to be chosen as the winner. Good Luck friends!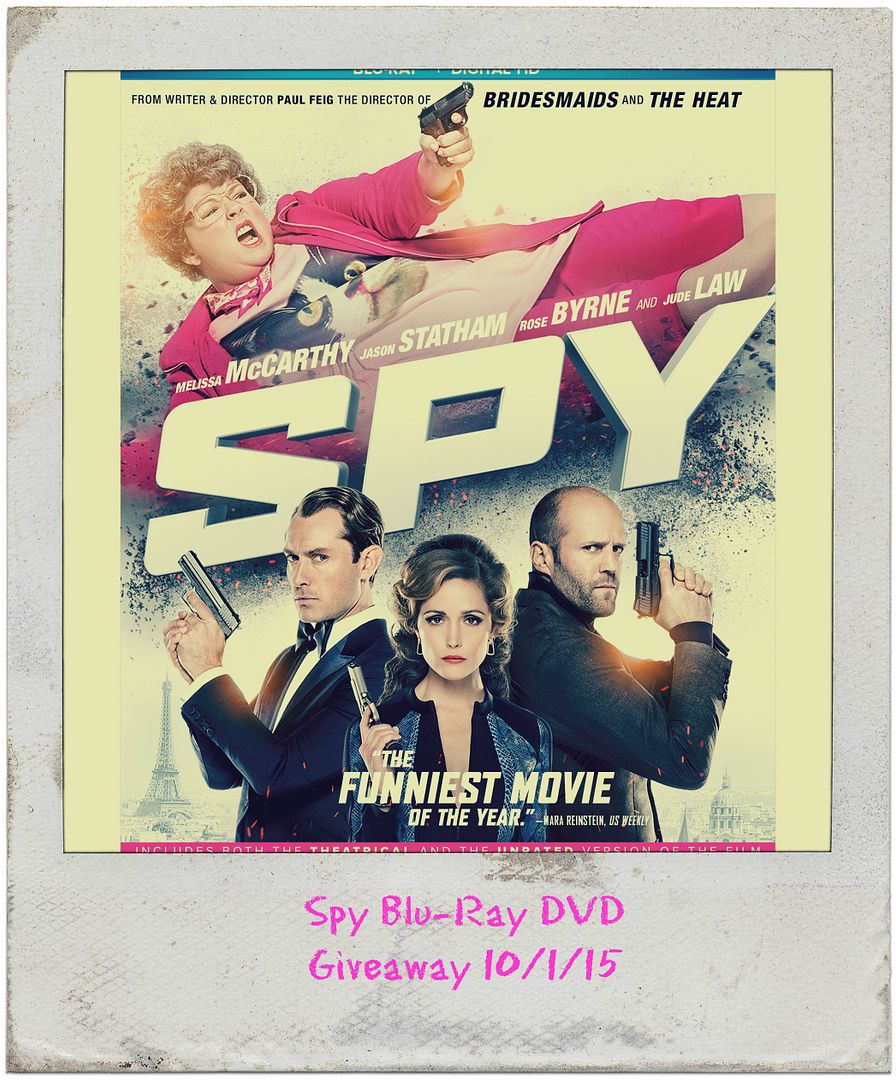 Enter Here:
a Rafflecopter giveaway
"Living at the Whiteheads Zoo will receive a complimentary copy of Spy for review as a Fox Home Entertainment Insider. All opinions shared here are my own."