Back to school is here and for this mom that also means back to work. This
back-to-school
season,
Seattle's Best Coffee
is inviting coffee loving parents to trade up to a better cup and fuel a smooth start to their day with a great tasting cup of coffee. My busy mornings definitely require a good cup of coffee or two to get the smooth start and spring to my step I need to get my own boy off to school and then wrangle twenty or so three year old children all day.

We're heading back 2 school with Seattle's Best Coffee!
To uncover how real, everyday parents are approaching the back-to-school season, Seattle's Best Coffee is partnering with BuzzFeed to launch the "How Do You Back to School?" quiz and content series, now live on BuzzFeed.com/SeattlesBestCoffee. Take the quiz and watch the video to see what type of back-to-school parent you are!
Here is a look at my quiz results and they are pretty much right on ! I got Snoozer and would agree mornings are not my thing. My son is just like me too he'd much rather be a night owl. We do manage to rock and roll in the mornings and get out of the house pretty quickly. The beginning sure will be hard though. We have enjoyed our late morning summer.
I will definitely need my cup or two of Seattle's Best to help me get going these first days of school. I give myself a cup of coffee and a few minutes to get myself moving before I wake up the kids and get them going. That few minutes sipping on my coffee is a
Morning MUST
!
Whether House Blend or Breakfast Blend, Seattle's Best Coffee offers a deliciously smooth morning mug perfect for busy parents on-the-go and available at a great price, without compromising taste. I am so glad they do.
Win
a P
arents Only Back to School Survival Kit
this kit is a
$115 value
and includes the following items to help fuel a smooth back-to-school season:
·
A signature red Seattle's Best Coffee mug
·
A red to-go tumbler for mornings on-the-go
·
A Moleskine notebook to keep track of family activities and grocery lists
·
A trendy canvas backpack with a side pocket for your to-go coffee mug
·
The Tile app to find your car keys with a push of a button
·
A magnetic dry erase weekly planner for the fridge to keep the family organized
·
Three varieties of Seattle's Best Coffee to fuel a smooth morning
a Rafflecopter giveaway
Good Luck! We love starting our day with a good cup of coffee. I definitely would not survive early mornings with my great cup of Seattle's Best.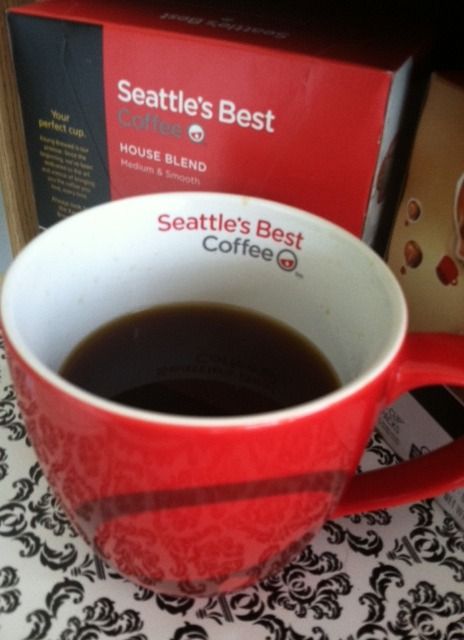 "
Seattle's Best Coffee provided Living at the Whiteheads Zoo with the materials for this post. I received a complimentary parent survival kit for review. All opinions are my own. Thanks"