Planning a trip to
Key Wes
t you don't want to miss
Fort Zachary Taylor State Park
. If you are not on the look out for Fort Zachary Taylor it is definitely easy to miss. You don't really pass it when doing any of the main attractions in the Keys. When you do turn at the small sign to go in you feel like you are in the wrong area. We did! You were literally just in down town Key West seconds ago. Then you make the turn into Fort Taylor. Fort Taylor sits right next to the naval base which is pretty cool if you look out from the top you may just see a boat or two.
We are going to tell you some of the many reasons Fort Zachary Taylor is really a Key West treasure. If you haven't heard about it you should definitely plan a beach day and go.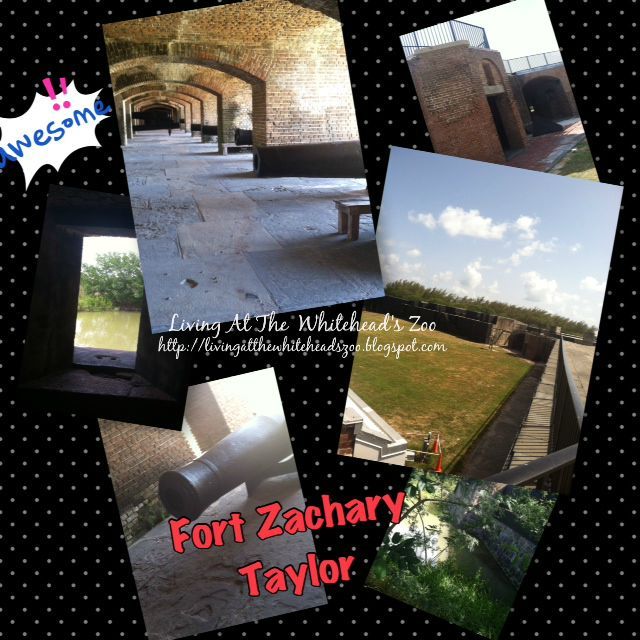 A Key West Hidden Treasure! Fort Zachary Taylor State Park
Reason's to visit Fort Taylor when in Key West:
the history

- Fort Zachary Taylor is a beautiful Civil War relic. The architecture and designs are quite stunning. You'll find yourself marveling at the size of the cannons and the canoon balls. Fort Zachary Taylor has a huge Civil War armament. You can do a guided tour daily at noon, or self guide yourself around and explore the fort on your own. Fort Taylor took over 20 years to build ! Seriously 20 years that's just crazy. More history! The fort also played a part in World War I and II, the Cuban Missile Crises in 1962 and the Spanish American War.

The beach

- not only do you get to visit a great little piece of history here . It's on the beach. There is a wonderful picnic area, concession stand and the beach of course. Families can snorkel , swim, and just relax. Fort Zachary Taylor is called Key West's best beach located where the Atlantic Ocean meets the Gulf of Mexico the water is quite beautiful. The area is pretty rocky like many of the beaches around the Keys so watch your step or be prepared and wear some water shoes. There are quite a few species of fish and wild life in the water around Fort Taylor making a great spot to snorkel.

the sunset

like many of the great stops in the Keys Fort Taylor has some amazing sunsets. Grab a camera and get ready to snap a few amazing shots.

Special Events

- If you are lucky you might visit on a day when they are having a war re-enactment. An event I would really like to be a part of is the Fort Taylor Pirate Invasion. The first week of December (December 5-7) pirates take the Fort from the Redcoats. Even though in real life this doesn't happen this historical fiction is a lot of fun for both locals and tourists. The event is

free

after park admission .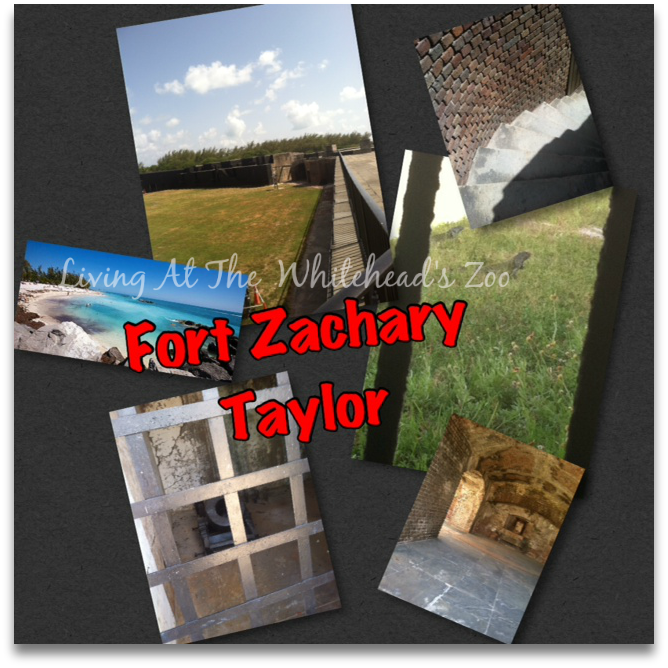 Definitely a Must do when in the Keys! Our family LOVED Fort Taylor!!!
Fort Zachary Taylor is a great place to explore Florida and relax. This a very budget friendly excursion too. We'd have really loved ti visit Fort Jefferson and the Dry Tortugas on our visit. However, it was not in the budget. Fort Zachary Taylor was a great alternative Fort and day at the beach for our family. Definitely a Florida treasure we are not going to forget seeing.
Parking is included in the $6 admission so feel free to drive. The $6 fee is per vehicle of 2 to 8 people. Many people bike the park as well. Admission for bikers and pedestrians is $2 per person. The park closes daily at 5pm. Planning your visit to
Fort Zachary Taylo
r: 601 Howard England Way Key West Florida 33040 and phone # (305)292-6713.
You might also like: