I am super excited to be going on a cruise this Fall. Even better it is a Halloween cruise. From what I hear there will be some amazing costumes on board the ship. I can not wait to do some serious people watching. I love checking out the costumes on Halloween. Don't you? With this all in mind I have been on the search for the perfect costume for myself. I was super excited when I got to choose a costume from
Costume Discounters
to review. The
Lucille Ball Costume
drew my attention at once. Who doesn't
Love Lucy
? Plus it has been said in the past that I act just like her.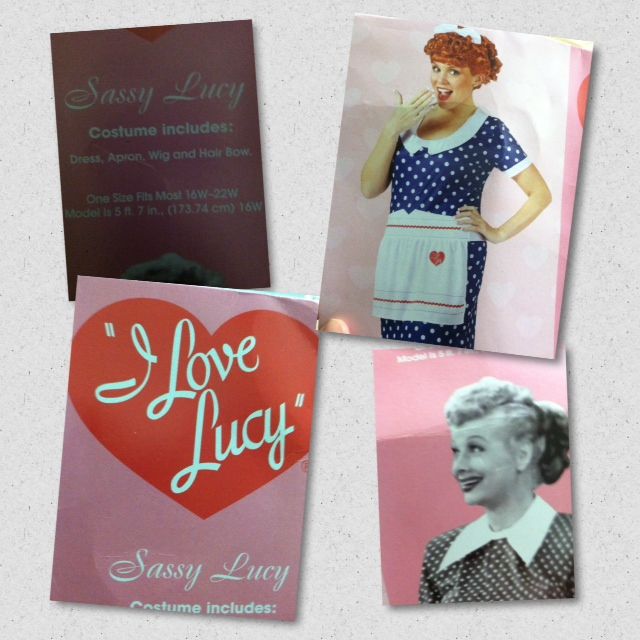 You will find Costume Discounters online. Being able to shop online makes the shopping process super easy. I was really thrilled because they had a good variety of women's sized costumes and at great prices too. The Lucille Ball costume came in a
plus size one size fits 16-22w
. This size option sounded like it would work well for me. I was relieved in the past I have found it difficult to find that size. When my costume arrived I was glad to see that it fit and also that the dress has a little bit of stretch to it.
The
I LOVE LUCY
costume came with everything.
white hair bow
red haired wig
dress
apron
hair net
I just needed some red lipstick and shoes. Talk about easy. I loved that I did all of my costume shopping in one shot and I did not have to make multiple purchases.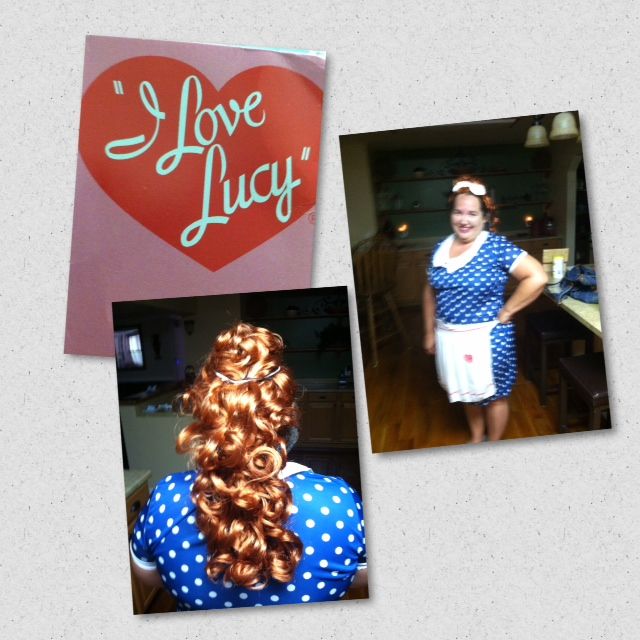 The dress is thinly made which I am really glad about. Even thought it will be late October it is going to be hot in the Bahamas. I think that I could even use the apron in my kitchen after Halloween. It is really cute and I just love cute aprons. The red wig is Awesome. The dress comes just above the knee which I liked . It has a Velcro closure at the top of the neck. The apron simply ties around your waste. I probably need to pick up some bobby pins before the cruise to secure the wig a little bit better. Another great thing about this costume is it does not take up a lot of room. I can easily fold this up and add it to my luggage.
I am really happy with the I Love Lucy costume. I think it was the perfect choice to fit my needs for this trip. Costume Discounters made the process of finding the perfect cruise costume so simple. I can not wait to wear it and see what everyone else thinks. I know its going to be a fun costume for the evening. Now I just need a Desi and Ethel.
"Living at the Whiteheads Zoo received a complimentary Lucille Ball costume in exchange for an honest review. All opinions shared here are my own."