We are having one last bash this summer and hosting a Home Movie Night. We can't wait to share this cute kids movie and have some fun with our friends . Friends are always fun! So, what does one need to have the perfect Home Movie Night? We're super lucky to have received a box of goodies for the perfect party and review. The kids are going to be so excited and this Mama is too! Here are 4 things you can do to plan the perfect
Home Family Movie Night.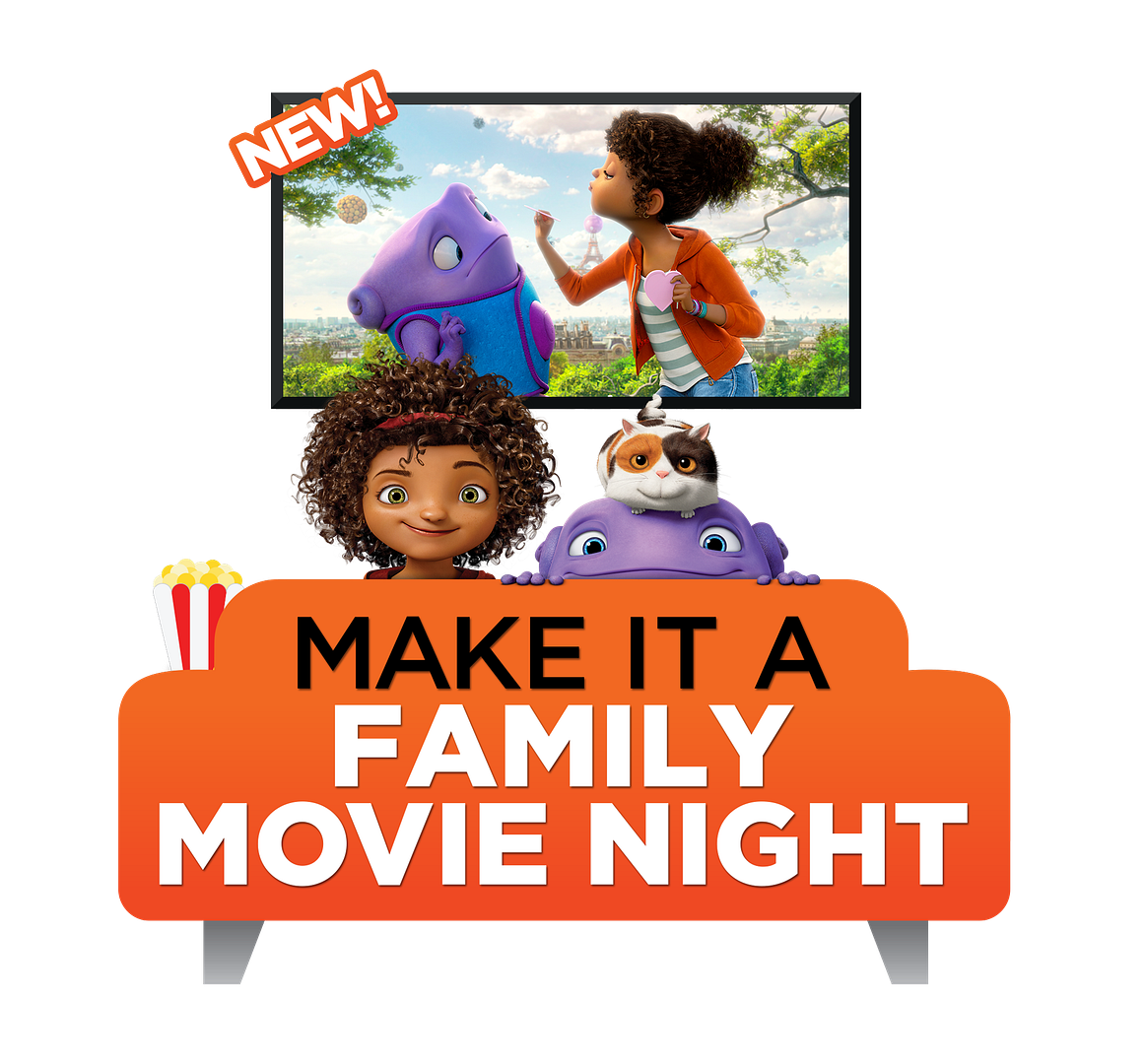 We're Hosting a Home Family Movie Night August 2nd! It's Going to Be Awesome!!
1.
Invite Your Friends and Family
: You need to pick a date for your party and invite your friends! Our party is going to be Sunday August 2nd. Yay! You could just invited your friends by phone, text message, facebook or email. If you want to do something a little more snazzy you could try these fun printable Home invitations. We love it when everything matches our party theme. Don't you?
Printable Invites
:
2.
Decorate or Pick a Party Theme
: Check out this
fun feature clip
from the Home Party Edition DVD. "Oh's Party Planning Tips!" Your sure to find some more great ideas to make your party a success.
3.
Snacks
- Every good party must have good snacks or food. This is a movie night party so you can totally get away with doing light snacks for the kids. We received these really cool slushie makers in our Home Insiders party kits. For our party I am going to do slushies and popcorn. My son will not watch a movie with out popcorn. That is his favorite movie night snack and it is easy. Another simple snack would be cupcakes.
Can't wait to try out our slush makers on Movie Night! Yum!
You could use these cute Home
cupcake toppers
to continue the theme. Just print them out and add them to a lollipop stick or toothpick. Then insert theminto the top of your iced cupcakes. Super simple!
4.
Entertainment-
To make your party fantastic you need some entertainment. Of course the viewing of the movie
Home
will be the main attraction. But you will want to have an activity planned for when your guests are just arriving and getting things ready. For this weekends Home Movie Night Celebration we're going to get our dance on to the
Home Movie Soundtrack
.
We're going to be dancing to the Home Movie Soundtrack!
4.
Party Favors
- Kids love getting something they can take home "party favors." Moms appreciate something that they can use later. We're going to do water bottles and bubbles for our party favors. Both fun and useful! Win!
We're so excited to be hosting a Home Movie Night. Be sure and follow us on
Twitter
and
Instagram
so you'll catch our live updates through out the party on Sunday. Be on the look out for our post party post that shares all the great fun and anymore tips we have for you for hosting the perfect family movie night party.
"We received a Home party box and the movie on blu-ray DVD complimentary from Fox Home Entertainment Insiders for review. All opinions shared about the party and movie are based on our own experiences with the products mentioned. "