I am a
romantic
at heart I love the thought of my prince charming whisking me away to candle lit dinners and walks along the beach. Nicholas Sparks is definitely someone who knows his stuff when talking romance. Have you read his books? Come one now the guy makes me cry every time even when I know what is to come. This month I've been sharing with you about the newly released movie
The Longest Ride.
Another love story that will make your heart ache and rejoice at the same time. As a Fox Home Entertainment Insider I received a copy of the Longest Ride for review and I get to give a copy away on Blu-ray DVD too! I know I am super excited to share the love with you guys. But first lets talk
summer dating
. What are some of your favorite summer dates? This week I've been asking around and here are some thoughts on the
recipe for a perfect summer date
.
Recipe for the Perfect Summer Date
I asked and you answered. He are some thoughts on the perfect summer date.
Surprise me with take out ( Karen loves staying out of the hot kitchen )
Take me to a state park or museum (Jamie Loves an adventure)
Ice cream Cones and a Late Night Stroll (Isabelle likes things sweet)
Couples Massages (Mary is ready to relax)
An evening on the lake fishing ( Jane likes to out catch her man)
I think these ladies have the right recipe for romance. What about you what is your favorite idea for a summer date? I'd love to hear all about it.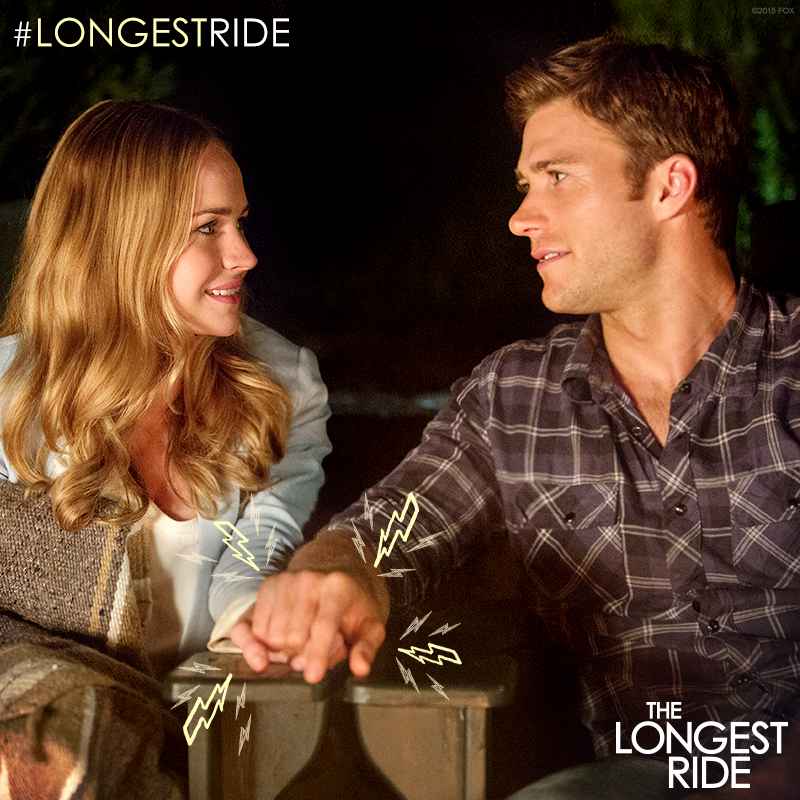 #LongestRide
The Longest Ride
came out on digital HD June 26th and is out on blu-ray dvd July 14th.
Synopsis
What would you do for the love of your life? Twentieth Century Fox Home Entertainment invites you to grab the bull by the horns in THE LONGEST RIDE, which releases on Blu-ray™ and DVD July 14. Up-and-coming stars Britt Robertson and Scott Eastwood will tug at your heartstrings as they bring Nicholas Sparks' beloved novel to life.
Based on the bestselling novel by master storyteller Sparks, THE LONGEST RIDEcenters on the star-crossed love affair between Luke, a former champion bull rider looking to make a comeback, and Sophia, a college student who is about to embark upon her dream job in New York City's art world. As conflicting paths and ideals test their relationship, Sophia and Luke make an unexpected connection with Ira, whose memories of his own decades-long romance with his beloved wife deeply inspire the young couple. Spanning generations and two intertwining love stories, THE LONGEST RIDE explores the challenges and infinite rewards of enduring love.
WIN It
1 of you will win a copy of The Longest Ride on Blu-Ray DVD. Just fill out the entry form below for your chance to be the winner! Good Luck!
a Rafflecopter giveaway
"
Living at the Whiteheads Zoo is a Fox Home Entertainment Insider . We will receive a complimentary copy of the Longest Ride for review. All opinions expressed on this blog are my own. Thanks"