I've been wanting to try
O'Steens Restaurant
for what seems like forever. Every time I visit
St. Augustine
I go by and there is
always
a line out the door. Waiting is usually not on my list of things I want to do ex specially when I am hungry. I usually find somewhere else versus the wait. I finally did wait and OH MY have I been missing out friends. I can't say enough good things about the food at O'Steens Restaurant but I am going to try.
When first coming up to Osteen's you may think really? To me the outside is not anything special a little hole in the wall place that without a huge reputation an always that line I wouldn't think twice about stopping. After all there are tons of great places to eat in the area.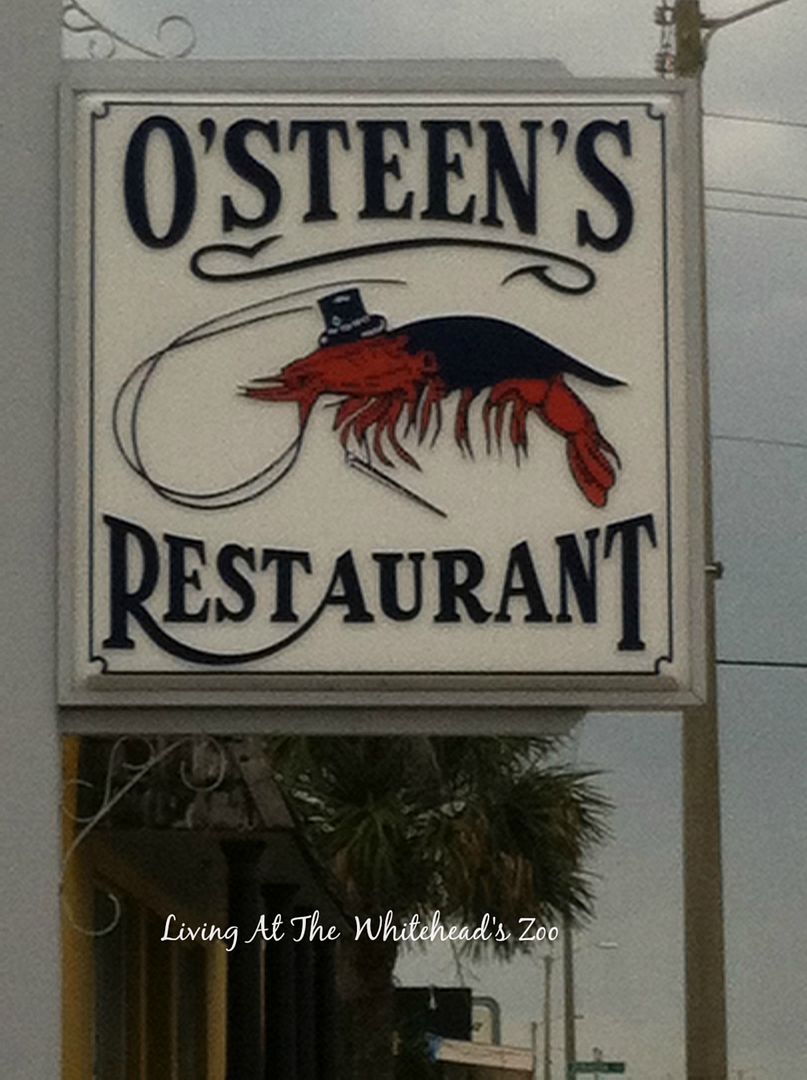 Osteen's Restaurant St.Augustine Florida
Once you get inside there still is not a lot to talk about. Osteen's is your typical old style diner. There are cute little signs on the wall. Inside is not huge like a franchise restaurant. Osteen's is home to just 14 sit down tables and then 6 more seats at the bar. They are open Tuesday - Saturday 11 am to 8:30 PM, and take out is available. I will definitely be taking advantage of the take out option on future stays in St.Augustine. Although, I really did enjoy sitting at the bar and getting a feel for the staff and style you'll only find here. The customer service was GREAT! Very friendly all the way around.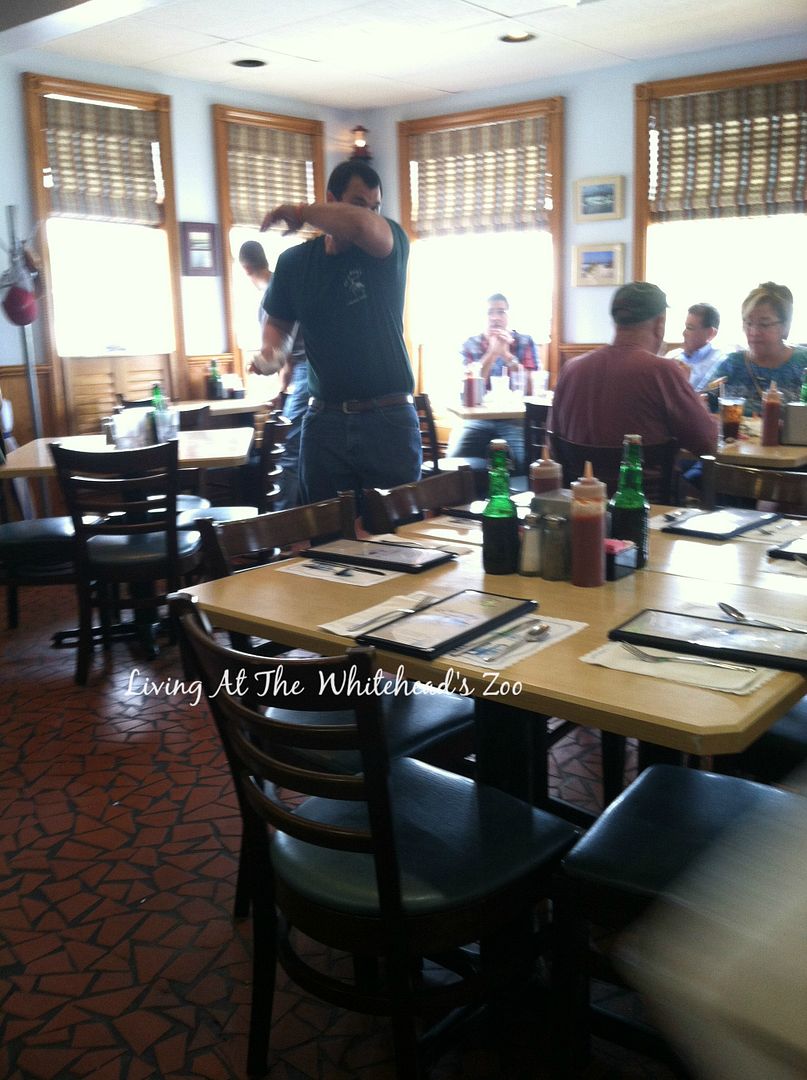 What makes
Osteen's
really special is the food. But #1 on my list and what they are known for is the fried shrimp. OH my heavens it is the best I've had and fried shrimp is a FAVORITE of mine so I've sampled more than a few. The shrimp are very large and butterflied. Battered and fried to perfection. Osteen's uses local seafood so you are sure to get a nice fresh catch. The only thing I missed at Osteen's was a side of grits (this Southern girl loves shrimp and grits.) However, the sides that were sampled were delish and the sweet potato souffle very recommended. The hush puppies are light and well again some of the best I've had the pleasure of tasting.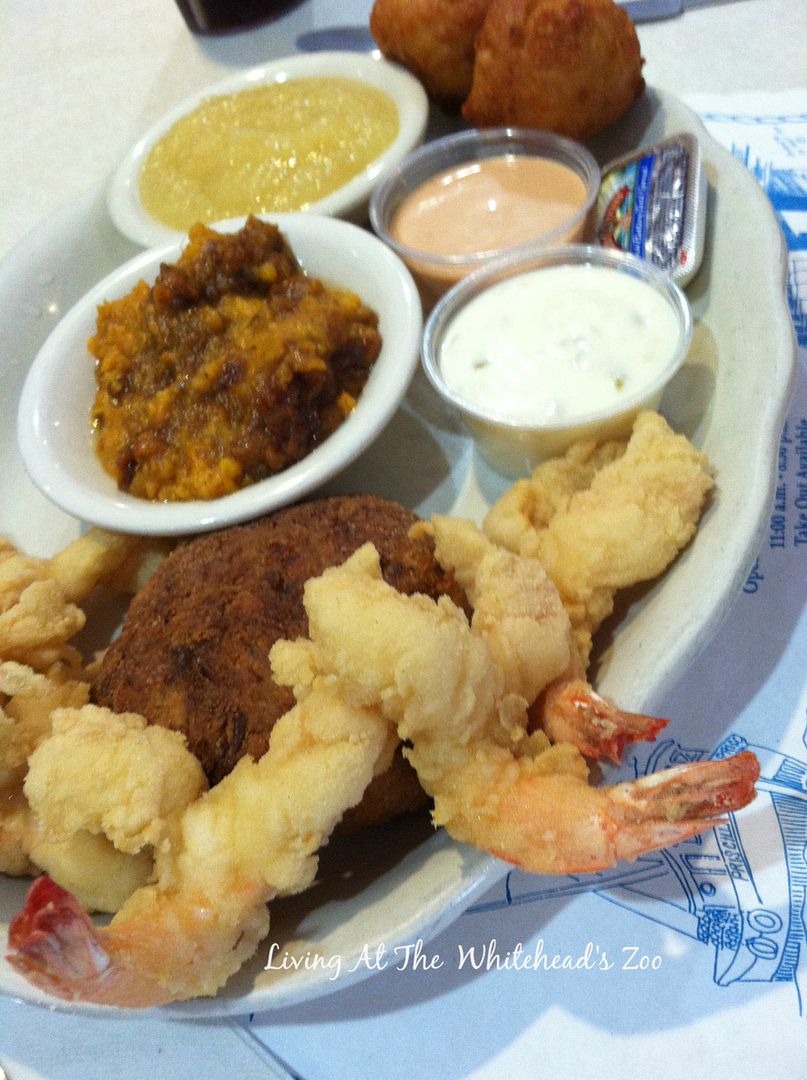 A friendly tip Osteen's is a CASH only establishment. No debit or Credit Cards accepted here. In this day in time a girl can get in trouble with that. I almost never carry cash. Luckily for those of you like me if you don't remember my friendly tip there is an ATM machine around the back . There is also extra seating here if you are waiting. Right across the parking lot is also a little antique store. If you like that sort of thing you can go in and browse while you wait. They have a speaker where you can here when Osteen's calls your name.
If I gave stars I would definitely give them all 5. Osteen's has made a favorite of this one. When the locals tell you the best pay attention friends! I now get what the talk was all about. This Florida girl will definitely be a repeat customer.