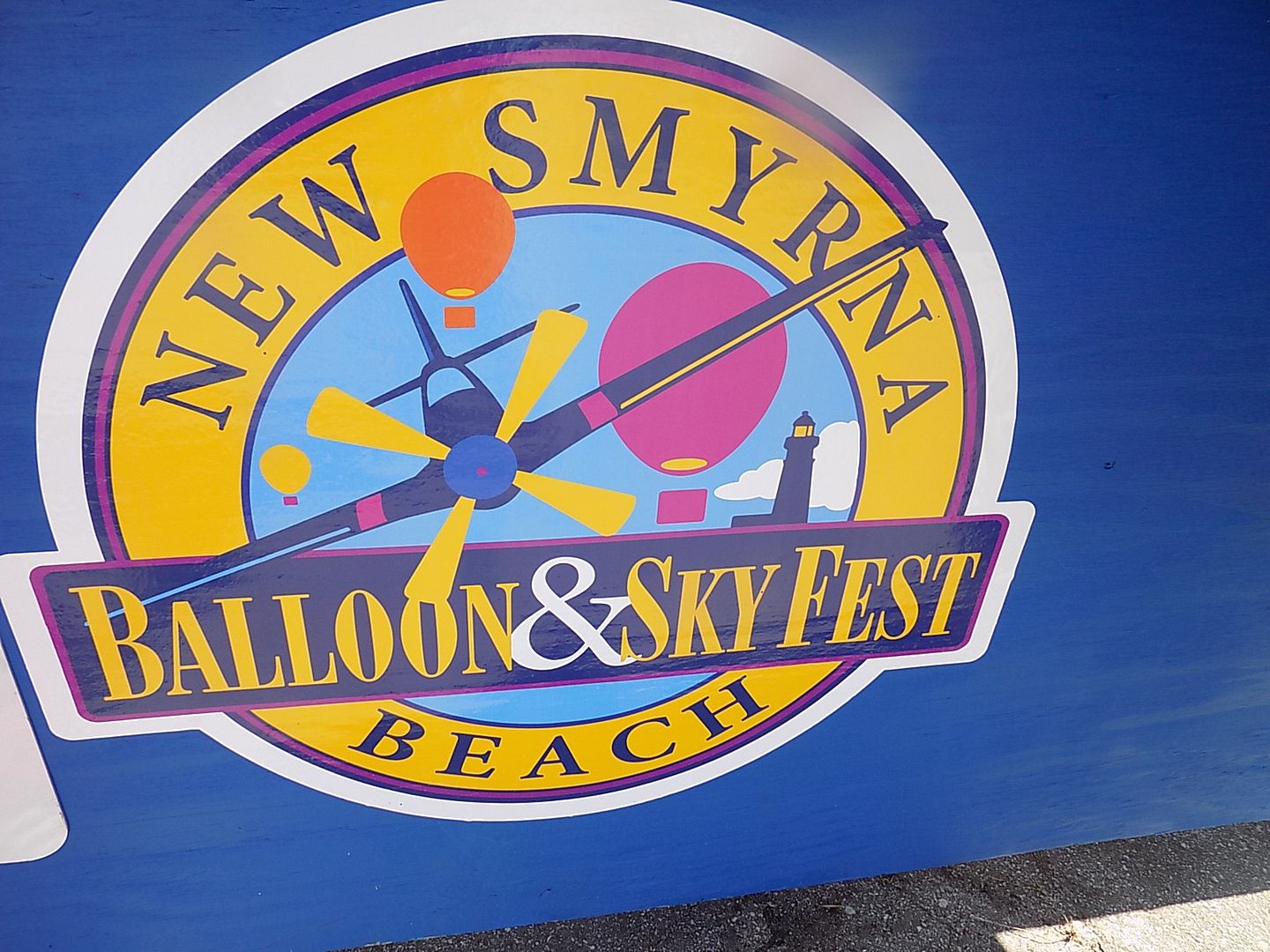 New Smyrna Beach Balloon & Sky Fest
This past weekend I had the chance to stay in New Smyrna Beach, Florida for the annual Balloon and Sky Fest. I was super excited about the ballooning part of the event. Ballooning has interested me for a while now. The Balloon and Sky Fest was a three day event with air shows, and also balloons weather permitting. Balloons can't go up in high winds.
Re Max one of the balloons at Sky Fest
One of the things that I liked about the event was seeing the balloons starting up from start to finish. I learned a lot of different things about the set up process. Plus it was very exciting to see them go up after all of the work put in to getting them air bound. The balloons need the wind to fly but also not to much if winds exceed 8 miles an hour they can't go up. Wouldn't you know the wind was an issue for us this weekend and apparently also in the past. They say that they have better luck first thing in the mornings. Some of the Saturday morning balloonist said that due to winds one balloon ended up on a roof and the other ended up on an island and had to call for assistance. Yikes so happy that didn't happen to me.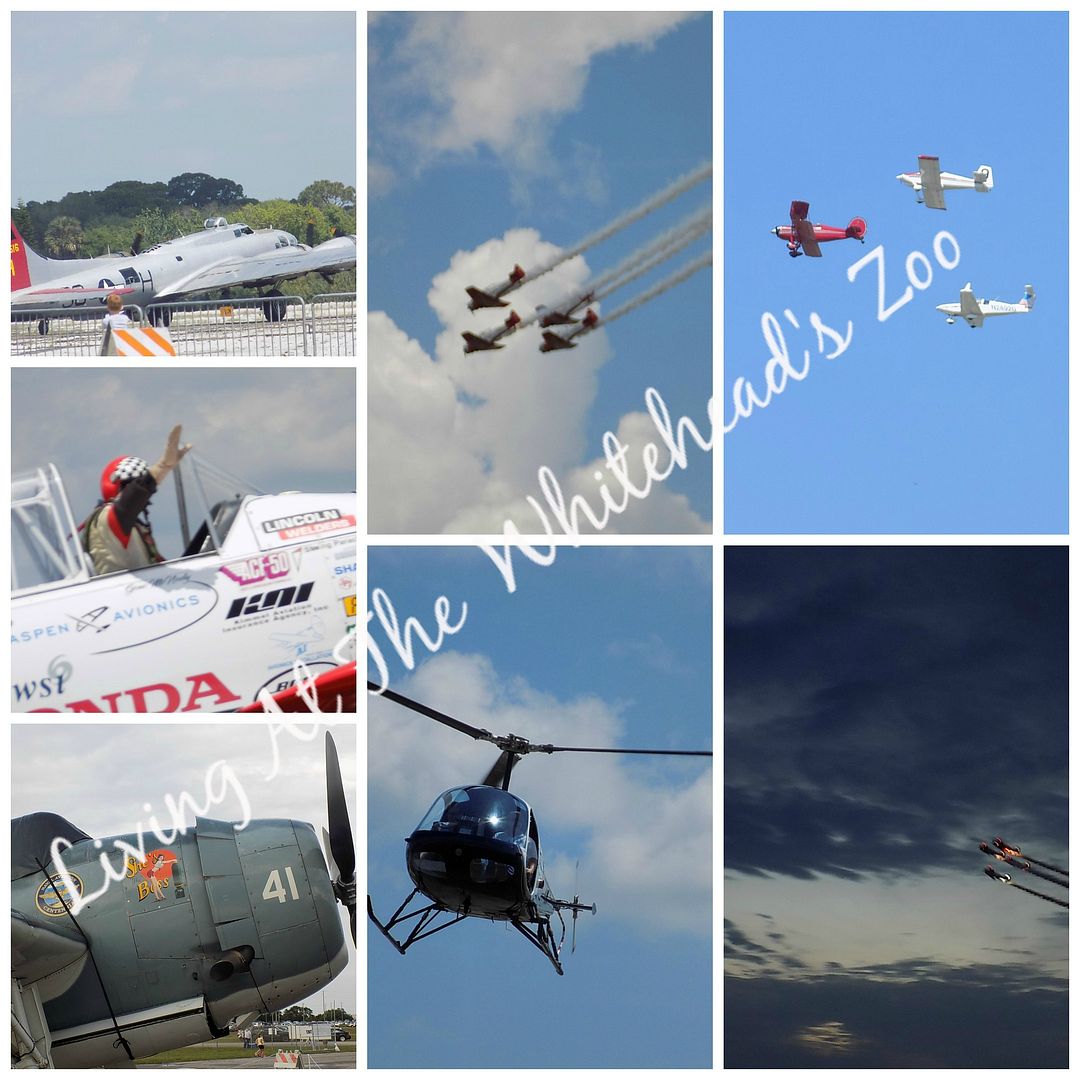 The event had both night and day
air shows.
I'd never seen an air show at night so I thought that was pretty cool. I tried to get into it during the day but it was HOT. You need to bring a blanket or your own chairs when you come there is not much available sitting unless you upgrade to a VIP pass. The VIPs have a tent and chair section.
The event also had a section with fair like rides and games set up and live entertainment. Aaron Tippin took the stage for concert Saturday night. For entrance into the concert you had to have a concert ticket which was an additional charge . In addition to all of this fun there was also an animal exhibit .
There were also quite a few vendors and displays set up. There were some great items to fill your goodie bags as you walked through. One of my FAVORITE stops was Inspiration Village. This area had robotic radio controlled helicopters and planes. It also hosted a NASA display and much more. NASA totally hooked me up with goodies for the kids in my class. I was so excited to share them this week.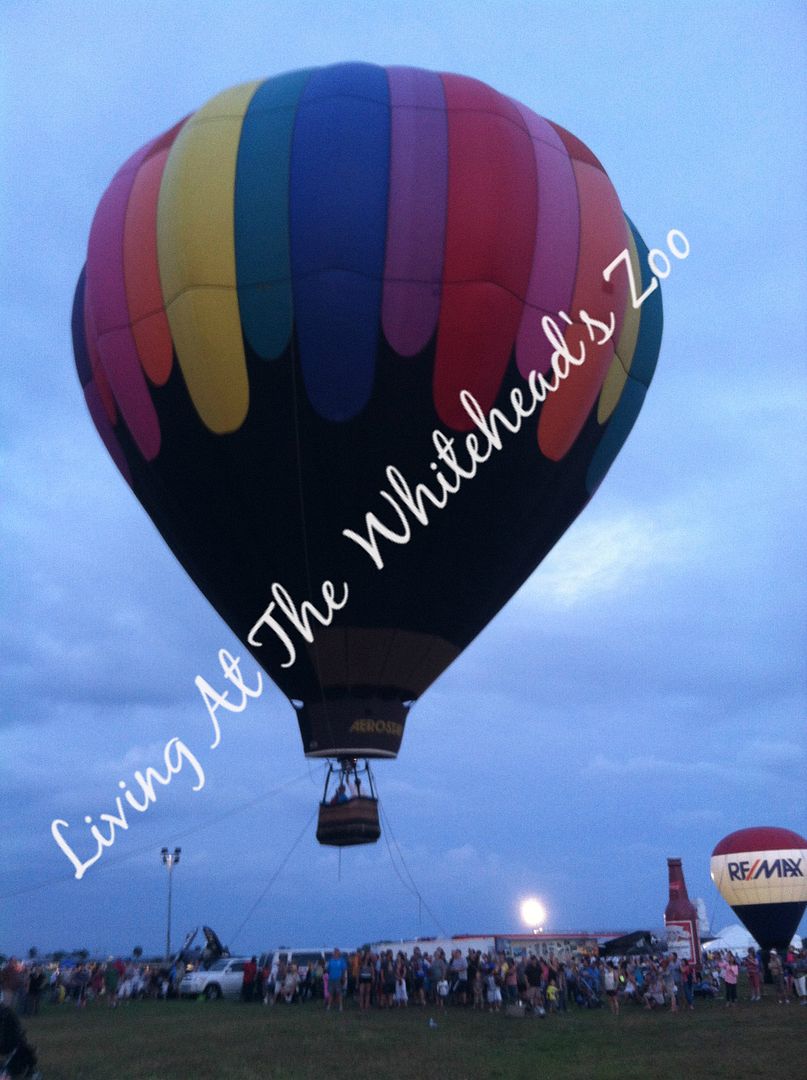 Now for the nitty gritty
what did I think and would I go back next year?
No! This was one of the most unorganized events I have ever been to. Every single person working gave you a different answer not just during the night glow experience but all weekend long. It was frustrating. I know that the event is run largely by volunteers but it would be nice to get everyone on the same page. We had a run in with one volunteer at the helicopter rides that was borderline ridiculous. Wow is all I can say (People Skills) . On a positive note there was ample parking at no additional charge. The facility was clean and like I mentioned above you got lots of FREE goodies at the vendors. Even though unorganized and chaotic the balloons were definitely the highlight for me. Would I attend a different ballooning event? You bet I really would love to visit the one at
Callaway Gardens
later this Fall (Labor Day weekend).