"The Purex brand provided me with a sample of Purex Crystals ScentSplash in exchange for a product review. All the opinions expressed below are my own."
I just added something new to my laundry routine. I have added the New Purex Crystals ScentSplash to my daily wash routine. It is an in wash fragrance booster. The new
Purex Crystals ScentSplash
infuses your clothes with the power of liquid freshness. Simply add a little or a lot into your washer and then wait to see the end result.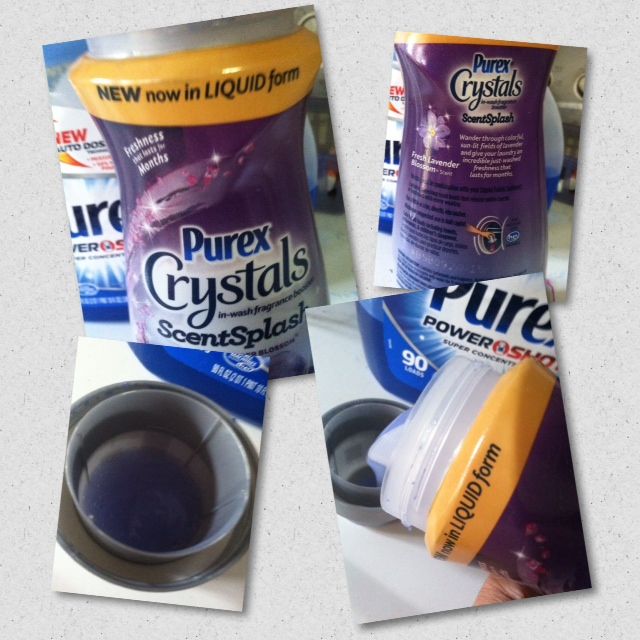 Purex Crystals Scent Splash is available in
3 great scents.
1. Fresh Spring Waters
2. Fresh Lavendar Blossom - this is the one I tested out and I love it!
3. Fresh Mountain Breeze
It is super easy to use. Just measure it out in the cap and then add a lot or a little right into your wash to give you that liquid freshness you want. This in wash fragrance booster works right along side with your regular laundry detergent. It leaves with fresh laundry and does wonders to eliminate odors you don't want hanging around.
I've been really sick this past month. I mean seriously how does one body make so much snot? Have you ever asked that? Like I said I've been super sick. From stuffy nose , to runny nose and then back to stuffy. Life has not been super fun. This isn't a whine fest. Trying to rid my home of the germs that are plaguing me and I've washed all of my bedding several times now. This past weekend I added in the Purex Crystals Lavender Blossom Scent Splash when washing my comforter and sheets. Later, when I was curled up resting trying to get better I had my comforter pulled high and inhaled. What do you know I could actually smell the Lavender and it was fabulous. You forget how much smell and taste and all of those things really matter until you loose them for a while. It made me feel so much better knowing that my bedding was nice and fresh.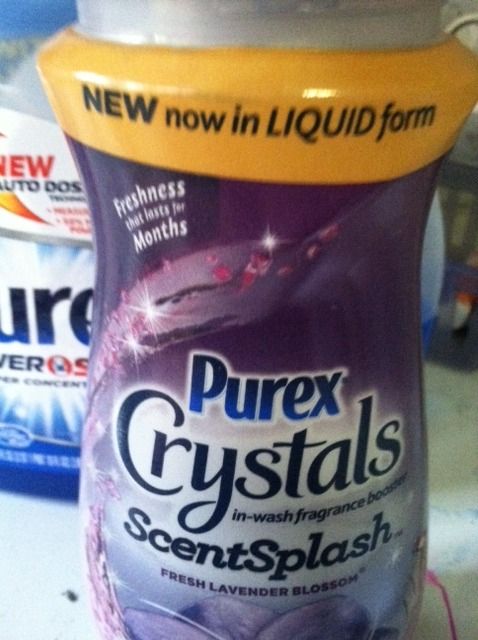 Win it!
Connect: Connect with Purex on Facebook & Twitter
I'm loving the #IrresistibleFreshnessThatLasts with New @Purex #CrystalsScentSplash. Fresh Laundry = Happy Me #AD pic.twitter.com/AZwh6ifYT9
— Whitehead's Zoo (@aawhitehead) April 14, 2015
WIN :
Win a manufacturers coupon pack from Purex for 2 full sized Purex Scent Splash products. Just fill out the entry form below for a chance to win.
a Rafflecopter giveaway