New From Dial
Bathing a young child can be challenging on some days. Bathing a child on the spectrum with sensory issues can be super challenging. Just imagine your child screaming at bath time every time. Anything dealing with his hair has always been an extreme issue for my son. He is hypersensitive and we have shed a lot of tears when washing the hair. Thankfully with therapy and a lot of work it has gotten to be a doable process. I'm always looking for ways to make it easier on him and me. One of the things I always look for in a product for him is that it is sensitive on the skin and tear free. The
New Dial Baby Body & Hair Wash
is tear free, hypoallergenic, ph balanced, fragrance free and even more. Everything I Look for!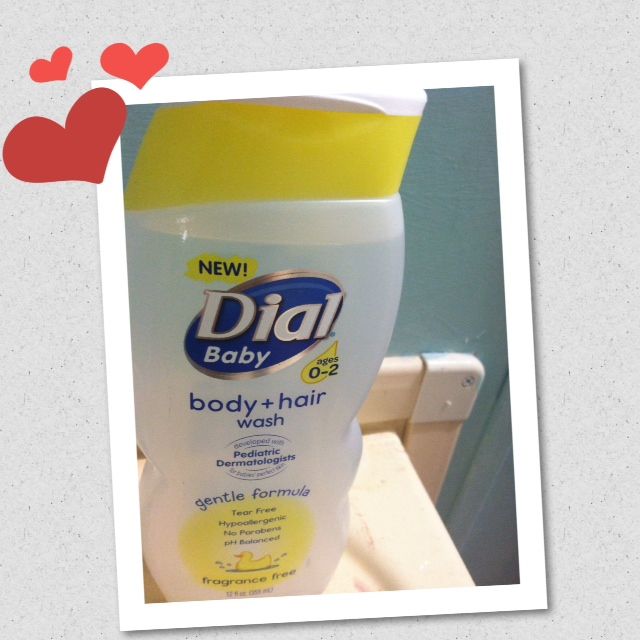 Some products boast tear free and well the just aren't . Sometimes you can't tell if its the product or just the kid. We put Dial Gentle Baby Wash to the test and saw just how gentle it was. We're in between haircuts right now so his hair is a bit longer than usually and he is blessed with one thick head of it . That means more washing. I'm happy to be able to say the Dial Baby Wash is truly Tear Free. Yeah! That made my job 100 times easier in one step. Thank you Dial!
5 Steps to Make Hair Washing and Bath Time Easier:
allow them to hold a clean wet wash rag over their eyes
have a cup handy for hair rinsing
be fast about it no need to linger at the task at hand
tell them what you are doing and allow them to help you if they will
Use an all in one product like Dial Baby Body and Hair Wash
We are always working on good hygeine and talking about germs. This Spring both my son and myself have been sick several times. Being in school and working with kids we come in contact with plenty of icky germs. Plus he is a busy little boy So of course I'm always talking hand washing and reminding him as well as my students to do so.
The
Dial Kids Foaming Hand Wash
is perfect. The foam lets them see what they are doing and they love the way it feels. I love that I don't have to fuss he actually puts it on his hands because he wants to. This product is also sensitive which this mom appreciates. I hate kid products that have a lot of chemicals (scary). Dial Kids Hand Wash is paraben free, hypoallergenic , has no artificial dye and is ph balanced. This makes hand washing more fun! Thank you again Dial we LOVE this kids soap.
Stay up to date on the newest from Dial Connect with them on
Facebook
&
Twitter.
WIN
: Win a coupon pack and try the Dial Kids Foaming Hand Wash & Dial Baby Body and Hair Wash . Just fill out the giveaway form below. Good Luck! (US only)
a Rafflecopter giveaway
Living at the Whiteheads Zoo was compensated by free product. The Dial Brand provided me with a sample of Dial Kids Foam Hand Soap and Dial Baby Body & Hair Wash in exchange for a product review. All experiences and opinions shared here are my own.