Start the Madness with Minute Rice, Cold Stone and Joy Cones. This past Friday night we enjoyed our weekly movie night featuring the new family movie
Russell Madness
. Russell Madness tells the story of Russell , an undersized but big hearted terrier who dreams of having his own family. After running away from his pet store, Russell gets taken in by the Ferraros, a family desperate to revive their grandfather's pro wrestling arena. That's when they discover their new pet pooch has incredible wrestling skills. (
Get ready to laugh friends this pooch will crack you up!
) With help from his Coach, Hunk , a savvy and hilarious monkey, Russell rockets to the top of the pro wrestling world and becomes a famous sports superstar!
"
Minute Rice, Cold Stone Creamery and Joy Cone provided me with coupons to make this family night extra sweet. Fox Home Entertainment provided me with a copy of the BluRay DVD Russell Madness for review. Thank you All! "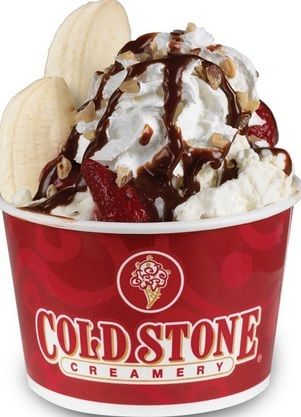 photo credit: Cold Stone Creamery
Before the movie fun begins we must eat dinner. The thing about movie night is we usually have several snacks. Don't you? Tonight we're trying out a new taco recipe shared with us from Minute Rice.Here is some information about
Minute Rice
:
Minute Rice has been a family staple since 1949. It is the original instant rice and is the perfect foundation to any well rounded meal. With several gluten free varieties including white rice, 100% whole grain brown rice, and 100 % multi-grain medley, there's an option everyone in your family will enjoy. Plus if you are in a time crunch let Minute Ready to serve rice help you out as it's ready in just 60 seconds!
Using Minute Rice products you'll spend less time in the kitchen so you'll have more time with the ones you love. (I'd say so if I cook it up in 60 seconds)
For product information and recipe inspiration visit MinuteRice.com
The recipe we decided to try tonight for family movie night is
Beef and Rice Soft Tacos.
Don't those Beef and Rice Tacos Look Yummy ! They ARE!!
You will need:
1 Tbsp oil
1 lb lean ground beef
1 cup water
1 cup salsa
1 package (1.25 oz) dry taco seasoning
2 cups Minute White Rice uncooked
8 flour tortillas
1 cup cheddar cheese divided ( I used a Mexican blend)
Heat oil in a large skillet. Add your ground beef in and brown until no longer pink. Drain the grease off. Stir in water, salsa and seasoning mix. Bring to a boil. Stir in rice and then cover. Remove from heat. Let stand 5 minutes. Stir then spoon ground beef mixture evenly onto tortillas. Sprinkle with cheese and fold tortillas in half.
Options: Omit oil and substitute grilled chicken breast strips for the ground beef
or prepare as directed substituting 1 lb boneless skinless chicken breast cut into strips for the ground beef.
We
Loved
Russell Madness. Mr. Man laughed and laughed definitely a great movie night pick. When that guy laughs I always end up laughing but the movie was really cute and funny so this enjoyed it just as much.
" As a Fox Home Entertainment Insider I received a complimentary movie night pack . All opinions shared about the movie and products I used for family night are my own. Thank you"