One thing I like to do in my kitchen is to simplify. If there is away to save myself time, cut ingredients or just make it easier for me I'm all about it when it comes to the kitchen. That's why today's recipe starts off with a brownie mix. Yes, friends you heard me we're going to break out the boxed mixes and Doctor them up a bit to make a fast and delicious dessert in minutes. Seriously this dessert hits all kinds of favorites, chocolate chip cookies, brownies and cheese cakes all in one warm tasty dessert bar treat.
Start by preheating your oven to 350 degrees and greasing a 13X9 pan. You can use cooking spray for this.
How to Make Chocolate Chip Brownie Cheesecake Bars :
Brownie Layer:
brownie mix
1 egg
oil (how much on the box)
water
Mix up a brownie mix according to directions. It can be any brand . Then spread the mix into the bottom of your pan evenly.
Cream Cheese Layer:
4 ounces of cream cheese
1/3 cup of whole milk
1 egg
Mix until smooth and then spread over your brownie layer.
Chocolate Chip Cookie Layer:
You have options here. You can use one roll of premade chocolate chip cookie dough or you can use one package of chocolate chip cookie mix (found on your cake mix aisle). Mix it up according to directions if you choose this one. Either way your going to put it over the top of the first two layers and then it is ready to bake.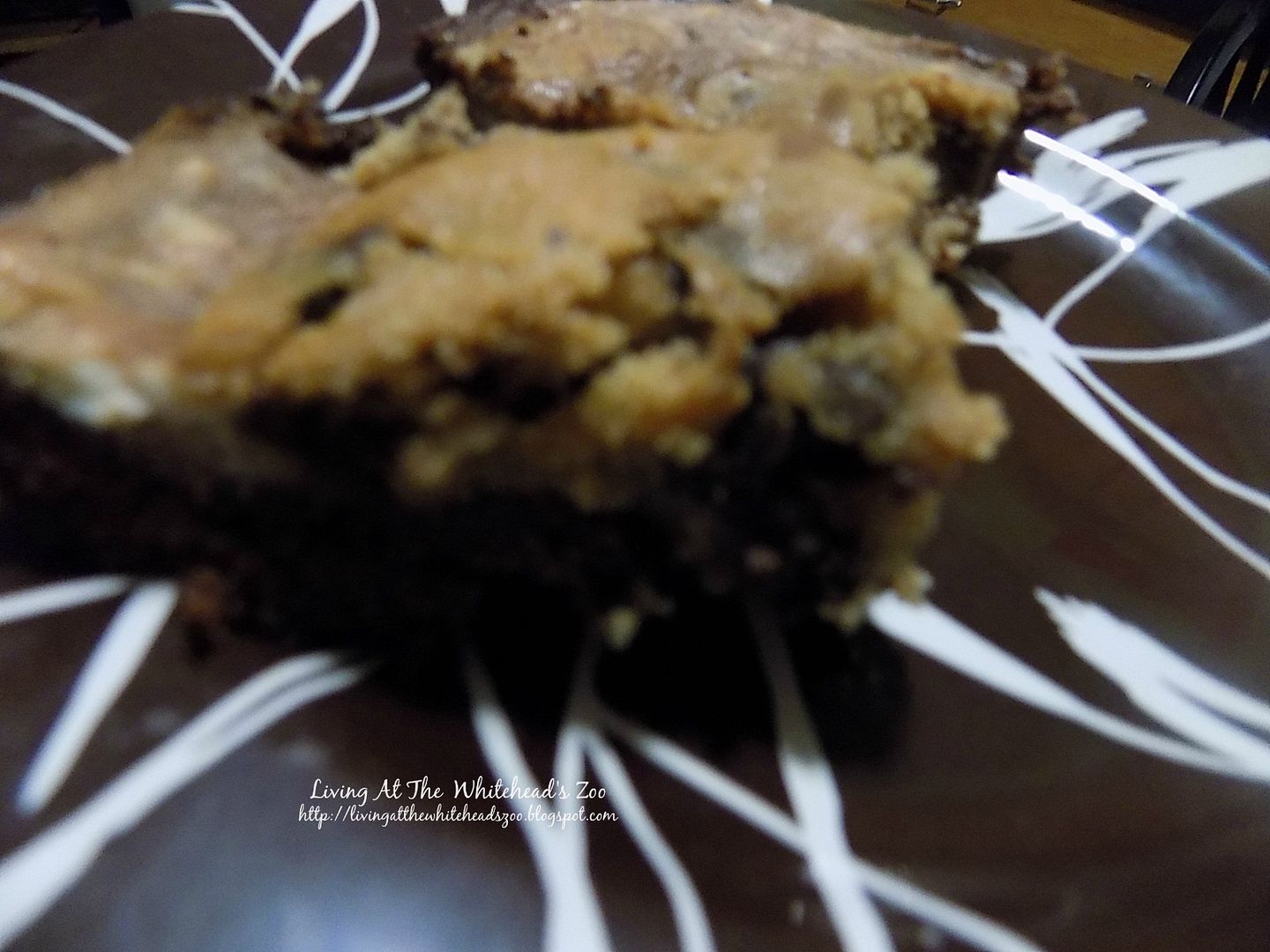 Bake.... for 30 minutes or until bars are set up.
If you have it grab some ice cream or whip cream to add to the top of your bowl. If not it is still very very yummy with out it.
Grab a spoon & Enjoy !