What Spring Break Already? Yes, for some of us next week . (picture a gigantic smiling me inserted here). Counting down the seconds literally for spring break to begin. Here are 5 ways for you spend the day in St.Augustine with the kids and stay with in your budget! We have so much family fun in the historic city.
5 Ways to Spend a Day in St.Augustine Spring Break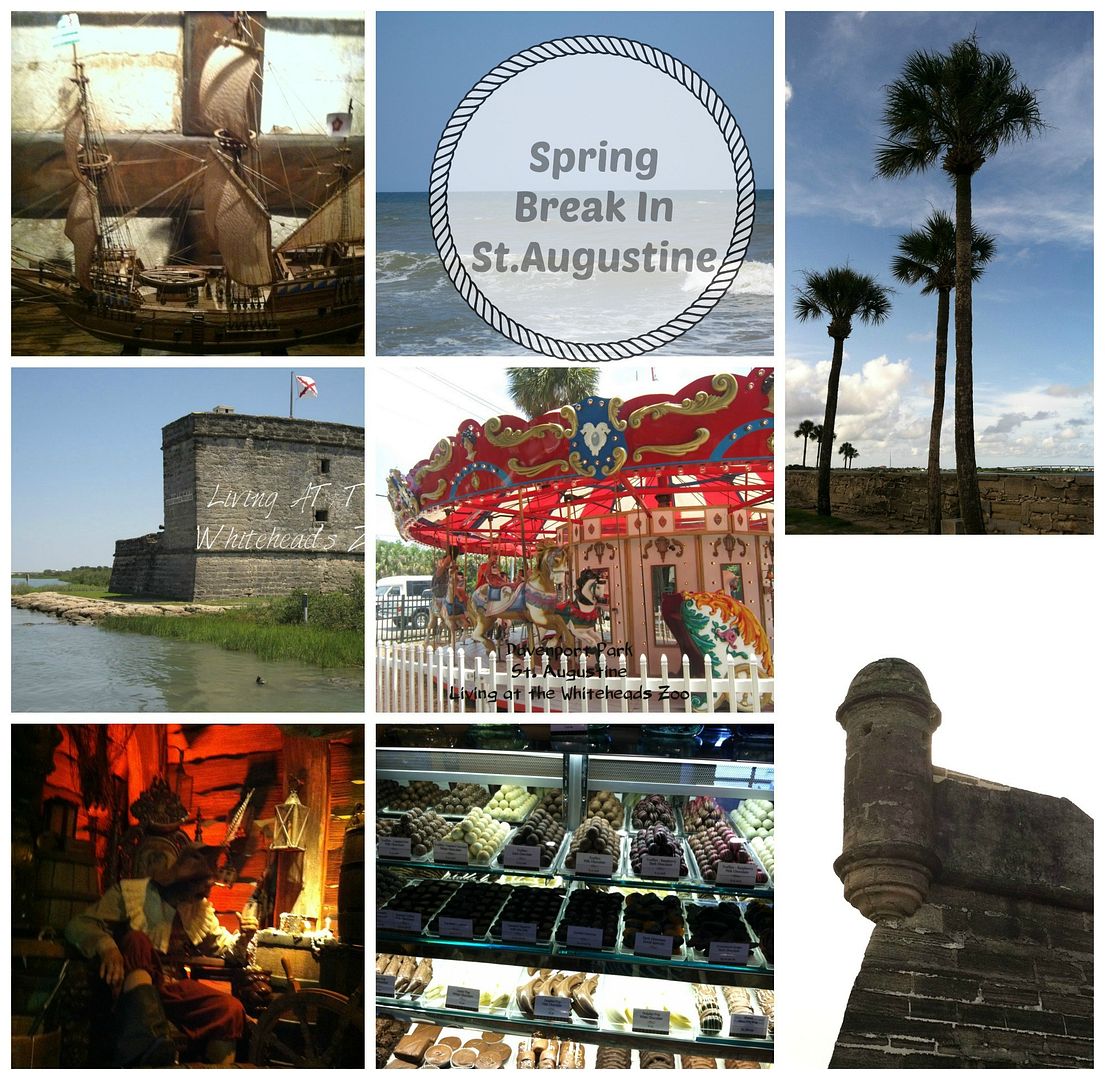 Places to Play in St.Augustine for Spring Break!
1.
BEACH
- weather permitting which it almost always is the beach is a perfect and FREE way to spend the day with the kids. Mine LOVE the beach and their Mama loves it even more. One of our family favorites is
Anastasia State Park
.
2. Head over to the
Pirate & Treasure Museum f
or a tour. My son loves the discovery drawers! Then cross the street and have a picnic on the grass at the
Castillo de San Marco National Monument.
Pack up lunch and spend some time at the Fort before you call it an afternoon.
3. Take a chocolate tour - Yes, you heard that right. Head on over to
The Whetstone Chocolate Factory
for some sampling and touring. You may want to call ahead and make a reservation because the tour is limited to the first 25 people.
4. Head to
Fort Mantanza
s for some history, food and fun even better it is
Free.
Explore the Fort, you get there by FERRY which my son LOVES! You must pick up a boarding pass when you arrive (it is free) to ride the ferry. You can fish here from the river shore, stroll on the beach or hike a nature walk. When you are ready for some food grab the picnic lunch you packed and head out to the picnic area under some lovely old trees. Great for climbing and photos. Some of my favorite family photos were taken at
Fort Mantanzas.
5. Head to the park or maybe two or three (you know park hop). There are several great places to play in St.Augustine. Give
Project Swing
a look located at Francis Field across from the downtown Historic parking garage. The park has swings, monkey bars, slides and all kinds of other great playground equipment.
Lighthouse Park
is quite a bit smaller but has monkey bars, and swings a nice picnic area under shady trees and a view of the lighthouse. Check out the
Splash Park at the St.Augustine Pier a
nd end your day with a carousel ride (just $1 per person ) at
Davenport Park
. We LOVE Davenport Park!