As a Fox Home Entertainment Insider I will receive a complimentary copy of Russell Madness for review. All opinions below are my own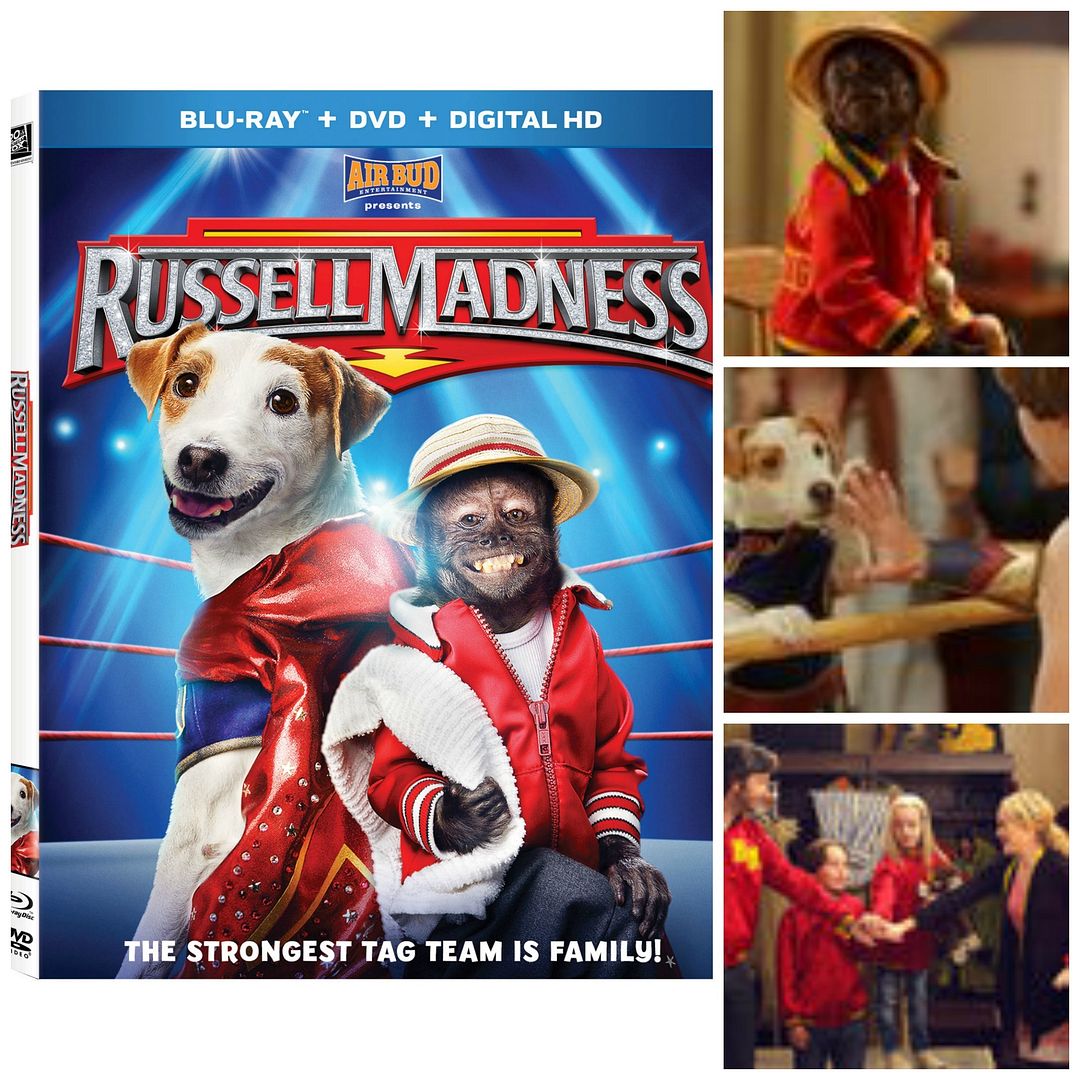 Russell Madness an action packed family adventure!
We're excited about the new movie release
Russell Madness
. My son LOVES dog movie. I don't know what it is but they are always some of his favorites. I'm pretty sure the cute and fun critters in Russell Madness will quickly win him over. Today we have some fun printable activities you can share with the kids before the movie or after.
RUSSELL MADNESS tells the story of Russell, an undersized but big-hearted terrier who dreams of having a family of his own. After running away from his pet store, Russell gets taken in by The Ferraros, a family desperate to revive their grandfather's pro wrestling arena. That's when they discover their new pet pooch has incredible wrestling skills. With help from his coach, Hunk, a savvy and hilarious monkey, Russell rockets to the top of the pro wrestling world and becomes a famous sports superstar. But when a dishonest promoter double-crosses the Ferraros, Russell will face his biggest challenge and discover that the strongest tag team is family. RUSSELL MADNESS is rated 'PG' by the Motion Picture Association of America (MPAA).
PRINT AND PLAY -
Get your Russell Madness printable activity sheets!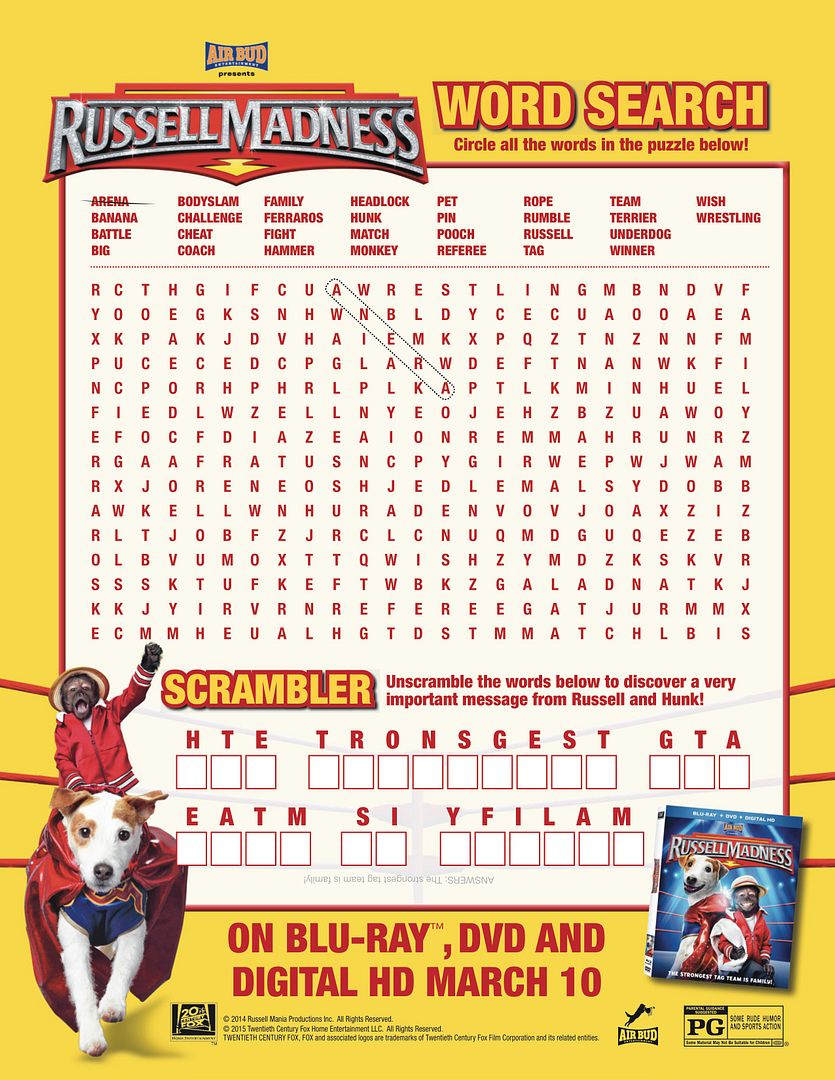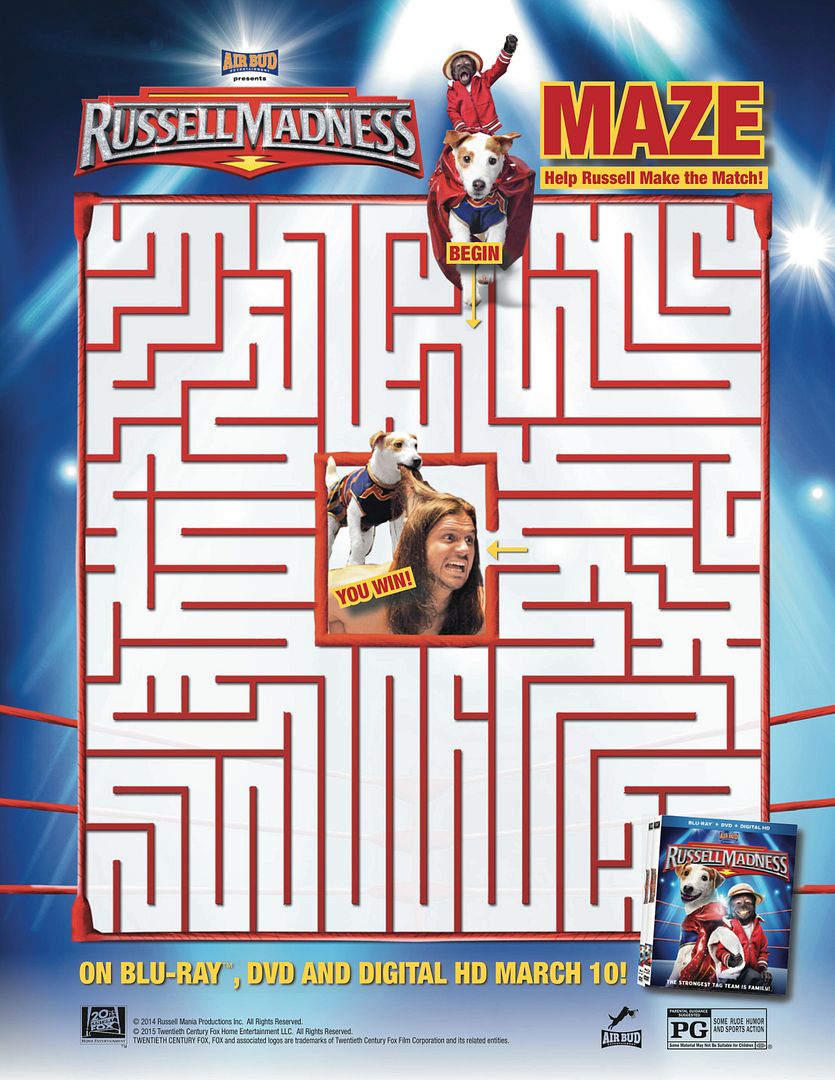 Russell Madness Puzzler
RUSSELL MADNESS
stars :
John Ratzenberger ('Toy Story,' 'Cars,' TV's
Cheers
), Fred Willard (TV's
Modern Family
) David Milchard (TV's Convos with my 2-Year Old), Mason Vale Cotton (TV's
Mad Men
and
Desperate Housewives
), McKenna Grace (TV's
Crash and Burn
and
The Young and the Restless
) and John Hennigan (former WWE star) along with the voices of talking animal stars including Will Sasso (TV's 'MadTV' and 'The Three Stooges') and Sean Giambrone (TV's
The Goldbergs
).
RUSSELL MADNESS
is directed by 'Air Bud' and 'Buddies' veterans Robert Vince, written and produced by Robert Vince and Anna McRoberts.
Win:
Russell Madness on Blu-Ray DVD
Just fill out the entry form below for your chance to be a winner! USA only

Take a look at the official Russell Madness Trailer! Doesn't that look like a fun movie night choice? WE think so.