Holiday Fun are you ready for some? We piled in the car and headed to Kirby Family Farm to catch the
Kirby Family Christmas Express
. Having a little boy who loves all things train I thought the Christmas Express would be great for him and it was. Plus we're really excited about Christmas. One of our favorite things to do during the holidays is check out Christmas Lights . Last year we visited some great places with lights and we're hoping to do the same again .
entrance of Kirby Family Farms
We pre-ordered our tickets online for $9.99 each. There is a handling charge when you purchase them online. You can do that or buy them at the gate. If you are coming a long way though we do recommend that you purchase them online because they are known to sell out. When we got there we were parked in a large field. A trolley came and picked us up and took us to the entrance .
We missed the fist train so we walked around a bit. There was a carousel, a place to visit Santa, Christmas Movies on the Giant Outdoor movie screen, crafters village, off road tricycles and my sons favorite was what he called the Monster School Bus. He could not wait to ride this crazy thing and I have to admit it was pretty cool with them big wheels and lights all over it.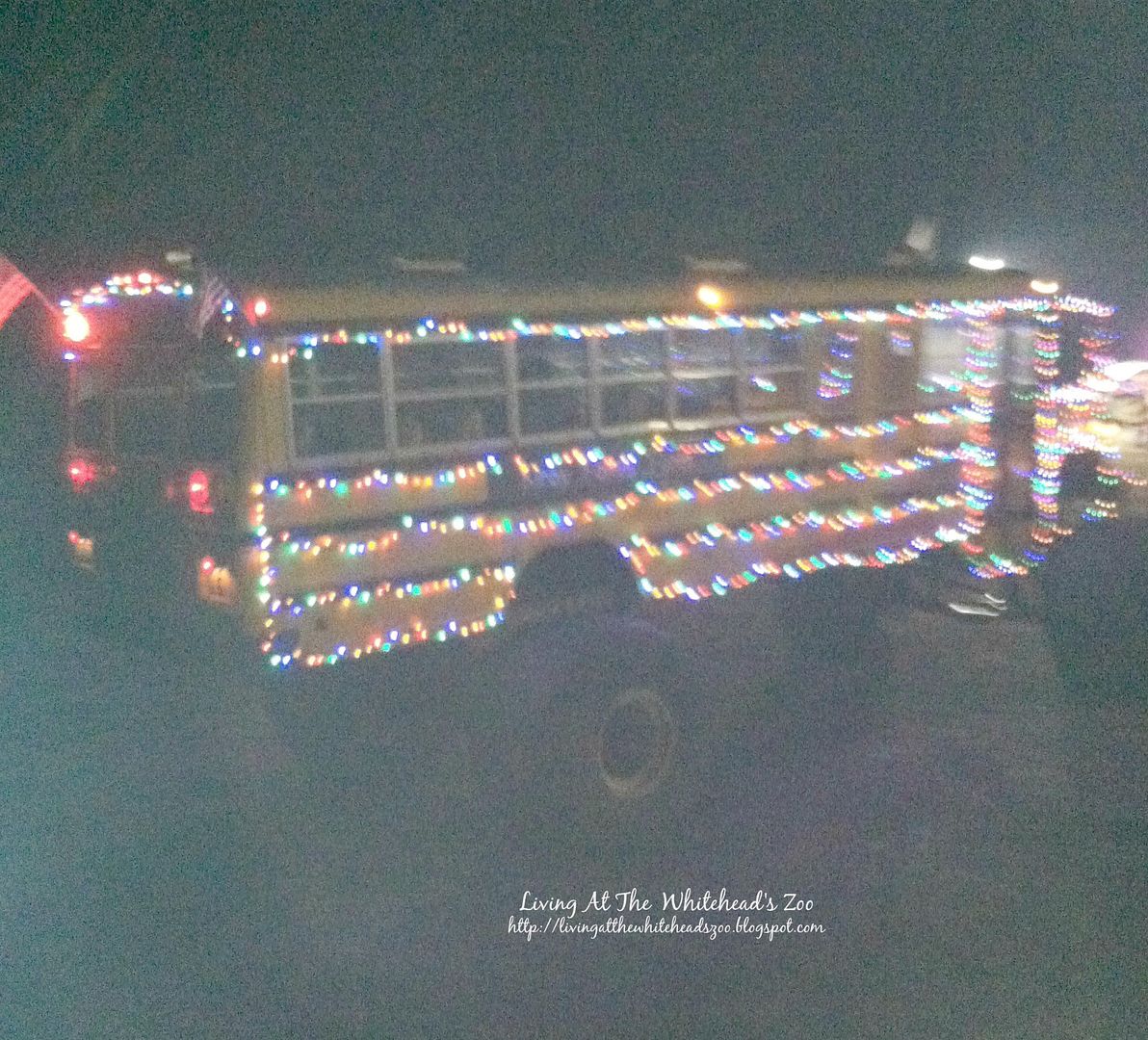 Monster Bus Ride at Kirby Family Farms
Definitely the hi-light of the nigh was the train ride. The train ride is a 25 minute ride around the
Kirby Family Farm
Property. Along the ride you will see several light displays . The best is the last display timed to music. The train ride is very festive in the beginning everyone was singing Christmas songs lots of fun for the boys and girls on board.
locomotive at Kirby Family Farms
Kirby Farms gate opens at 6pm and the first train departs at 6:30 pm. Advance ticket holders can get in as early as 5:30pm. We grabbed subs on our way before leaving Gainesville. If you want dinner before hand is a good idea. They do have a concession with foods like pizza, and hot chocolate. No outside food or drink is allowed.
For your entrance fee of $9.99 you get the train ride and one extra activity. If you want to do the extra things you might consider buying an arm band or extra tickets.
An armband is $10 and tickets are $2-3.
Where to find Kirby Farms: Kirby Farm is a short 20 minute drive from Interstate 75 in North Central Florida. Traveling from Gainesville and the North us exit 382. From Ocala and from the South Exit 354.
Connect with Kirby Family Farm on :
Facebook
/
Twitter
Check out some of the other great places we've visited for lights.
The Stephen Foster Memorial Center
is my all time Favorite. We also visited
Spirit of the Suwannee
and rode the
Holly Jolley Trolley
tour. You can find our reviews of them and more on our
Tuesdays Travel Page
.
You might also like these post on Christmas Events:
Connect with us you can find me on
Google +
and stay up to date with our latest photos over on
Instagram
. You might also like our
Pinterest Boards
so check us out there as well.