Jingle Bells Jingle Bells... Oh they you are friend's We're excited to tell you about the fun holiday party we had this weekend.
Larry the Cable Guy's Jingle All the Way 2
movie just came out on Blu-Ray DVD and Digital Download December 2nd just in time for the holidays. In the name of holiday spirit we hosted a Holiday Cookie and Cocoa party with family and friends. Fun Stuff thank you Fox Home Entertainment!
First, we had to check out the amazing party pack. It had everything and more for a cookie/cocoa movie night with the gang.
The Party Kit was AWESOME! Lots of goodies to share.
You can't have a cookie party without cookies . Or can you? No you can not the natives will get hungry sooner or later and what would go better with Cocoa than homemade cookies? Stay tuned in to the blog for future recipes. Until then you might want to check out our
Best Chocolate Chip cookie Recipe
they are so so good!
Oh Boy Cookies and Cocoa #JingleInsiders Holiday Party!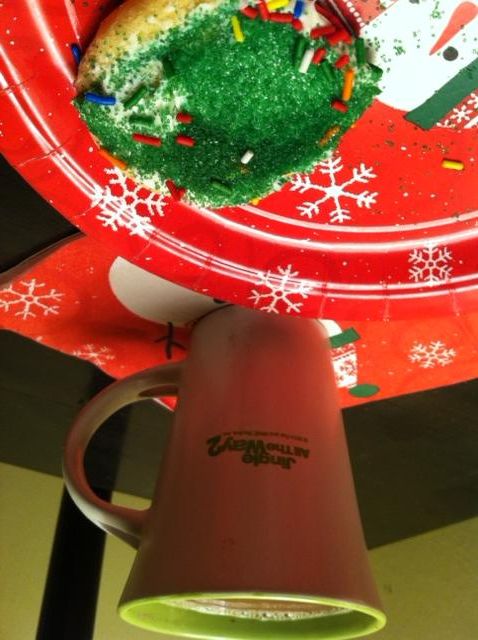 Everyone went home with bellies full of cookies and cocoa!
Cookies and Cocoa make great movie party snacks. You can eat a lot of cookies during a movie. Hopefully , no one got a belly ache later on.
All of our party guest got to take home these cool Jingle All the Way 2 star cookie cutters. When you open up the card inside it includes a yummy recipe for sugar cookies. Did you know
I LOVE
cookie cutters I have a huge drawer full of nothing but cookie cutters.
Moustache Straws were a fun accessory. I think us old ladies liked them more than our kids. We're so silly. The kids loved the Santa hats but I had to snag one for a Holiday Selfie. We all had fun making Christmas List, Drawing pictures even playing Mad Libs. The kids had a ball at our crafting station. Here they made Christmas gift tags and the cute ornaments that you color that were in our kit.
The kids had a great time coloring these ornaments on the table. There were four different designs. Every Mom needs a blue and yellow snowman on here tree. These made a great party center activity because the kids really did not need any supervision to do them. Each ornament came with a set of 2 markers for coloring.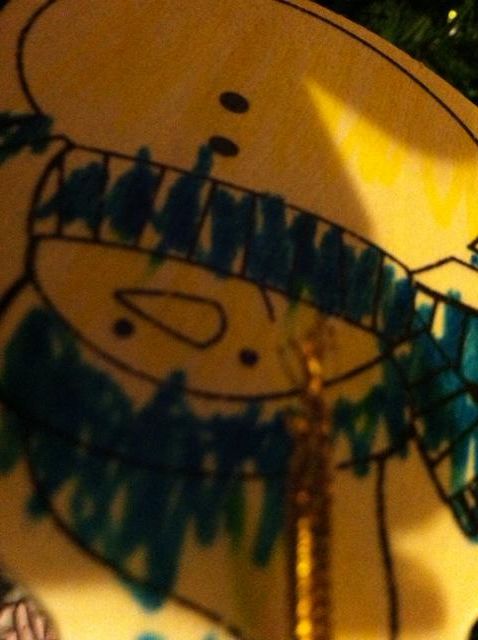 Kids Ornament Decorating Party Activity
The best entertainment of course was
Jingle All The Way 2 with Larry the Cable Guy!
Us moms and kids thought the movie was a hoot.
Here is a little info on the movie: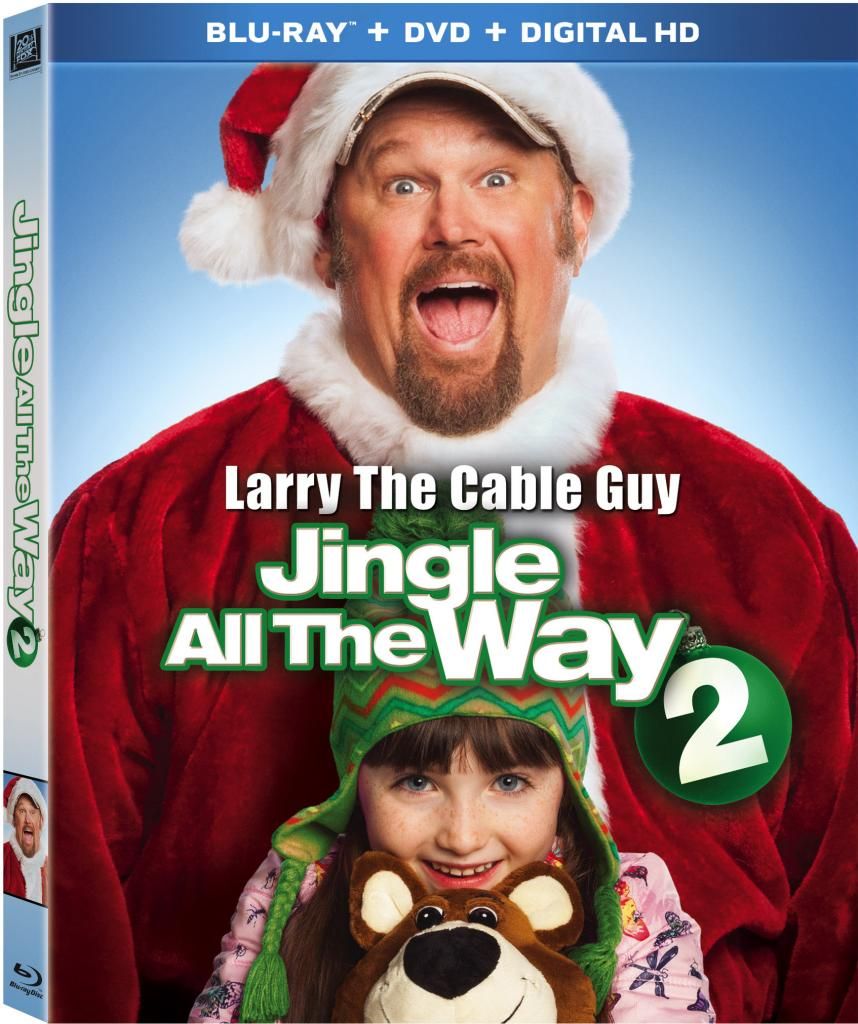 Jingle All The Way 2
LOS ANGELES, CA (October 30, 2014) – Fill your stocking with a new holiday classic that will have the whole family laughing when Jingle All The Way 2 arrives on Blu-ray Combo, DVD and Digital HD December 2 from WWE Studios and Twentieth Century Fox Home Entertainment. Comedy superstar Larry the Cable Guy and WWE Superstar Santino Marella bring laughs and holiday spirit to this second installment of the successful film franchise.
Two desperate dads compete in a no-holds-barred battle to be the best father and make this the best Christmas ever! Fun-loving, laid-back dad Larry (Larry the Cable Guy; Cars, Tooth Fairy 2) is having a bear of a time finding the perfect Christmas gift for his eight-year-old daughter, Noel. The season's hottest toy, The Harrison Bear, is all sold out, and Noel's new stepfather wants to keep it that way — so he can be the one to make her holiday wish come true. When Larry learns all Noel wants for Christmas is the bear, he'll stop at nothing to make his little girl happy and get her the toy of her dreams…Co-starring WWE Superstar Santino Marella, Jingle All The Way 2 is heartwarming and hilarious fun for the whole family!
Jingle All The Way 2 is directed by Alex Zamm (Dr. Dolittle: Million Dollar Mutts,The Tooth Fairy 2) and produced by Michael Luisi (Scooby-Doo! WrestleManiaMystery, Christmas Bounty, The Flintstones & WWE: Stone Age Smackdown) and Vicki Sotheran (The Sandlot 2, The Sandlot: Heading Home).
The holiday cheer continues in the Blu-ray Combo and DVD bonus features including deleted scenes, making-of featurettes, a mock Public Service Announcement from Larry and Santino advising how you can stay safe while shopping this holiday plus a special Harrison the Bear TV commercial and an exclusive interview with the hottest toy of the season.
Here and get your Jingle All the Way 2 Printables!
"We received a complimentary party kit including a gift card for hosting this celebration. All opinions and information sheared about the event are my own and honest. No other compensation was received. Thank you!"