Why do holiday traditions matter? I think that traditions bind a family together. It gives everyone something to look forward to over the year. The foundation that memories are made from. My older children are teenagers and my youngest is 5 years old. I know that the traditions that we've created together are important to them. As I've discontinued a few and got unhappy responses I have realized that they really do look forward to them . It gives them a childhood bond and a way to celebrate past, present and future as siblings . I absolutely love that the older kids are now doing the things that I started with them with their younger brother. One of our favorite traditions is gathering with family and friends on Christmas Eve. We have Christmas dinner but also all kinds of snacks and appetizers. Christmas Eve is an all day affair in our family. One of our favorite additions to the feast is Hickory Farms the guys in our family are very keen on the summer sausages.

For more than 60 years Hickory Farms has been providing holiday shoppers with options that not only present beautifully, but also taste delicious.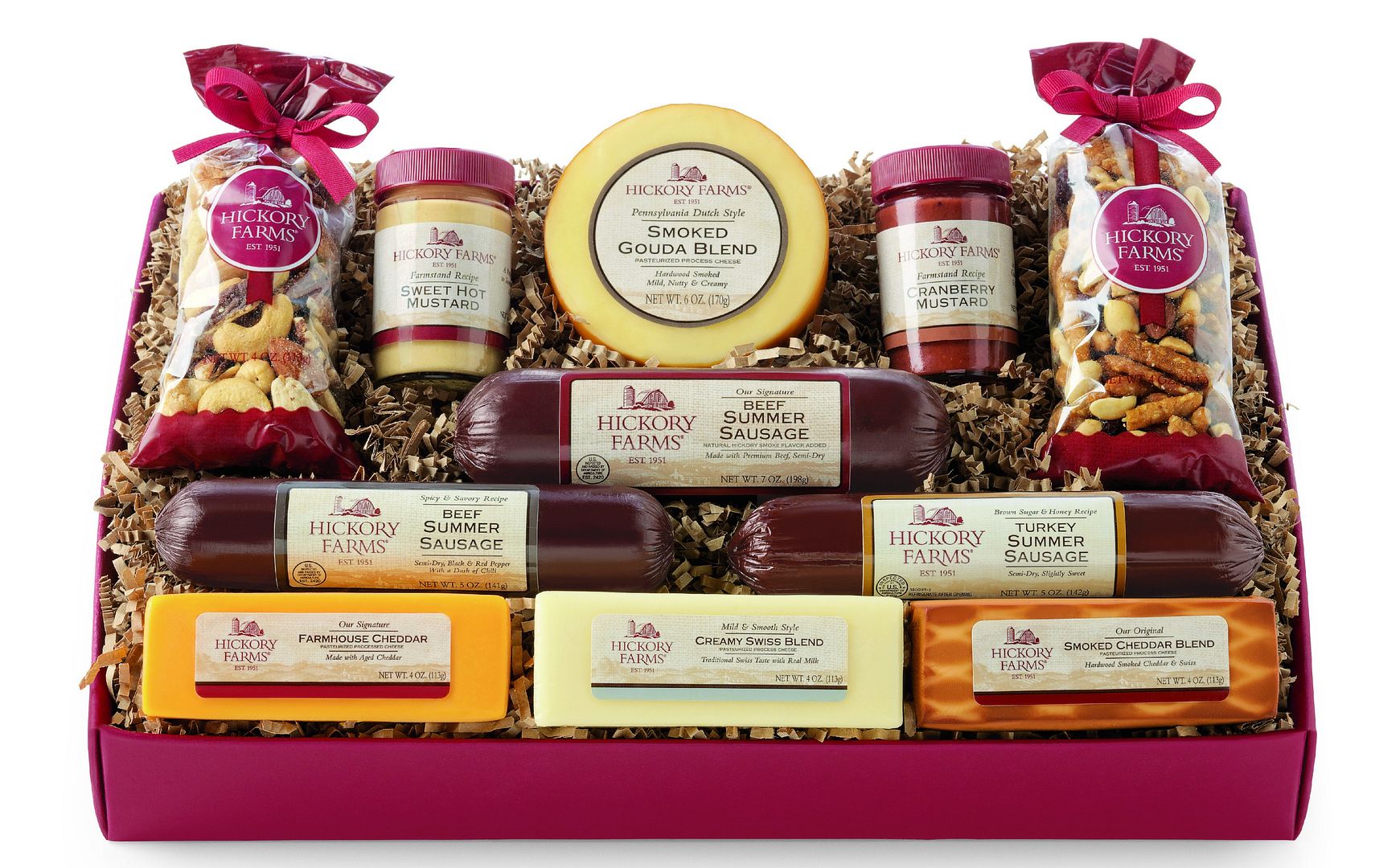 Hickory Farms Party Planner Gift Box
Hic
kory Farms offers a variety of specialty foods and holiday food gifts that are perfect for any budget and for everyone on your list this year.
Quality, freshness and value are key traits of Hickory Farms' holiday treats and gifts.
Hickory Farms Signature Summer Sausage was rated the #1 Summer Sausage in America, winning the Masters of Taste Gold Medal for Superior Taste, in 2011.
This year Hickory Farms is proud to introduce its first ever Signature Chocolate Collection.
The 1lb chocolate assortment offers the true taste of American confectionary craftsmanship. Each piece is cooked in small batches using the finest ingredients and paired with premium milk or dark chocolate. If you missed it I recently reviewed the New Signature Chocolate Collection . Definitely was a very special / yummy treat.
The Hickory Farms Signature Chocolate Collection is available in select stores, from the catalogue and online at HickoryFarms.com.
Hickory Farms Signature Chocolates
Now I we've covered the delicious treats that Hickory Farms has for families we want to talk more about how they are GIVING BACK.
Hickory Farms is proud to support Share Our Strength's No Kid Hungry campaign. Share Our Strength is the leading non-profit organization working to end childhood hunger in America by 2015.
To date, the combined support of Hickory Farms and their valuable customers has raised more than $3.3 million. These contributions help provide funding for summer meal programs, emergency food assistance, nutrition education, holiday charitable giving and long-term solutions for families in need.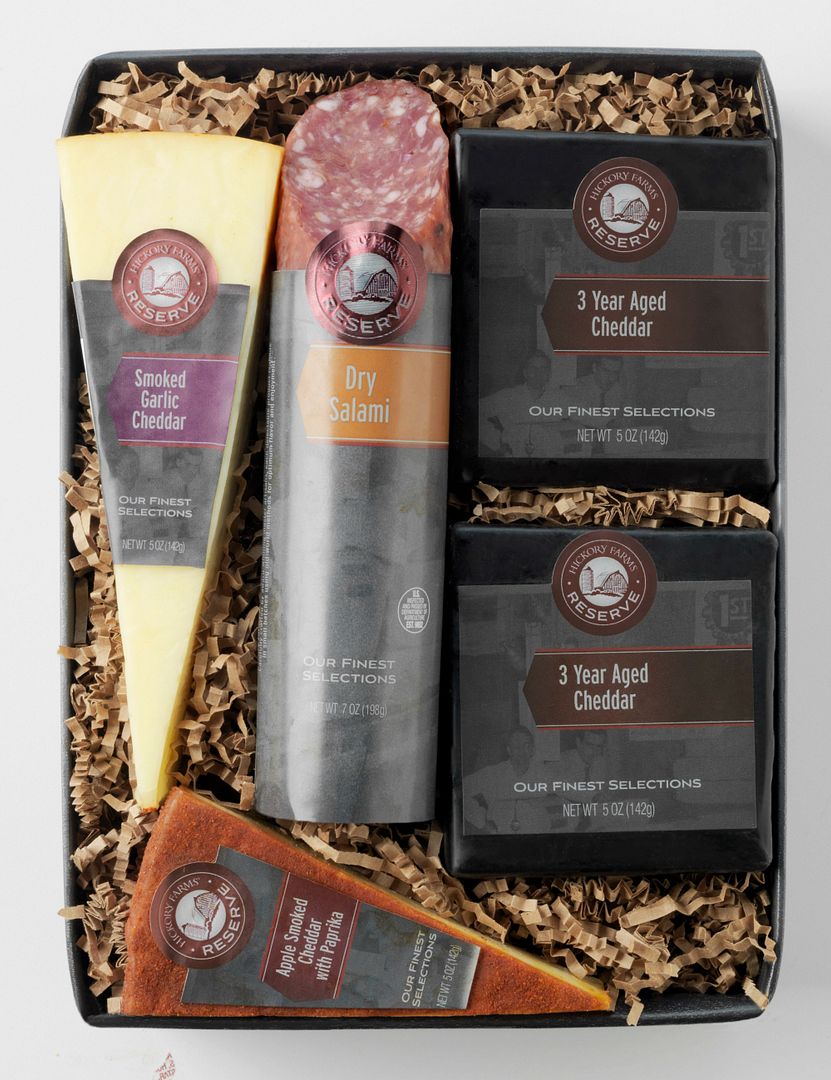 Hickory Farms Reserve Cheddar Flight with Salami
For each Party Planner gift box sold this holiday season, Hickory Farms will donate $5 to Share Our Strength's No Kid Hungry. Campaign.
Hickory Farms has 5 products that they offer free shipping to military APO and FPO addresses, including the "Festive Cheese Sampler" gift basket and "Beef Hearty Hickory" basket.
Beef and Turkey Hickory Sampler
We say AWESOME job Hickory Farms!
Ger Social with Hickory Farms on
Facebook
/
Twitter
/
Pinterest
Disclaimer:
Compensation and products for review were provided by Hickory Farms via MomTrends. I received a free sample of the product for the purpose of this review and to facilitate a giveaway. The opinions expressed herein are those of Living at the Whiteheads Zoo and are not indicative of the opinions of Hickory Farms.