Into the Woods hits theaters
December 25th
! Does your family have a tradition of going to the
movies on Christmas
. We do! I'm so excited to see Into the Woods. It has a great cast and has been
nominated for 3
Golden Globes
including
Best Picture, Best Actress Emily Blunt
and
Best Supporting Actress Meryl Streep!
Plus some of my blogger friends went to an event and came back saying how AMAZING it is
.
Now I have to go see it. I thought it would be fun to kick off the opening with some facts about Into the Woods. Here are 5 we thought were neat or interesting!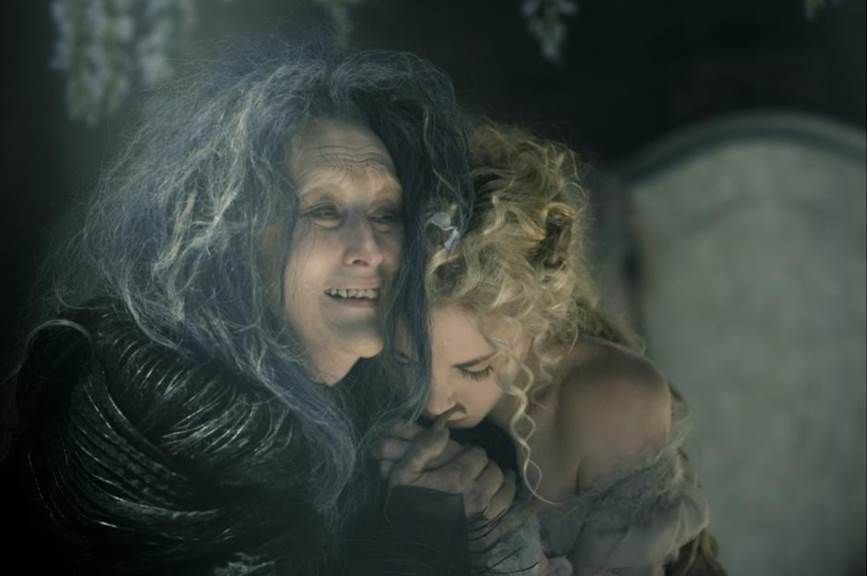 Into The Woods In Theaters Christmas Day!
95 percent of the trees used on the Woods set were real trees, which included 30-foot pine trees and hundreds of 25 foot oak tree branches. The leaves of which had to be removed and replaced with artificial ones (so they would last longer). The remaining five percent were full sized whimsical trees constructed from plaster.
There were four cows cast to play Milky-White. Their names were Tug, Diamond, Two Fold and Pearl.
Rapunzel's hair was 20 feet long in the film. The braid is made from real hair and weighs almost six pounds. Imagine that on your head.
The foundation of The Woods set was made of 2,000 pounds of soil, over 600 ferns , acres and acres of Ivy, and countless pallets of moss and turf.
Production of Into The Woods began in September 2013 at Shepperton Studios and on location through out England.
Now you can be sitting there with your friends or family and say hey did you know.. Fun Stuff!
INTO THE WOODS
is rated PG and is now playing in theatres everywhere!
Merry Christmas and if you go see Into The Woods come back and tell me what you liked or disliked. I would love to hear from you!