"I was provided with a complimentary stay at Tuckaway Shores Resort as part of a Media Trip. All opinions are my own. "
Planning a weekend getaway or just ready to escape and relax for a bit? Pack your bags and head to the little town of Indialantic, Florida. You will find a classy little beach town with a little bit of hustle minus the bustle. You will also find the very lovely
Tuckaway Shores Resort
. Tuckaway Shores offers guest that
authentic old Florida feel
and so much more.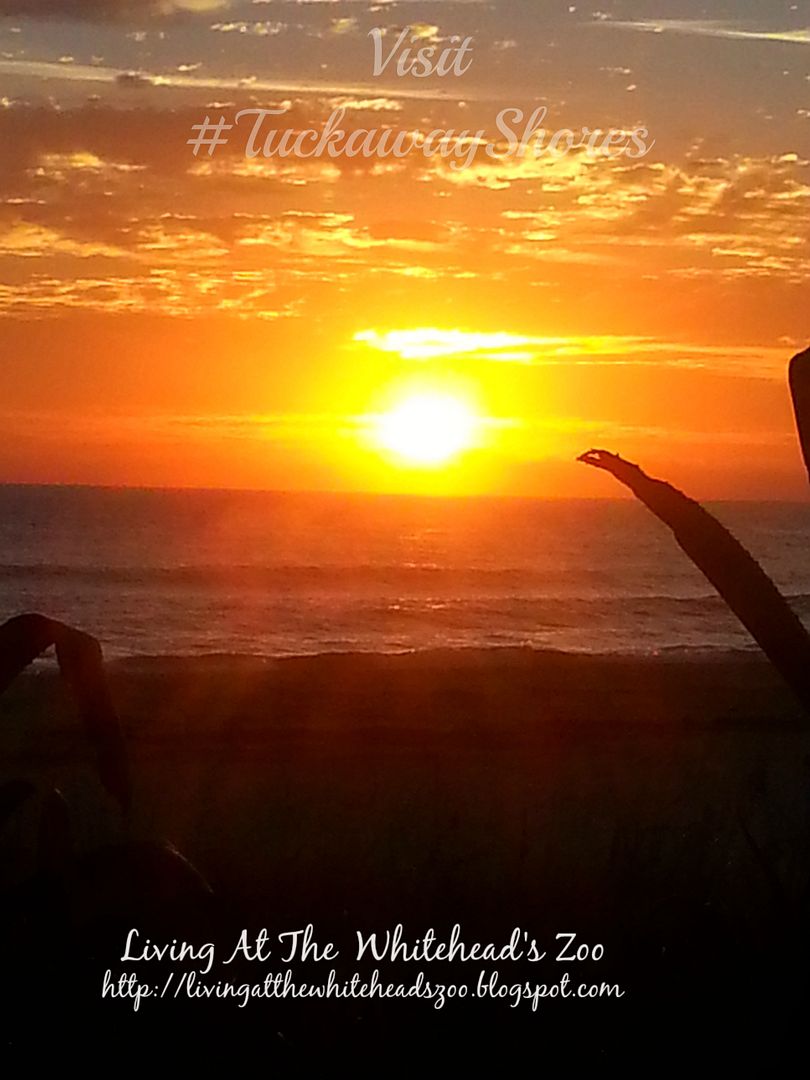 The first thing I did when checking out my room was throw open the door to take in the view. I love a good beach view. The view of the
Atlantic Ocean
from my suite was breathtaking to say the least. You can't get any closer than this. Just steps away from the backdoor of my room to the beach. I had a first floor room and could have spent my entire trip just relaxing on the patio with a good book and the sound of the waves.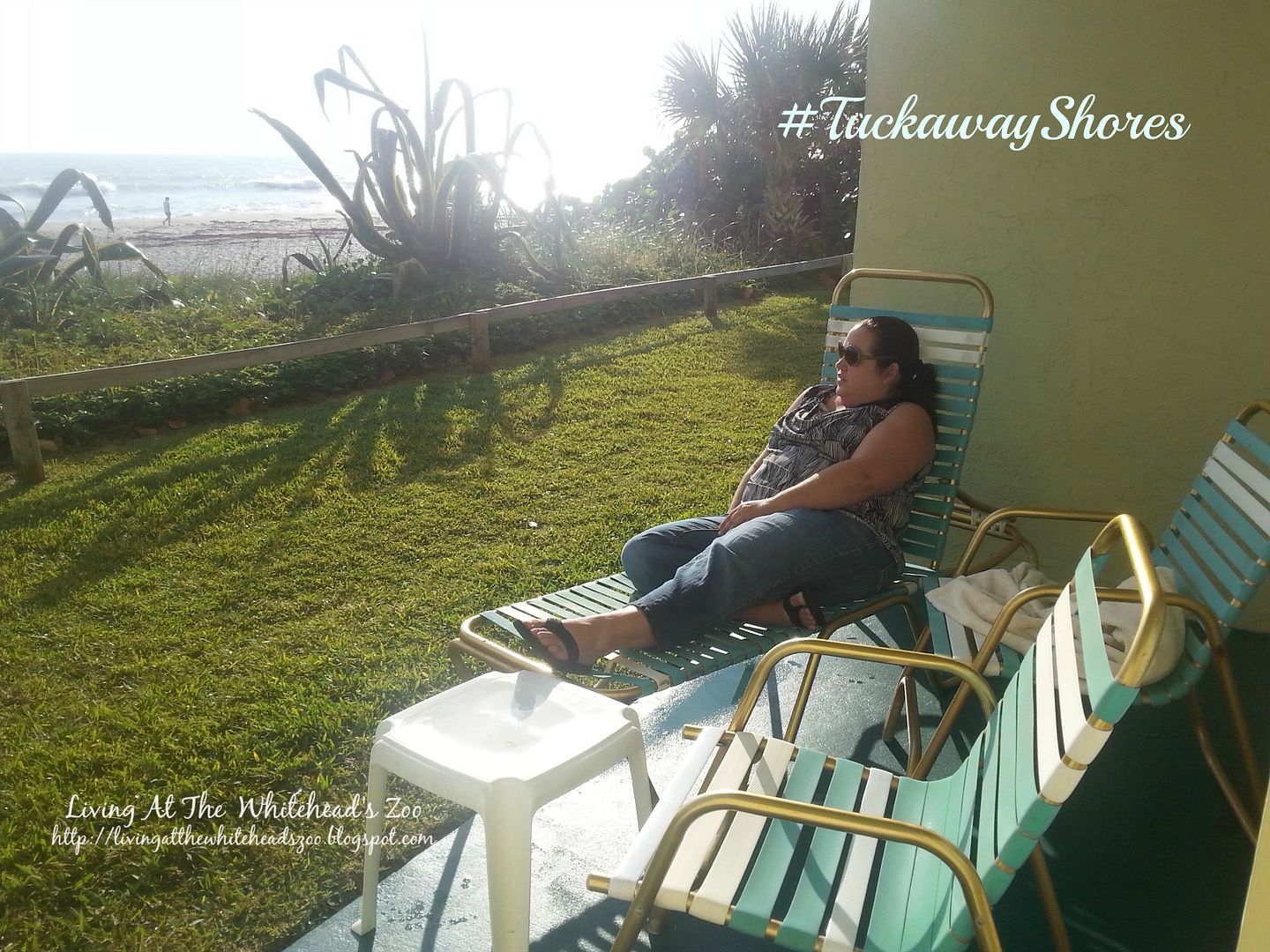 Salt, Sun and Peace medicine for the soul at Tuckaway Shores Resort
I have never stayed on the first floor before when staying on the beach and I have to say I positively loved it here at Tuckaway. I felt as if I had my own little backyard to enjoy. I could have spent my entire trip in that chair
Total relaxation!
More than a view:
Being a smaller resort definitely
has its perks
. It's easy to get to know your neighbors and make new friends . Plus the customer service is
amazing
. The staff really pays attention to you and your needs. I had a cold and the lovely Suzanne checked on me several times to see if I needed anything special. (just the thought touched my heart). Jacqui the resort manager is one of the sweetest ladies ever. She is more than happy to help you make arrangements for travel plans, or just chat about the area. I love that these two ladies are so passionate about the area and can be helpful and also teachers about the space coast! The Space Coast has a lot to offer.
Tuckaway Shores is also a part of the
Superior Small Lodging Association
. The Superior Small Lodging Association has high standards for their members that helps ensure both quality and value. Tuckaway Shores takes pride and care that their rooms are super clean and will pass the Small Lodging Standards. They have been award the white glove and prestigious awards. I give them a thumbs up because my room was definitely
spotless
.
The suites at Tuckaway are 2 rooms with a full size kitchenette. I love that you have a full working kitchen. When I am traveling with my children I always look for this. Having boys we can go through some food and snacks. This really helps with the vacation budget. Speaking of budget a stay at Tuckaway Shores is very affordable. The price range is
$125-$145
per night.
Tuckaway Shores has a wide range of beach chairs and toys available for their guests use. (really nice) You might like to try out one of their amazing outdoor cookers "Big Green Egg" . We got to taste some really amazing dishes during our stay from local Eggheads. You can smoke, bake everything on them it really is just to neat. Tuckaway gives you everything you need to use the cooker you just buy your own food. There is a local market and also grocery store very close by.
If you get tired of the beach there is always the heated pool and plenty of seating for socializing with friends and family. You can also visit some of the many Space Coast Attractions like the
Brevard Zoo
where you will find a small zoo with adventures like kayaking with giraffes and zip lining, Take the kids
Kennedy Space Center
and teach them all about our space history. Check out Port Canaveral and the new
Exploration Tower
. The area is also known for its many wildlife refuges. We enjoyed bird watching in the Viera Wetlands during our visit. The Space Coast is also nesting ground for many sea turtles during the months of
May - October 1. Come during that time and perhaps take part in this amazing experience but do remember that it is against the law to touch or disturb them. Don't forget to eat. There is some fine food to be had here like
Rusty's Seafood and Oyster Bar
and
Sand On the Beach
.
Check out our video of fun things to do on the space coast:
Now that you have heard and seen all about my trip I'm sure you'll want to go and visit yourself. We have a special promo from Tuckaway Shores for you. Now until December 15, 2015 book your stay at Tuckaway and receive
a
twenty (20%) percent discount just use promo Code: "Blog". The only exceptions or blackout dates are the months of Feb., March and holidays or special events.
Get Social With Tuckaway Shores Resort. You can find them On Facebook / Twitter . Get social with Living at the Whiteheads Zoo on Instagram , Pinterest and Google+.
Follow Amber Whitehead's board Visit Florida's Space Coast on Pinterest.