Are you going to be hitting the stores Black Friday trying to save a dollar or two over the holidays? Or maybe you'll stay at home and do some shopping online? I'm not sure what I'll be doing but I savings is definitely the plan. One of the ways I choose to save is PromotionalCodes.com . And they have a fun new promotion going on in the spirit of the holidays "12 Days of Giveaways". 12 Days of daily prizes what a great way to save on your holiday budget win the gift !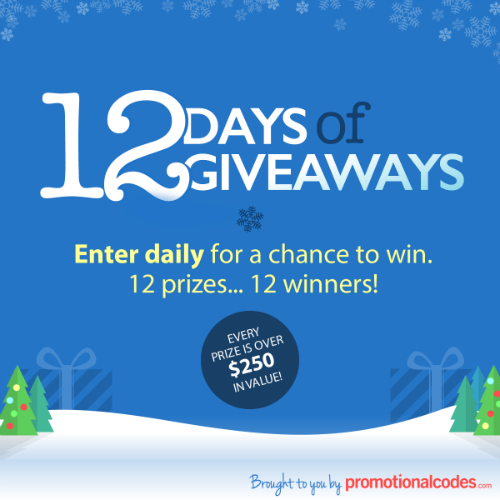 What do you need to know about the 12 days of Giveaways? To begin with they start today November 24th and they will end on December 5th. You can enter as often as you like (cool right).
Be sure and check your inboxes because the winners will be notified each day by email. You'll want to know if your that lucky winner!
In addition to the 12 Days of Giveaway contest there is also a smaller social media giveaway called Jingle-All-The GIVEAWAY. By going to the landing page and following PromotionalCodes.com on their social media channels you will be entered to win 10 additional prizes valued at $100+
So head on over to check out the 12 Days of Christmas Here!
Good Luck friends!
"This post was sponsored by PromotionalCodes.Com. Living at the Whiteheads zoo did receive compensation to post."