A very favorite comfort food of mine is potato soup. Potato Soup and hot bread is
food for the soul
or mine anyway. This soup is warm and hearty. It will stick to your bones and give you something to hang on to for a bit. When I am ill this is the food I am wanting. My favorite way to have it is in a warm bread bowl . Yum! My second favorite way is with big yeast rolls and butter. Yum Yum! This potato soup
recipe
is perfect to throw in the
slow cooker
and come home to after a long afternoon at work. Enjoy!
Slow Cooker Loaded Potato Soup Recipe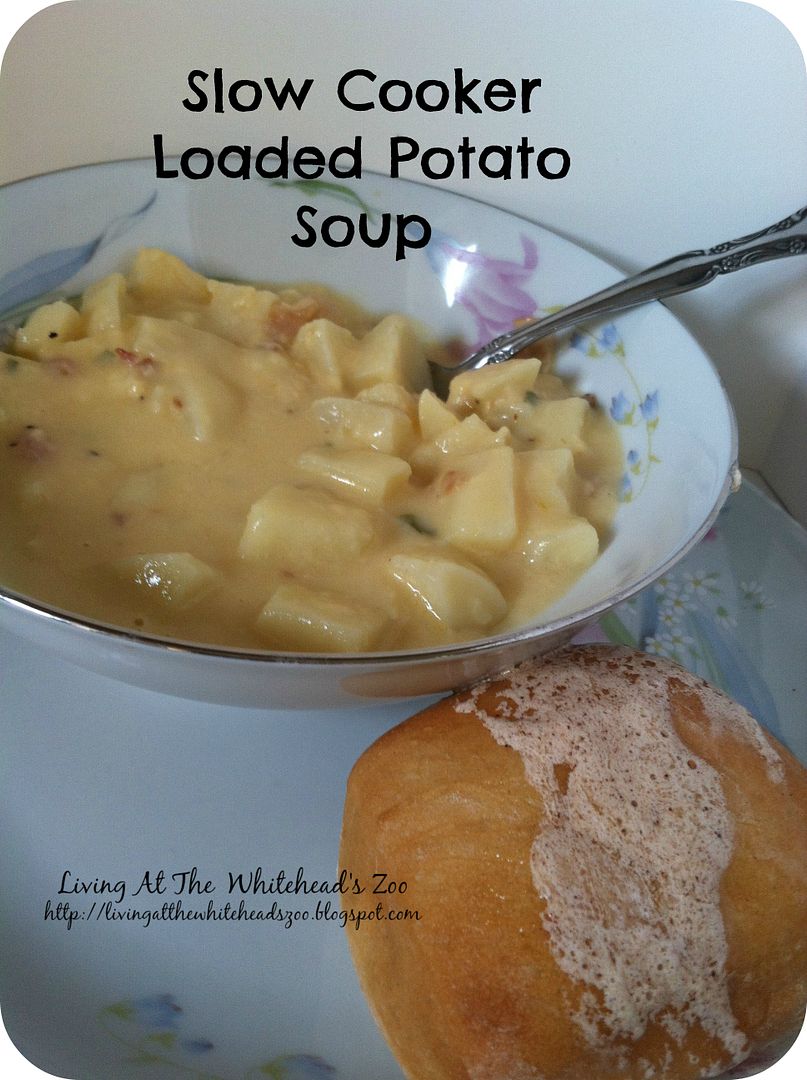 Loaded Potato Soup
Ingredients You Will Need:
4-5 slices of Bacon cooked and crumbled
2 Tbsp Flour
32 oz of reduced sodium chicken broth
8 peeled potatoes peeled and cubed
1/2 cup of cream
1/2 cup of milk
8 once package of cheddar cheese
Salt and black pepper
What to do:
Fry bacon and drain. Reserve a bit of the grease in pan and add your flour and then chicken stock stirring quickly. When sauce has thickened add it to your slow cooker. Add in potatoes next. Salt and pepper to taste. Cook on High for about 6 hours. Remove 3-4 cups of potatoes from slow cooker. Mash with milk , cream , cheese and bacon. Then add back to the slow cooker. Let cook for another hour or so.
Follow Amber Whitehead's board Soups, Chili and Stews on Pinterest.
Follow Amber Whitehead's board Crock Pot Cooking on Pinterest.