Once again it is time for the holidays. What are some holiday traditions your family has? Ever since I was a child we have gathered together with my extended family on Christmas Eve. When I was a little girl this took place at my Grannies. Some things have changed as time has passed by while others stay true. One thing
good food and company
is always a constant. Many Americans have the distinct memory of
Hickory Farms
at their Holiday Gatherings. Hickory Farms is very proud to be part of those nostalgic moments and continues to focus on and celebrate its long heritage of tradition and authentic family moments.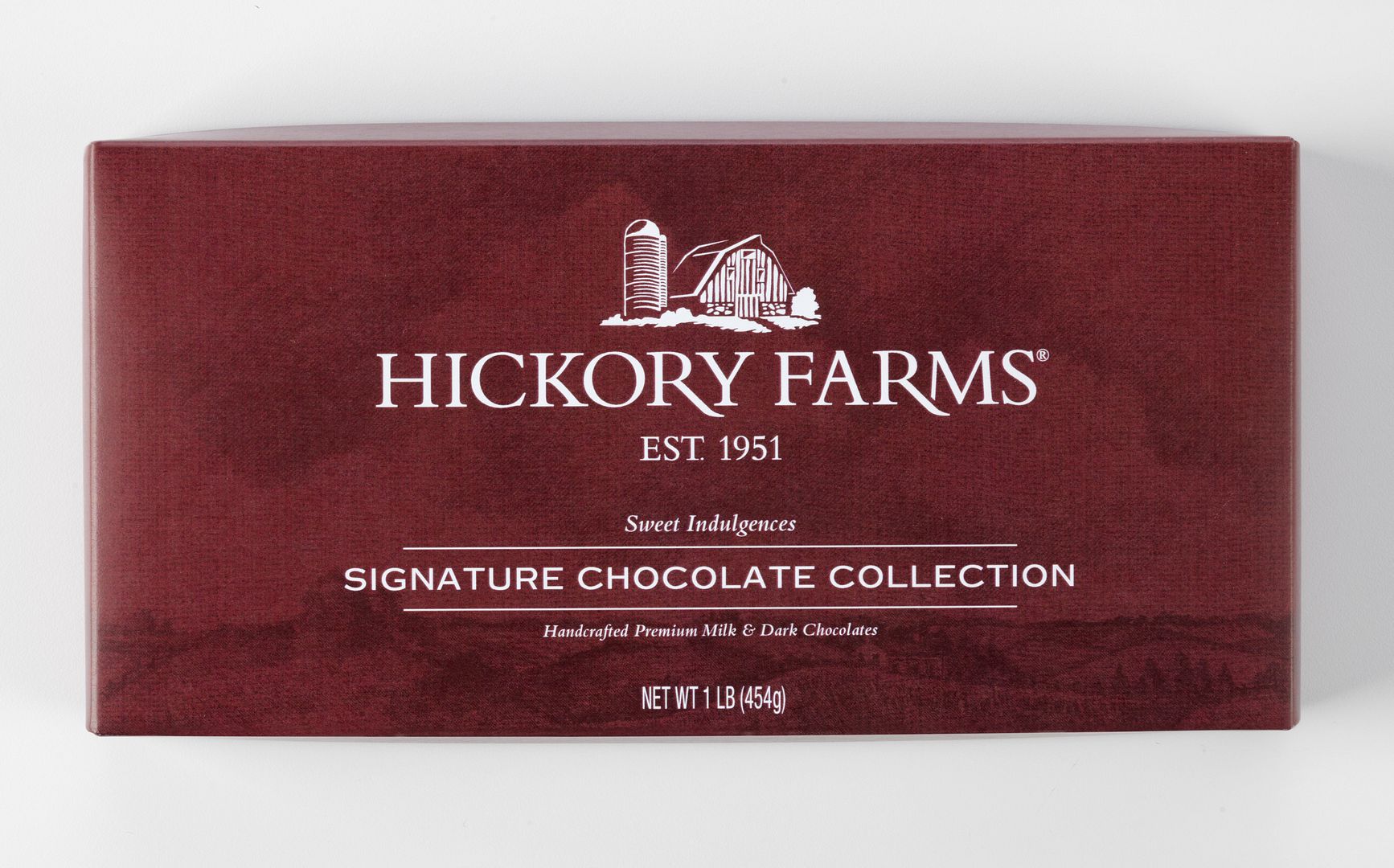 One of the things I like to do Christmas Eve is give my Mom a gift in appreciation of all of the hard work she is doing in the kitchen. Mom gets up at the crack of dawn and slaves away all day long to make sure everything is just perfect for our family. For more than
60 years
Hickory Farms gifts have been a classic tradition that brings family and friends together. I have to say I don't know what gets us together more quickly than food. What says thanks Mom more than a box of signature chocolates. I'm saying yum already. Thankfully I know
she'll share.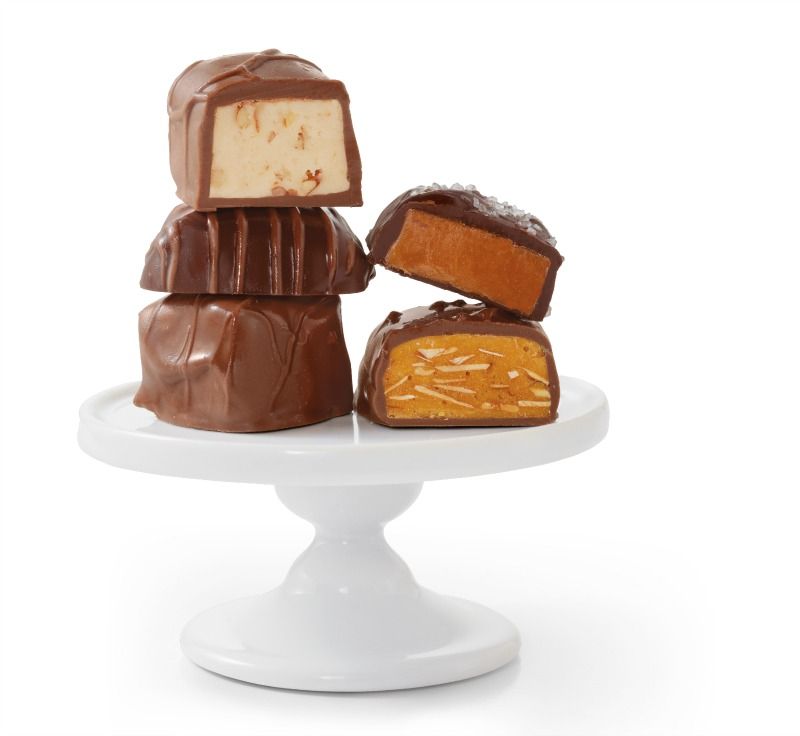 I think giving Mom a box of chocolates each year would be a great new tradition. I'm happy to say that Hickory Farms embraces families creating traditions and passing them down to new ones. I can't wait to see her face and discover her favorite flavor from the box. My favorite was the cashew milk chocolate caramel or the sea salt caramel. Its a tie because I surely do love sea salt and caramel together. Oh boy!
Which chocolate would you choose?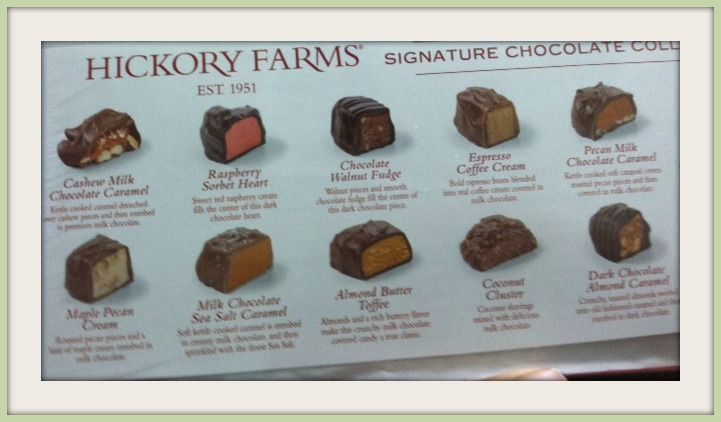 BUY:
You can find Hickory Farms Signature Chocolates at
HickoryFarms.com
and over 600 Holiday Market Stores and Kiosks across North America. As well as select retailers.
Win:
1 of you will receive the same box of chocolates that I sampled . (the one above) Fill out the easy entry form below for your chance to Win it. (US only please)
a Rafflecopter giveaway
Disclaimer:
Compensation and products for review were provided by Hickory Farms via MomTrends. I received a free sample of the product for the purpose of this review and to facilitate a giveaway. The opinions expressed herein are those of the author and are not indicative of the opinions of Hickory Farms.