" I received the products below in exchange for an honest review. No other compensation was received. "
I've seen the Schwan's man drive past and thought to myself I wonder if it is any good? Then lucky me (seriously) I got to test out the
Schwan's home delivery service
. The hardest part of the process was deciding what
frozen foods
I wanted delivered. Schwan's has over 350 family favorites. They even had items for special diets such as gluten free.
The ordering process was so
simple
. I placed my order
online
. You can also use the simple
Schwan's App
right from your mobile device. Just place the items in your cart, put in a promo or coupon code if you have one and then choose whether to pay online or at your home. I really like that I have the option to pay at my door. Once you have placed your order it will give you a choice of delivery times. I chose 5=7 pm on a Monday which really worked awesome for my weeks schedule. I have to say when 5pm rolled by and no Schwan's man I was getting antsy .
Then at 6 ..... here he came. Now we had a ton and I do mean a ton of rain that week. So he had to park at the end of my long driveway to keep getting stuck. I was really pleased that he did do that though and kept from putting ruts all in my driveway. (thank you Schwan's driver)
What did we try? I ordered the :
What did I think? Everything we tried was very good. The krunchie potatoes are cooked in the oven and really got krunchie and had a great taste. I'll be ordering them again. The apple cinnamon bites are a new breakfast favorite. They also come in blueberry so I'm going to give them a try to. The fried rice was very good and there was plenty of it. I haven't tried the soup yet but if what we've tried so far is any indication I am thinking it will be good.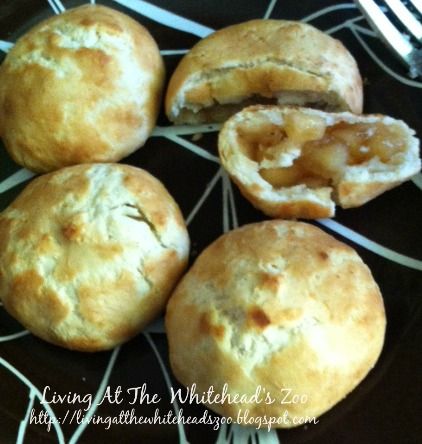 Will I use Schwan's home service again?
You bet I'm placing my next order today in fact. It is so super convenient. The food quality was as good and in some cases better than what I purchase at the local grocery. There are a few items I would like to try that I just feel are to pricey for my budget . However, there are a few that aren't like the ice cream that I can't wait to try. One of my neighbors and my driver spoke very highly of the ice cream. The problem is which flavor to choose first. Yum.
Connect with Schwans:
Facebook
/
Twitter
/
Pinterest
What do you think? Have you ever used Schwan's Home Delivery Service or another home foods service? Tell us about it.
Check out our Fall specials at
www.

schwans

.com
$5 off $25 Order – Code: JULIEN2
$10 off $50 Order – Code: JULIEN2
$15 off $75 Order – Code: JULIEN15