One of our all time favorite kids movies this past year was Mr.Peabody & Sherman. It's cute as can be filled with adventure and quirky twists on history. If you haven't seen it yet we give it a thumbs up and if you have we still give it a thumbs up.

If you missed it the other day we shared some fun
Mr.Peabody and Sherman Math Printables.
I don't know about your kids but mine can always use a little extra practice specially when it is fun to do. Today we have 3 new Mr.Peabody and Sherman printable activities and a DVD giveaway! Good Luck and Enjoy!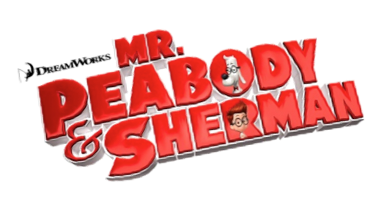 Synopsis
The Comedy-Adventure Arrives on Digital HD on September 23
and 3D Blu-ray™, Blu-ray™ and DVD on October 14
LOS ANGELES, CA – Unleash the fun at home with the hilarious comedy-adventure, DreamWorks Animation's MR. PEABODY & SHERMAN! Mr. Peabody (Ty Burrell) is an inventor, scientist and genius who just happens to be a dog. With his son Sherman, he will embark on the most extraordinary adventure imaginable as they race against time to repair history and save the future. "Heartfelt and snappy" (Jessica Herndon,
Associated Press
), MR. PEABODY & SHERMAN has been hailed by critics as "a great adventure for the entire family" (Mike Wilbur, NBC Newschannel), receiving outstanding audience reaction and a coveted "A" CinemaScore®.
Directed by Rob Minkoff (THE LION KING, STUART LITTLE) and from the team behind family favorite franchises THE CROODS and HOW TO TRAIN YOUR DRAGON, MR. PEABODY & SHERMAN is "fun" and "fast moving" (A.O. Scott, The New York Times) and features hilarious performances from an incredible voice cast of popular stars including Ty Burrell, Ariel Winter, Stephen Colbert, Leslie Mann, Max Charles, Patrick Warburton and Allison Janney.
MR. PEABODY AND SHERMAN is based upon the beloved characters that first appeared in in the late 1950s and early 1960s animated television series "Rocky and His Friends" and "The Bullwinkle Show," produced by Jay Ward.
Sit back and go WABAC to experience the ultimate joy ride and loads of laughs when
MR. PEABODY & SHERMAN
arrives on Digital HD on September 23 and on Blu-ray 3D
™
, Blu-ray
™
and DVD on October 14. Jay Ward fans will want to get the 3D Blu-ray™ release which has everything for enthusiasts to celebrate the Jay Ward legacy including a 5-minute All New Rocky & Bullwinkle short and several original TV episodes.
We have some more fun Mr.Peabody & Sherman Activity Sheets for you today. The kids are going to love them. Just print them out and get busy!
WIN :
1 reader will receive a copy of Mr.Peabody & Sherman on Bluray DVD. (US only) just fill out the easy entry form below for a chance.
a Rafflecopter giveaway
"As a Fox Home Entertainment Insider I received a complimentary Mr.Peabody & Sherman DVD for review. No other compensation was received. All opinions shared are my own."