Are you ready to party? If you missed the announcement How to Train your Dragons 2 is now available on Digital HD. To celebrate the release of our favorite dragons Fox Home Entertainment Insiders and DreamWorks Annimation are hosting the Ultimate Dragon Rider Party on Twitter.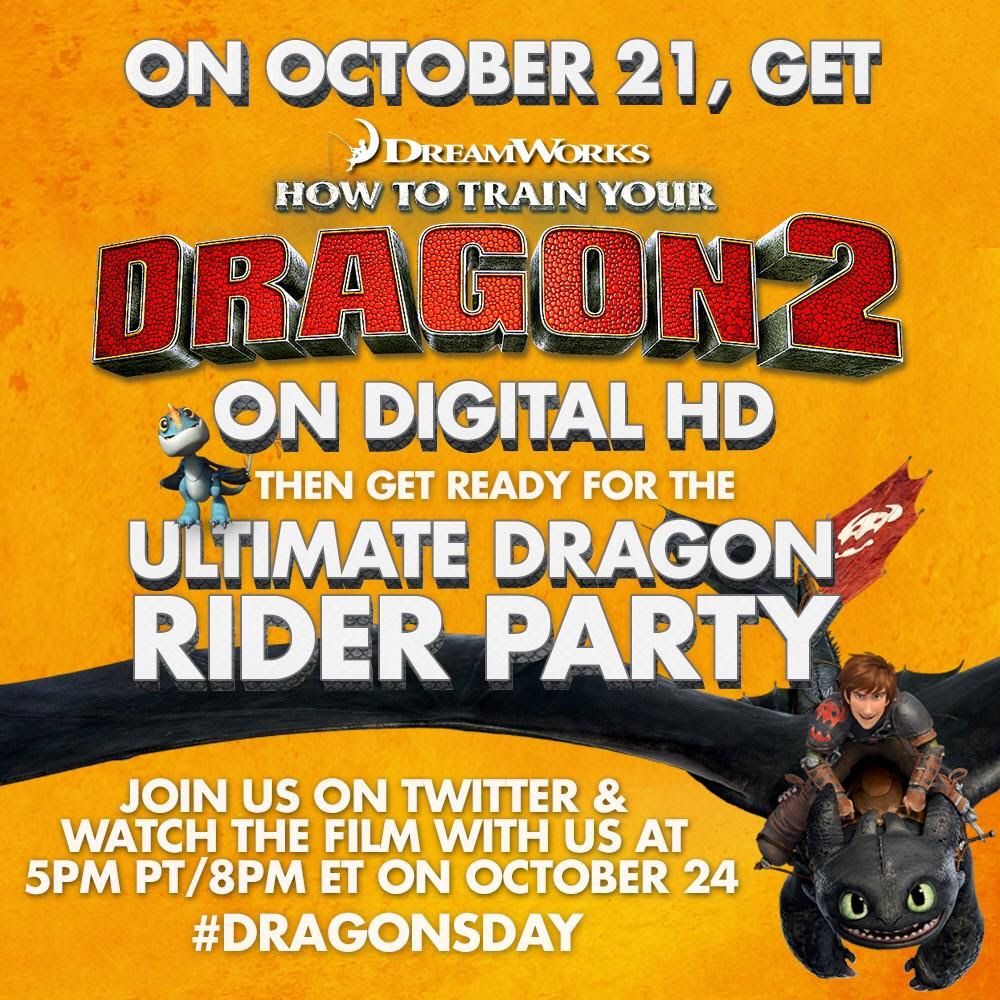 #DragonsDay Twitter Party
Join us on Twitter at 5PM PT / 8PM ET Today October 24th #DragonsDay
Help us spread the word. Please RT.
Join Us for #DragonsDay twitter party @DWAnimation 5PM PST / 8PM EST 10/24 @FHEInsiders #DragonsInsiders #HTTYD2 pic.twitter.com/uXPoBW97bn
— Whitehead's Zoo (@aawhitehead) October 24, 2014
"As a Fox Home Entertainment Insider I get to share cool stuff with you guys and on occasion receive complimentary products for reviewing purposes. I will receive How to Train Your Dragons 2 on DVD no other compensation will be received. Thanks friends. "