Well I've been missing in action this last week or two. At least I feel that way. I've been under the weather and I just don't feel like doing to much . My guy begins
kindergarten
this week. I find myself saying over and over where has the time gone? Hopefully, things go well because he keeps telling me he is
not
going to school . Uh Oh ! Not sure what the big No is for him he has been in preschool and even went to summer school to keep him in the routine which he loved. He is quite firm that he is not going back. Say a little prayer for us that his first week goes okay and he decides he
likes
it.
It has been rainy here and when it is not pouring rain it is steamy hot. Like I said I've been under the weather so we have been inside quite a bit this past week. We decided to make a sail boat from a soda bottle. C. loves boats so this was an activity right up his alley.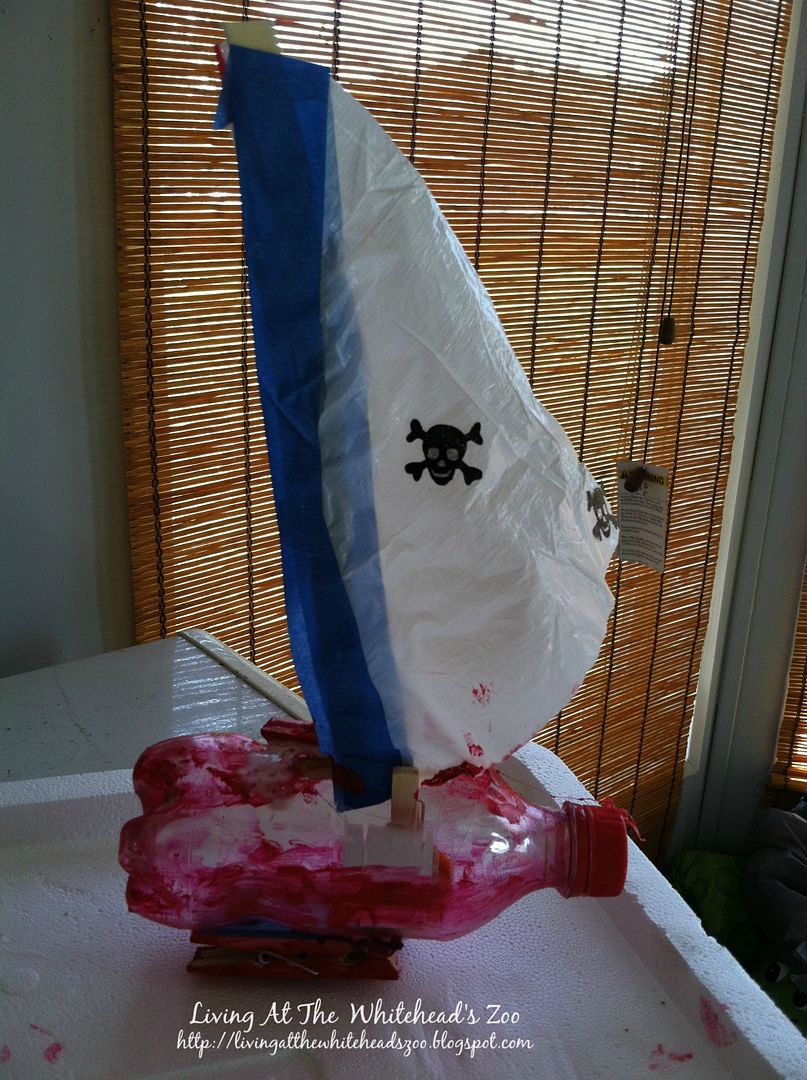 Soda Bottle Sailboat Craft
1 small soda bottle
Garbage bag
Duct Tape
Paint
4 clothes pins
Glue
straw
red paint & paint brush
stickers
Allow child to paint the bottle. Cut triangle sail from garbage bag. Duct tape edges to seal it and glue to side of a straw. Cut small area into soda bottle. Glue a clothes pin into the bottom of the bottle. Put your straw into the grasp of this clothes pin. Glue remaining clothes pins along the bottom of the bottle to stand your boat up. Allow child to add stickers to your sail. We used pirate stickers.
Soda Bottles are one of our favorite craft mediums. You might like some of our other bottle projects. Like these:
Follow Amber Whitehead's board Soda Bottle Crafts on Pinterest.