What do you look for in a playground? One of my favorite parts of Tuesdays Travels is finding and sharing new playgrounds we have spent some time exploring. This week I'm talking about
Pirate Playground in Fernandina Beach , Florida.
I honestly loved this playground so much it is hard to know where to begin. Pirate Playground just opened May 2014 and it not your run of the mill playground. This playground was designed with special needs and sensory disorders in mind. Everything is accessible for children with physical disabilities.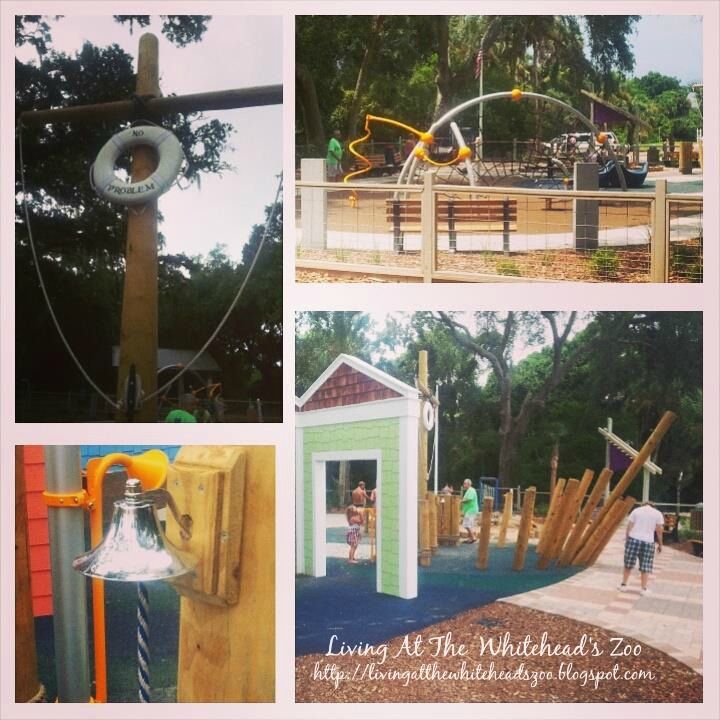 Accessible to children with physical disabilities, lots of sensory play structures "Pirate Playground"
Location:
The park is located between the Atlantic Recreation Center and the Egan's Park Greenway. (2500 Atlantic Avenue, Fernandina Beach, Amelia Island Florida)
Sharing some of the area's special history and ambiance the park is a nautical theme hence the name Pirate Playground. The park is completely fenced in and small enough you can sit anywhere through out and observe your children playing without any problem. It is also nicely shaded (thank you park designers.) There are also easily accessible bathrooms. These are just the necessities. There are so many fun things at this park. A merry go round that even Mom can get on, comfy swings with backs on them , a cool climbing web, a musical instruments section, a pretend section with little buildings/shops and even a pirate ship.
Our favorite the sand water sensory area.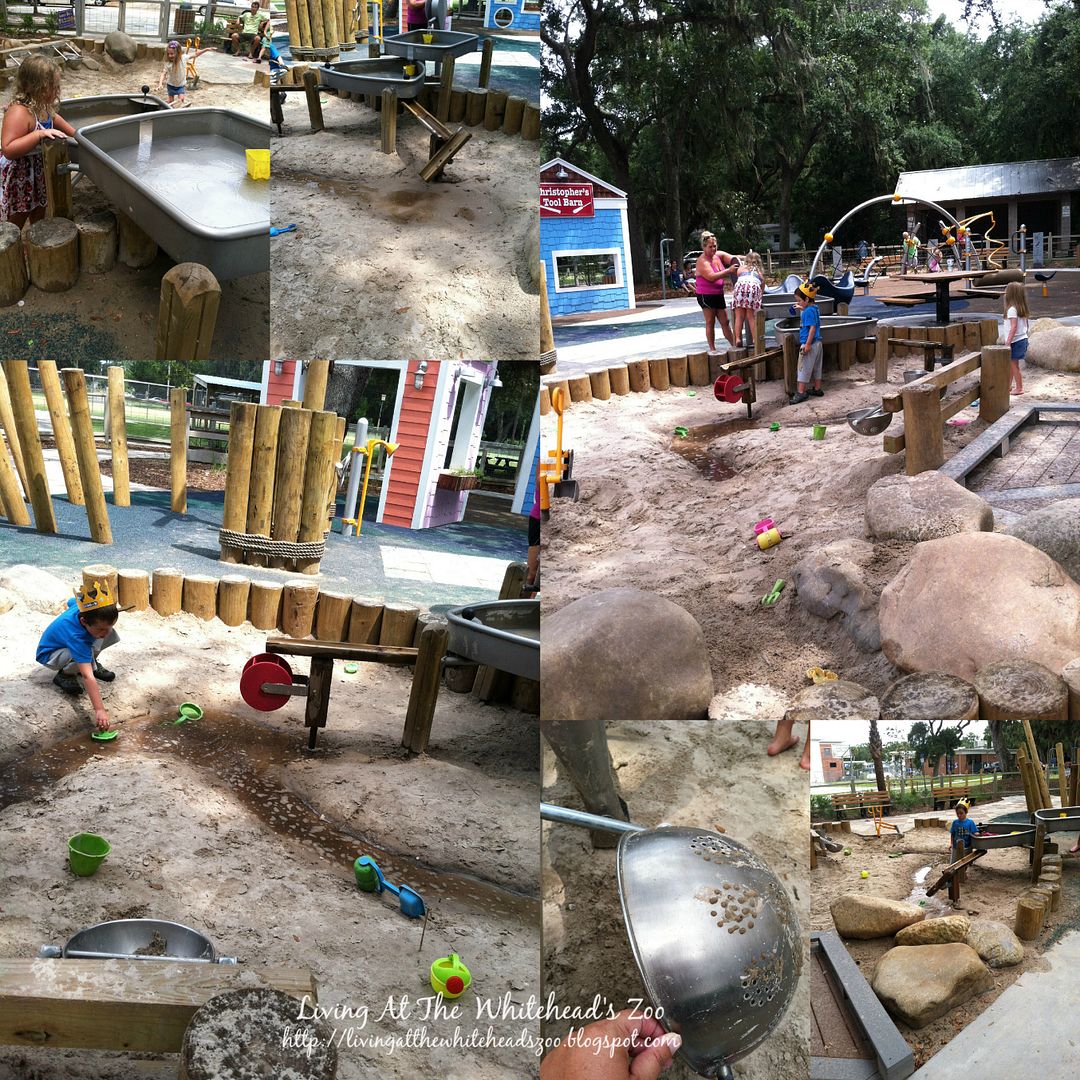 Sand and Water Area of Pirate Playground is our favorite
The sand area has colanders hanging up on a bar for sifting. I thought this was a great addition the kids all seemed to really like them and how easy would that be to add to your own sand area at home.
Just a jog across the parking lot and you will find a huge pool and also a kids splash pool area.
Admission
into this part of the park is
$5
. There is also an ice cream concession area where you will find cool treats ranging in price from around
.50 to $2. each.
Right outside of this area to the right is also another large playground area (also fenced but separate from the Project Pirate area) .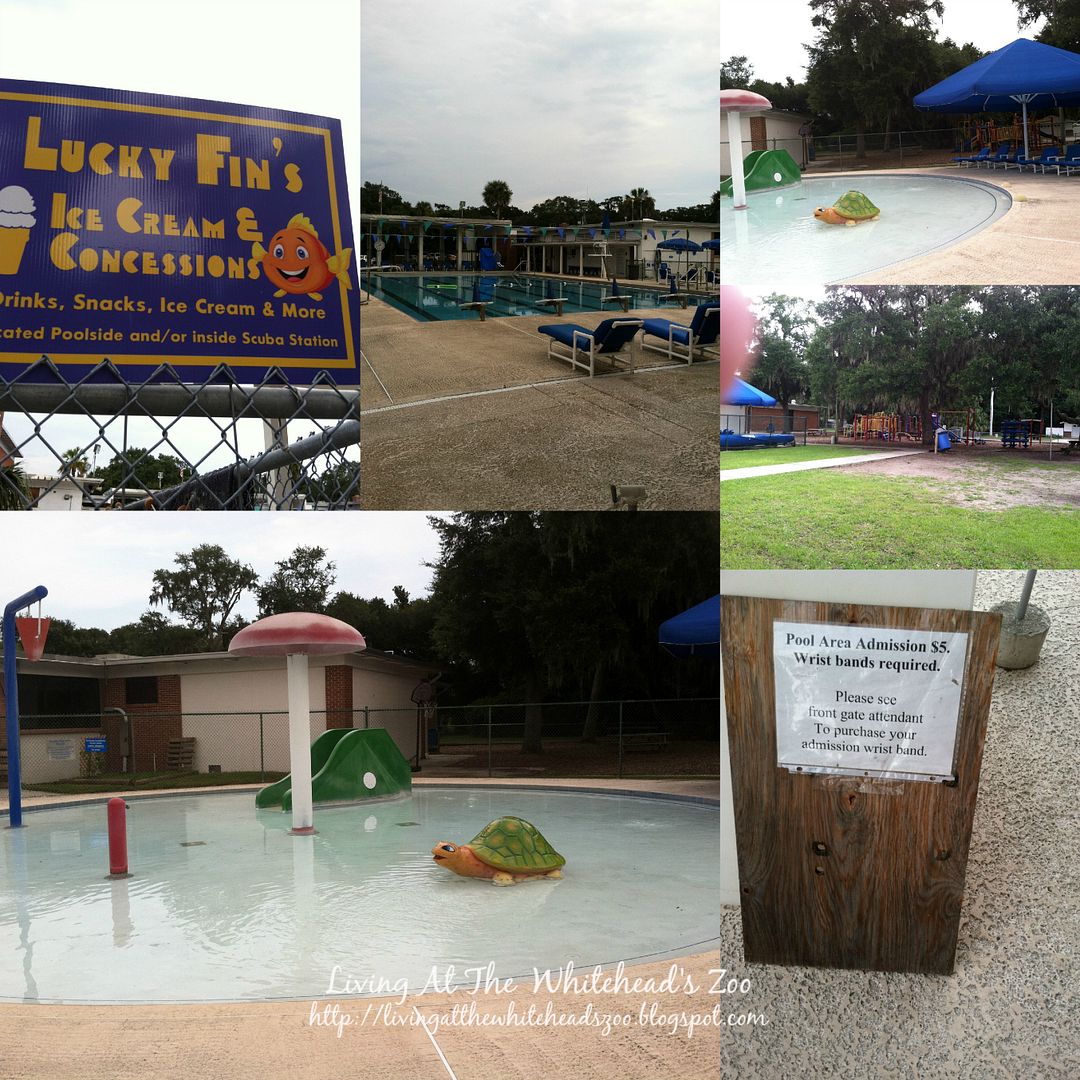 Swimming area /$5 Admission
In July 2014 Texas Road House made a large donation of over $22,000 to Pirate Playground. Enabling them to soon add the Sway fun accessible glider.
Thank you Texas Road House that is super super AWESOME!!