"
Living at the Whiteheads Zoo received a family pack of tickets in exchange for an honest review of Putting Edge Glow In the Dark Mini Golf. All opinions shared below are based on our own glow in the dark golfing experiences. "

Looking for something a little bit different perhaps an inside activity to do with the kids? We recently visited
Putting Edge in Orlando, Florida
. Putting Edge is a glow in the dark mini golf course and is completely indoors. As a true Florida girl and many trips to Orlando as a tourist I have to say that having somewhere fun to escape the heat is great. The day we visited it was pouring rain outside, so it was the perfect fix for our trip.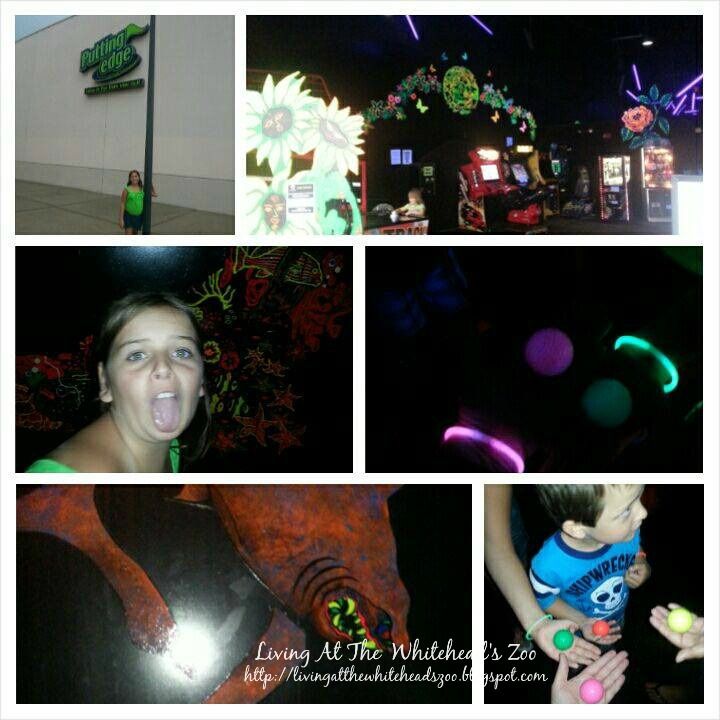 Having fun at Putting Edge in Orlando Florida!
What did we think of it all?
Personally I thought it was AWESOME. I loved the vibrant colors, the music and the fact that Putting Edge is completely indoors. Making our rainy afternoon not so bad. Miss E is 10 years old and she was into it. C. is 5 and he loved the golfing and the fun designs he is all about shipwrecks , pirates and knights so the glow in the dark art was right up his alley. The only negative for him was the music . He has some trouble with loud noises and it was a little bit loud for his senses. It was definitely manageable for him and he was able to enjoy the course. There were a few areas louder than others and we just moved on if necessary. It definitely did not bother him, because the next weekend he was asking to go back and still sharing his experience with our family and friends. I'd say that means it was a hit.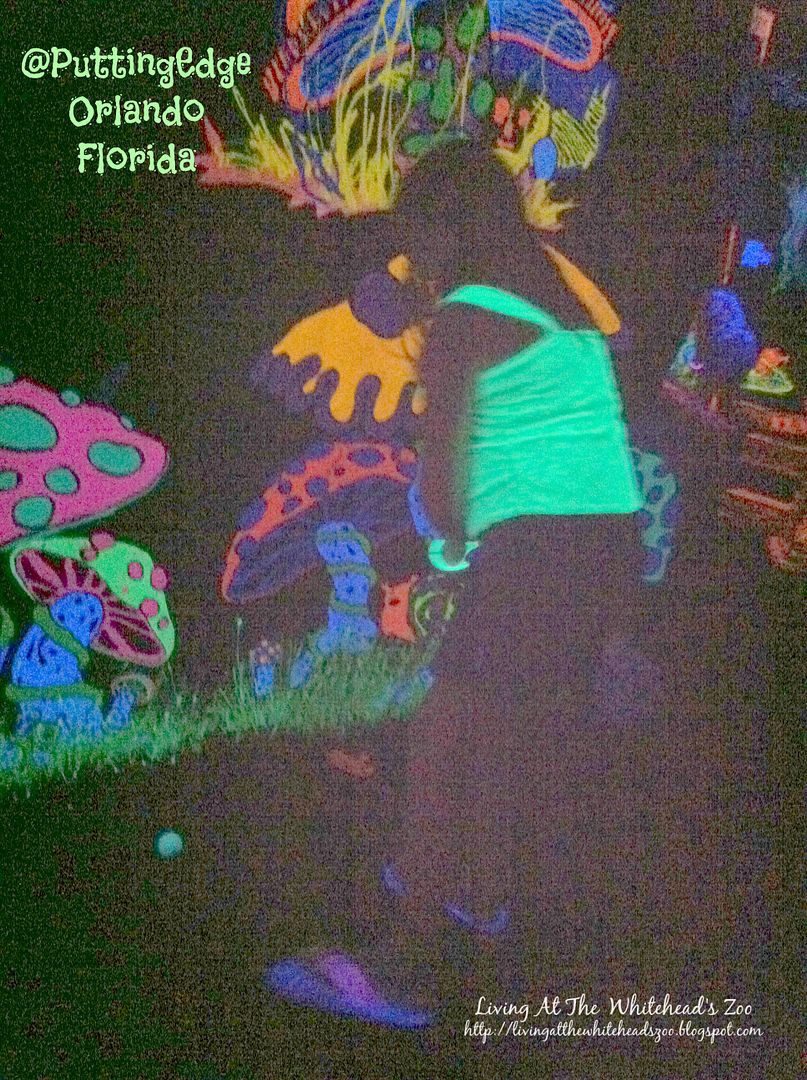 We enjoyed the 18 hole course
The course is
18 holes.
It got a little bit crowded at times . There was a large party right ahead of us and sometimes we were waiting for them to finish. The course is not a difficult one . The kids were able to do each hole without any problem. If you are there to "play golf" and wanting a harder experience each hole also has a a challenge option posted to make it a little more difficult.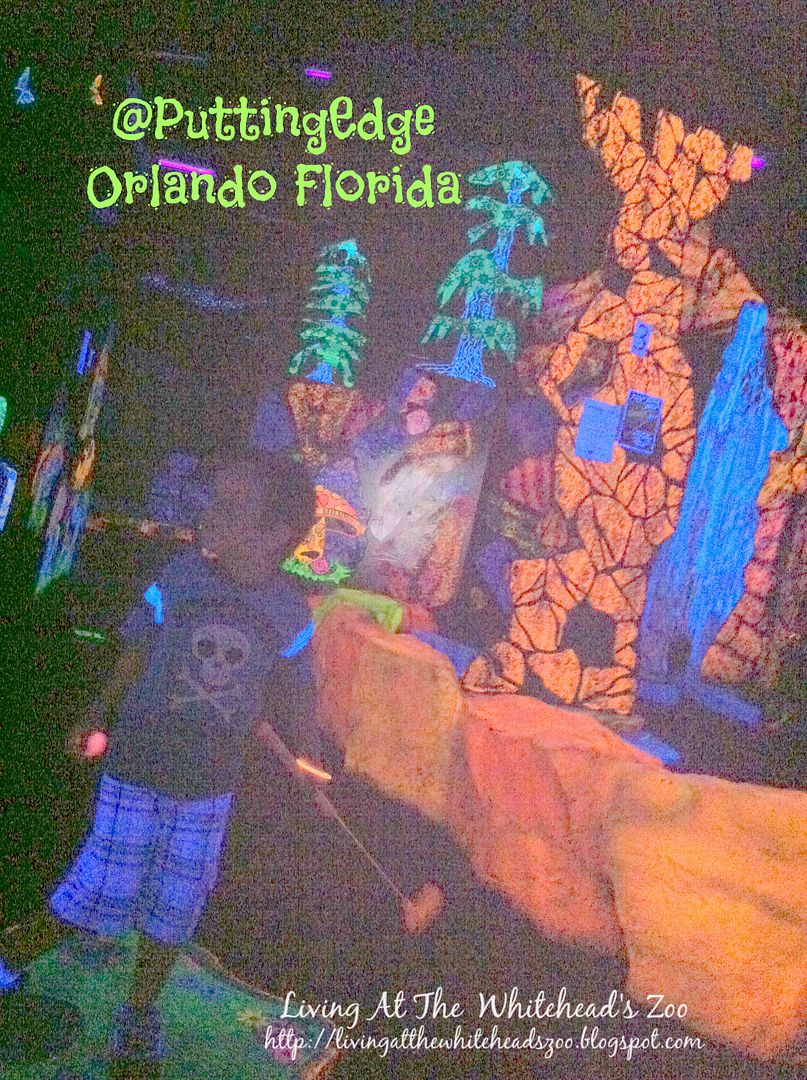 He had a great time at Putting Edge. He talked about it for days.
Admission is $10.50 for ages 13 years to adult and $8.50 for children 12 and under. Group rates are available if you have a large party. There were only four of us so that was not necessary. Hours vary so be sure and visit the website or call before your visit to double check on times and even put yourself down for a tee time. When you finish the 18 holes there are a couple of arcade styles games and an air hockey table you can spend some time on. Or cool off with one of the tasty Icee's. If you have a Putting Edge near by and are looking for places to hold your child's Birthday Party you should take a look at the party packages. There are a couple of options and Miss E. says it would be a cool place to have one. The party includes both pizza and glow in the dark golf I'm thinking the kids will be happy campers after . Party packages begin at around $9.95 per child.
We all had a great time at Putting Edge. Would we go back? You bet! Thinking about visiting? We have a special for our readers:
Get $2.00 off of your next visit print this coupon. Coupon expires 12/31/14. Booking a Birthday Party save $20.00 with this printable coupon. expires 12/31/14.