"As a Fox Home Entertainment Insider I receive promotional items and movies for review. I received the
Rio2 lunchbox
complimentary as a part of the Rio2Insiders blogger program. All opinions shared here are 100% my own. Thank you!"
Thinking about back to school means a lot of different things for this family. The beginning of college adventures, the beginning of kindergarten, high school , back to school shopping and of course sadly the end of our summer. When school kicks in all of our schedules will change this school year. My little one will be going to school for a full day for the first time. With longer school and work days on top of our afternoon Doctor appointments and extracurricular activities there will not be a lot of free time in our afternoons. This is why these last weeks of summer I'm doing everything I can to make the little moments last. We're treasuring our late nights and long days of free time.
My little mans schedule was not all free this summer. In fact he has been quite the busy fellow. He has therapy 3 afternoons a week and he attended the extended school year program. At first, I was really sad that he would miss out on the full experience of summer this year. Transition is really hard on him, and schedules important though so we felt like keeping him in a routine of learning and going to school was extremely important. The summer program ended up being a very wonderful experience he has learned so much and LOVED his new teacher. We have stayed in a routine and it runs straight into the new school year. I think it has kept him right on track and helped us become more ready for what I hope will be a successful school year.
This morning he headed to school with his new
RIO2 lunch box
. He was all smiles walking to class and going inside.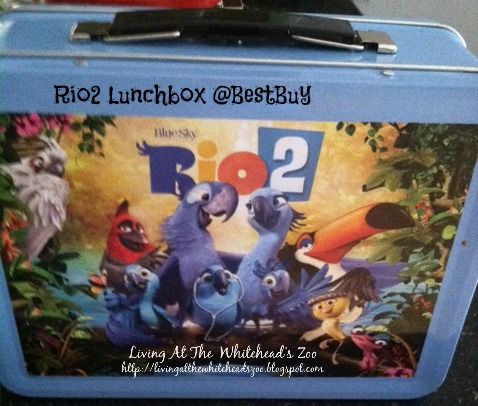 The
Rio2 luncbox
is a limited edition and is available at
Best Buy
as an
exclusive back to school
item.
I love that he got a new lunchbox he loves. I think lunchboxes are important for back to school. They are a way for your children to display some character and personality. These days so many things they can't have. Our kindergarten supply list this year even specified plain pencils no characters on them.
Here he is walking to class with his new lunchbox this morning =) He was so excited about showing "everyone". He told me as we walked
"Everyone's going to love it mom."
My heart just smiled.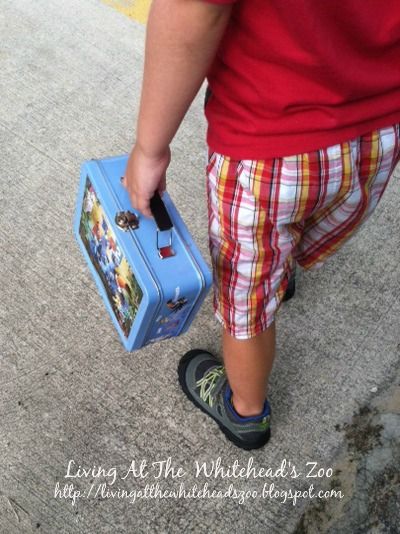 Here we go putting it into his cubby and off to a great school morning. When I picked him up he said "YEP Everyone did Love it ." So happy that Best Buy, and Rio 2 could help my guy have a great school day.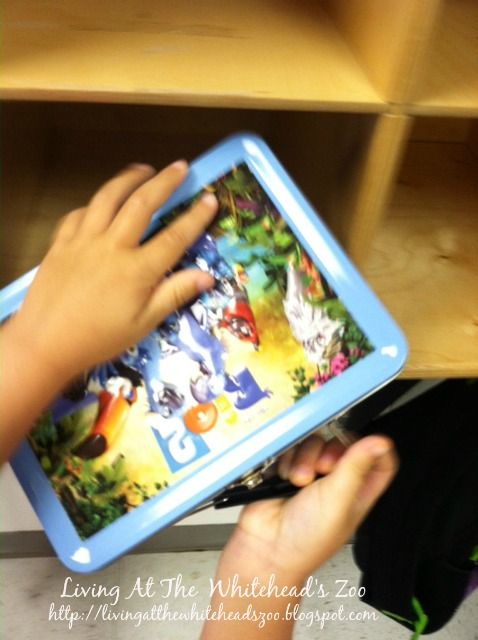 What back to school tips do you have to share with us?