We recently had the opportunity to dine at
Stevi B's Pizza Buffet
. Stevi B's is a family restaurant with a little more to offer. Stevi B's prides themselves in using fresh ingredients and having original recipes and foods on their buffet. It is true Stevie B's has your normal ever day pizzas like pepperoni and cheese, but they also feature the different like mac and cheese or baked potato.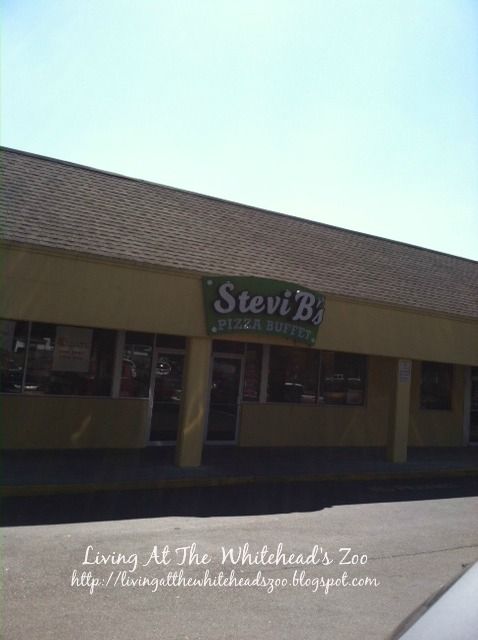 I loved trying the many different pizzas. When have you ever had a mac and cheese pizza. There are tons of different pizzas to choose from, pasta, salad and dessert pizza on the buffet. Even C. ate 2 pieces which is huge for that kiddo.
After we ate until our bellies were full it was time to check out the arcade room. We got a few tokens with our meal and then bought several more. We were a little bit disappointed because several of the games were not in working order on our visit. I was told by staff that this is not the normal and they'd have things running smooth again in a day or two. (good to know) Overall it was really great for my son who gets overwhelmed in really large places . He had a good time running from game to game and playing .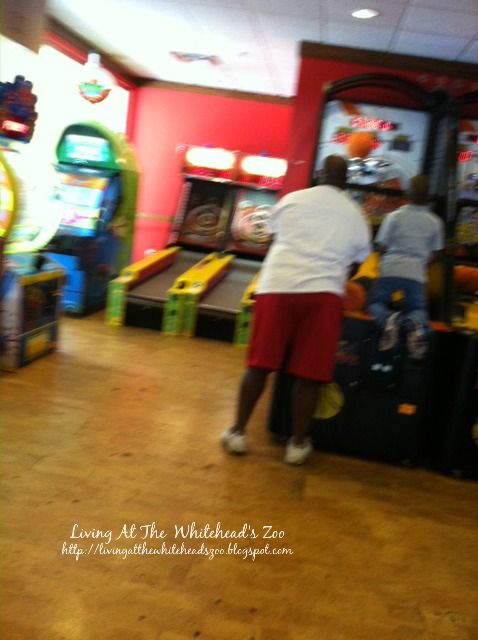 After some time playing games you can cash out your tickets for a prize . I think my son loved the thing that sucks up the tickets we call it a ticket muncher more than the actual prize. Stevi B's had a fun family friendly atmosphere . We will definitely pay them another visit when in Gainesville.