My Mama has always been a fan of pecan pie. Growing up I thought it was the most awful thing ever. Ugh Pecan pie I would say. Isn't it funny how time changes things. Now as an adult Mama's Pecan Pie is one of my favorites. Now this recipe is not my personal creation. It can actually be found on the back of the Karo syrup bottle. If you have that handy you don't need me at all . I'm here to tell you this recipe is tried and tested many times by my family and it is a keeper. If you are a fan of
Pecan pie
you'll want to have a piece with a cup of coffee or milk. It's a treat!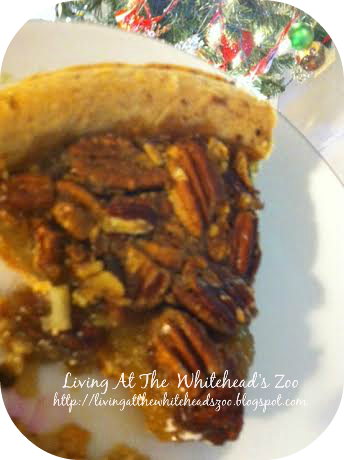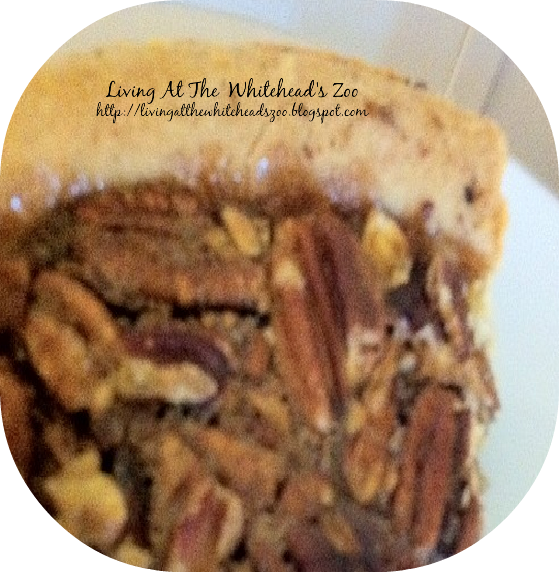 Pecan Pie Recipe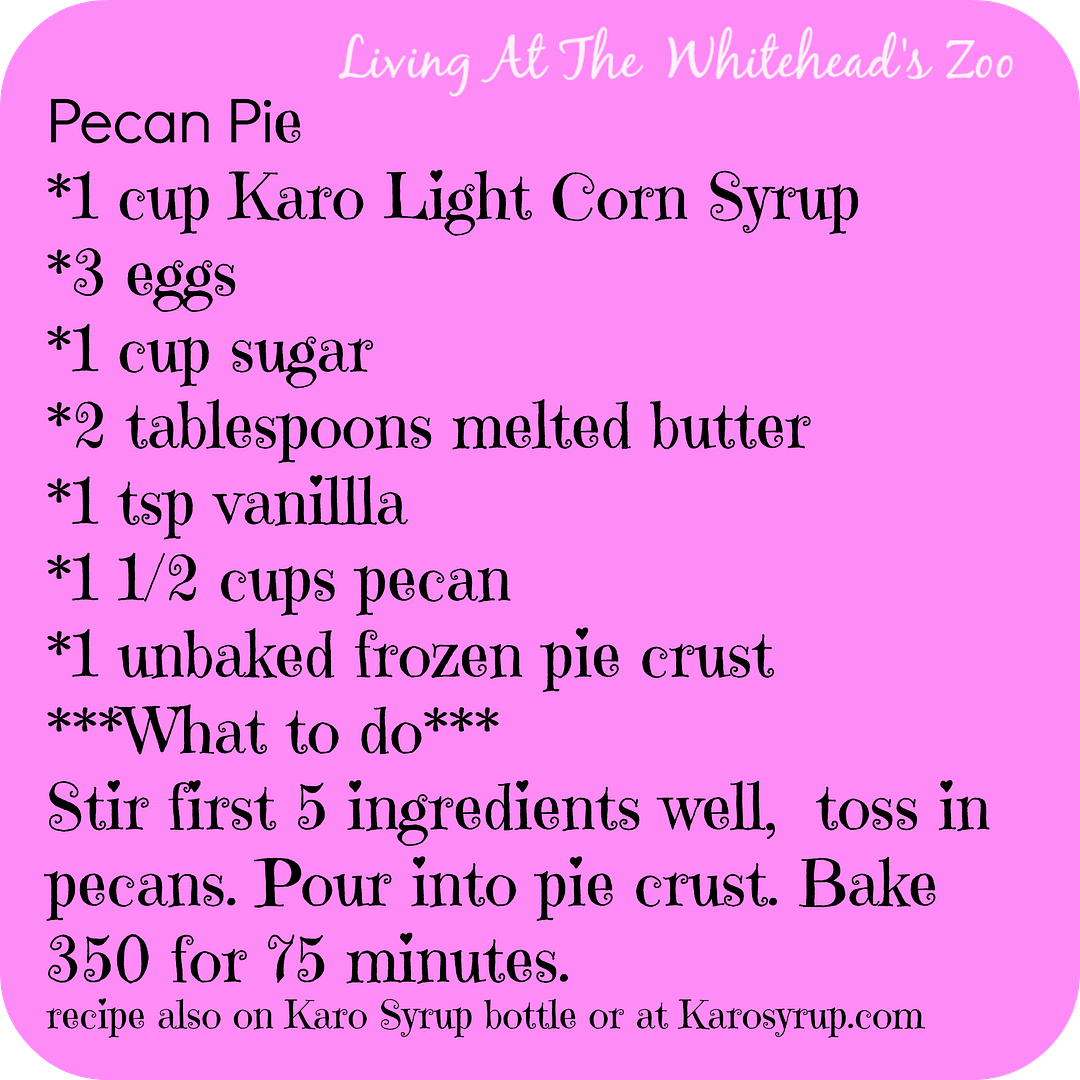 Make a pot of coffee and invite a friend over. It's a real treat and when you are through enjoying the goodness you can have some great conversation to. Wonder what other foods I'll decide I like when I'm older.
What about you is there a food you just hated as a child and love now?
You might like some of our other recipes to.
recipes page
for a look at what we've been cooking.