Seattle's Best Coffee is a favorite of this Mama . Seattle's Best sent me a surprise the other day that included some coupons to try their new
Frozen Coffee Blends
. I happened to be visiting a friend that week and we headed to Publix to see if we could find them. They had them
2 for $5
Yea Publix. Even though I had coupons I love the fact that Publix already had them at a good price. I picked up the
caramel and the vanilla bags
for myself (my favorites) and my friend picked out the caramel for her also. There are a variety of flavors including
mocha
. We found them in the freezer section of Publix over by the frozen juices.
These frozen coffee blends are so so easy to whip up. You just add the frozen contents to your blender with 1 cup of milk and blend. That is it friends. OH my gosh this is my newest
favorite thing
. They are
AWESOME
!! Why go out and by an expensive frozen coffee drink when you can mix it up right at home now in seconds and it is so good.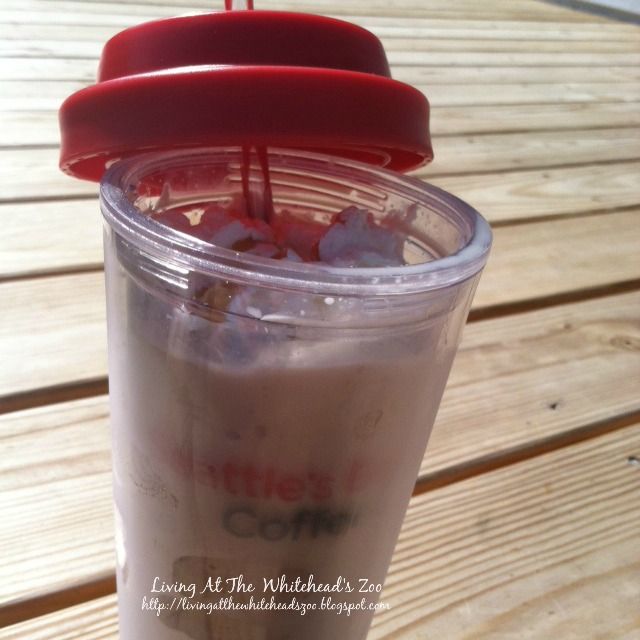 Not only did Seattle Best make my day by sharing their new frozen coffee blend but they knew the way to my heart with a cool cup. That's right a great cup or a great pair of flip flops totally wins this girl over. A good cup goes with me every where and I am loving my new Seattle's Best cup. Even better that is has a frozen treat in it.
If you'd like to try Seattle's Best Frozen Coffee Blends or you already Love them like me then
Grab yourself

a coupon for $1 off Frozen Coffee Blends on

Facebook.
"
I'm participating in a Seattle's Best Coffee® blogger campaign and received compensation as part of the program."