I'm participating in a Seattle's Best Coffee® blogger campaign and received compensation as part of the program.
Don't you just love that smooth taste you get with a good cup of coffee? I definitely do but as the temperatures continue to rise (it is
HOT
already) I want a hot cup of coffee less and less. Then I discovered the luxury of iced coffee. Iced Coffee made from Seattle's Best House Blend is definitely luxurious. It has that smoothness I mentioned and a rich bold flavor like you'll get no where else. It just slides down your throat and you thinking "
mmm delicious
." Seattle's Best House Blend is made from Latin American arabica beans which help give it that rich smooth taste.
Seattle's Best shared a new
recipe for Iced Coffee
with me to try . I headed to Publix to make sure I had everything on the list to make it and a few grocery items also. I love to shop at Publix I have always been met with great customer service , and the stores are always clean and well stocked. We don't have one locally so I always consider it a treat when I do stop in to do my shopping. I found the
Seattle's Best Coffee® House Blend which I was looking for at Publix for just $4.99 a pack. So, it was a successful shopping trip.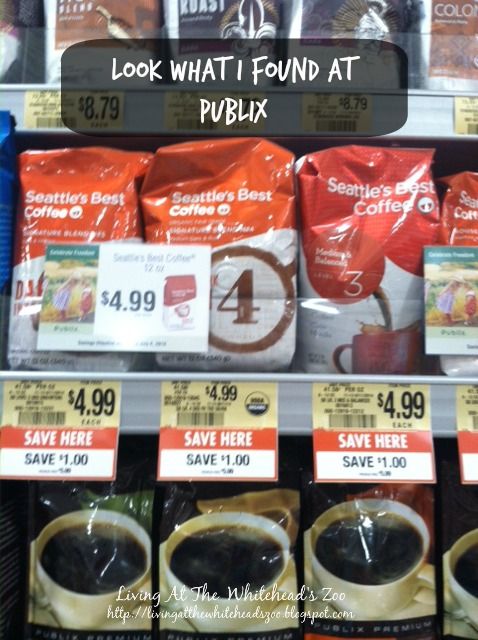 Just a shopping tidbit for you ...
o
From

6/14/14 to 7/4/14

, House Blend is on special at Publix: Roast and Ground House Blend packaged coffee is just $4.99, and House Blend K-cup® Packs are $5.99.
Now I like my coffee sweet. I always add cream and sugar and I like the flavored creamers. My personal favorites are the ones with caramel or vanilla added to them. I doctored the Iced Coffee Recipe from Seattle's Best and Publix up and came up with my Caramel Iced Coffee Surprise and it is wonderful. Definitely a favorite drink of mine this summer.
Caramel Surprise Iced Coffee Recipe
1. Make a batch of this Seattle's Best Iced Coffee (
Recipe
)

Now that you've made your Iced coffee you could add 1 part coffee and 2 parts water add ice and be good to go. Depending on your preferences. Or Continue on to Make our Caramel Surprise.
2. Get out your blender.
3. Add 1/4 cup of your Seattle's Best Iced Coffee into your blender
4. Add 1/2 cups of water blender
5. Add in 1/4 cups of coffee creamer with caramel in it. I used International Delight Vanilla Caramel. (found by the milk in the grocery store)
6. Add 1-2 cups of ice cubes .
7. 1- 2 tablespoons of caramel sundae sauce (like you put on ice cream)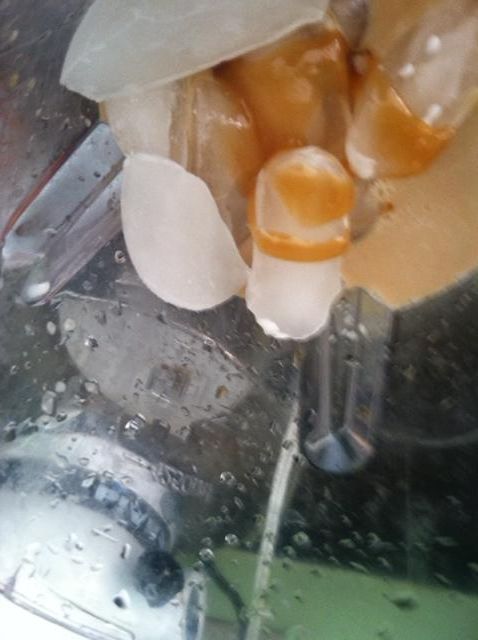 8. Now it is ready to blend up. Don't forget to put your lid on the blender first.
9. Blend for a few seconds until your ice is crunched up well.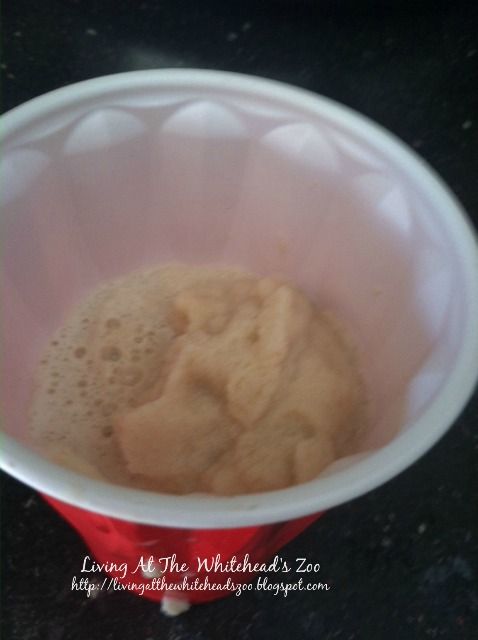 If you would like you can drink it just like this and it is so very good. I continue to Doctor it up a bit.
10. Top it off with a squirt or two of whip cream and caramel sundae syrup.
Lastly, I add a bendy straw but for some reason I didn't snag a photo of that one. I must have been drinking my Iced Coffee by then. This is one of my favorite hot day treats.
Cooks Tip:
You will have plenty of coffee left over from the first part of the recipe. You can refrigerate it and it make more through out the week. You can also pour it into iced trays and freeze for later.
You can find more
information or find additional recipes at
www.seattlesbest.com
.
Here is a look at my
Publix
Shopping trip..
In and out found what I needed and for a good price. That's what I like to happen. Thank you Publix and Seattle's Best!