Do you love trying new sauces and flavors when you cook? I definitely like to test out new items in my kitchen. I just get plain bored with the same flavors, recipes and foods. I like to change it up quite a bit in my kitchen. This week we're sharing a new giveaway for S&F Sauces. After checking out some of these tasty recipes I can't wait to add these to my next meal plan. Yum!
Have you heard of S&F Chef Sauces? They are our sponsors for this giveaway and are offering up 2 prize packs. One to Keep and One to Give a Friend!
S&F Sauces
are available at Whole Foods year round and BJ's Wholesale on a rotational limited time only basis!
The sauces featured in our prize packs are available for a limited time only!
Make sure to stop into your local BJ's Wholesale or Whole Foods and grab a bottle while they last! #MustTryNow
Schlotterbeck and Foss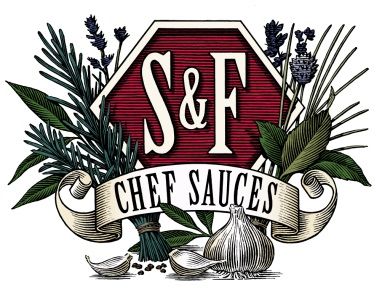 Behind our rich (and delicious) history lies a solid foundation of innovation. While honoring those time-tested recipes that secured our reputation, we keep ourselves open to new trends. We're constantly tasting, sampling and looking for ways to improve and expand our offerings to grow with our customers. For us, that means a blend of tradition and technology, taking the best from both worlds. While our manufacturing process has been streamlined through computerization, our cooking is still done in small batches, with the care of handcrafting, to bring out the most vibrant flavors. Our company is housed in a historic building, but our facility glistens with stainless steel pipes, specialty kettles and the latest machinery. We have a broad and diverse distribution base, yet we still pack all of our products by hand.
Prizes
Win 1 Set for you, Give 1 Set to a friend
1 bottle Caribbean Mango 1 bottle Sweet Bourbon 1 bottle Pineapple Habanero
Need recipe inspiration?
You can find a lot of recipes right on the Schlotterbeck and Foss website. We've picked out several to share with you. You can find them all on Madame Deals: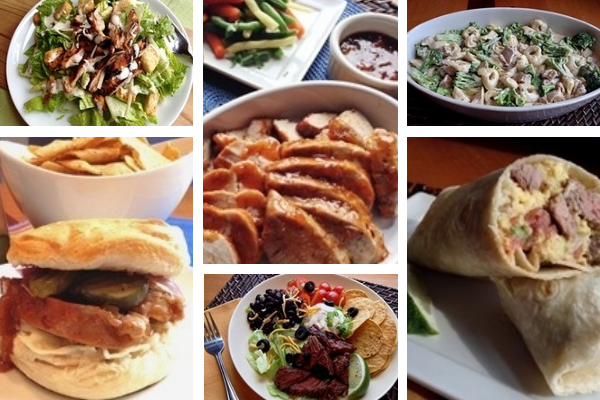 Grilled Chicken Caesar
Peach Whiskey Glazed Pork Biscuits
Peach Whiskey Glazed Pork Tenderloin
Spicy Steak breakfast Burrito
Spicy Steak Taco Salad
Tortellini Alfredo
Ready to WIN?
S&F Sauces Giveaway
Giveaway is open to US residents 18 years and older. Giveaway will run from May 23rd - June 1st. Wait for the Rafflecopter to load and enter below. Good luck!
a Rafflecopter giveaway
"Living at the Whiteheads Zoo was not compensated to share this with you today. We are not responsible for the fulfillment of this prize ."