When your washing your families clothes, doing the laundry you want them to stay fresh. No one wants to do a load of laundry and have it coming out stinky. How would you like it if you could leave that load of clothes with 30 days of long lasting freshness ? You also want to minimize static cling. I am going to share an embarrassing mom moment that happened to ME because of static cling. Then, I am going to tell you about the New
Purex Crystals Dryer Sheets
which will give you 30 days of freshness and minimize that cling.
Here now don't laugh to hard. I had this really
embarrassing
moment do to static cling the other day. I'm talking red faced horror story here my friends. It was chilly the other moment and the little gets cold easily. He wanted a jacket so I grabbed one out of the clean clothes pile and we were on our way. When we arrived at his class I removed the jacket to put in his cubby. I failed to notice a pair of panties had fallen out on the floor until his teacher asked me were those mine. UGH can I please hide under a rock now. Instead I scooped them up and put them in my pocket . Had I been using my Purex Crystals Dryer Sheets this might not have happened. They are great for reducing static cling. You'd better bet I'm using them now. Hopefully, we will have no more red faced moments anytime soon.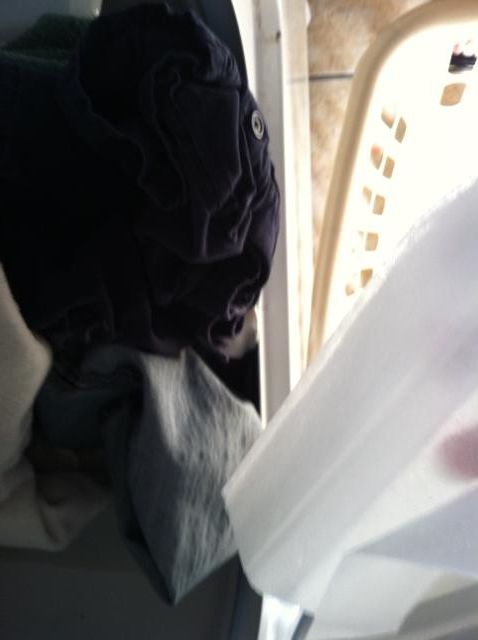 Reducing static clean is not the only thing the Purex crystals laundry enhancer is good for. I like to take a sheet and place in the dresser drawers , couch pillows (mine have zippers) and the backs of my furniture. They really freshen things up and are so fragrant.
I love the long lasting effect of the Purex Crystal Dyer sheets. They really do an awesome job of keeping things around my house fresh and smelling good. This makes a big difference.
SWEEPS -
To celebrate the release of the New Purex Crystals Dryer Sheets the Purex brand will be hosting a sweepstakes. One grand prize winner will receive
$500
and a
year's supply
of Purex Crystals dryer Sheets while 50 2nd place winners will receive a coupon for a FREE Purex Crystals Dryer Sheet.
WIN -
Purex Crystals provided us with coupons for a manufacturer's coupon packing for a FREE box of Purex Crystals Dryer Sheets. All you have to do is fill out the rafflecopter entry form below.
a Rafflecopter giveaway
" Purex provided us with a sample box of this product free of charge for reviewing purposes. Even so all opinions shared here are our own. "