Jambalaya is a Louisiana dish . It is traditionally made in three parts ; meat, vegetables and stock with rice added. Jambalaya often has chicken, shrimp, sausage or any combination of the three. Today we are sharing a simple
sausage jambalaya recipe
. Our family thinks it is tasty I hope yours does also.
Easy Sausage Jambalaya Recipe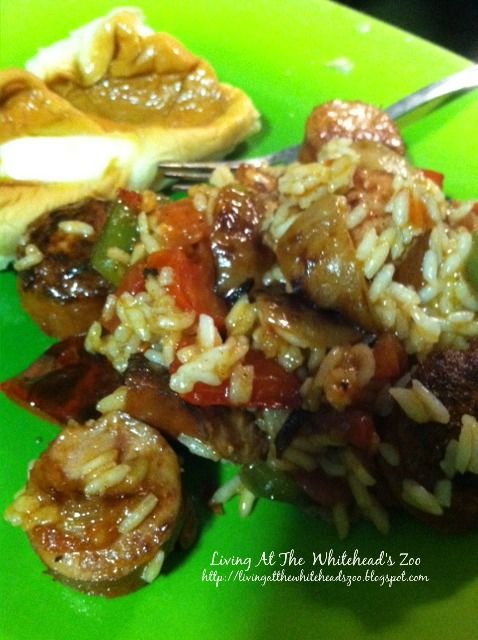 Ingredients you will need:
2 cans Fire Roasted Diced Tomatoes
1-Red Bell Pepper Diced
1-Green Bell Pepper Diced
1- package Sausage Sliced
1 cup White Rice
1 can Chicken Broth
1 Tablespoon olive oil
1- yellow onion
What you need to do :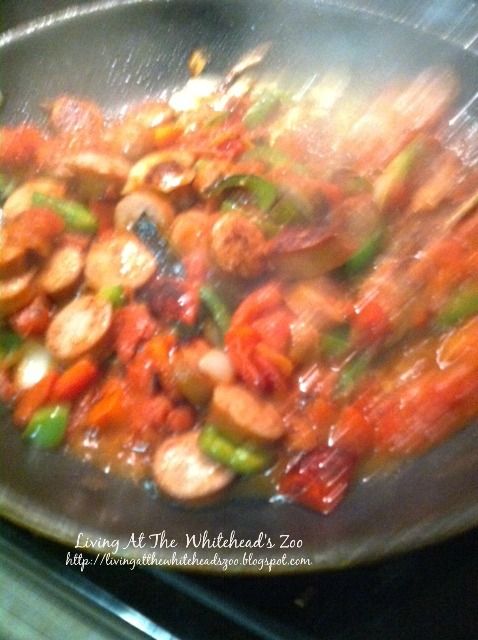 dice up your bell peppers, onion and sausage
in a large skilled heat up a tablespoon of olive oil when it is hot add in your ingredients from step 1.
Stir them well until cooked through about 8-9 minutes.
In a sauce pan add 1 can of chicken broth , 1 cup of water , 1 cup of rice and salt. Cook until rice is finished.
Strain and rinse rice .
Add 2 cans of roasted diced tomatoes to the stir fry mix.
Add rice to skillet and stir everything well . Simmer for 15-20 minutes.
That is all you have to do. You may also like these recipes that also used sausage as a main ingredient.
Wishing you all a great week. We're gearing up for a busy one.