Bras are a problem for me. I can never find one that I would say is comfortable or a good fit. I recently received two
Coobie Seamless Bras
for reviewing purposes. I was hoping to find a bra that I could wear through out the day and not be miserable. I was hoping to discover a bra that did its job and worked for me. So, did I?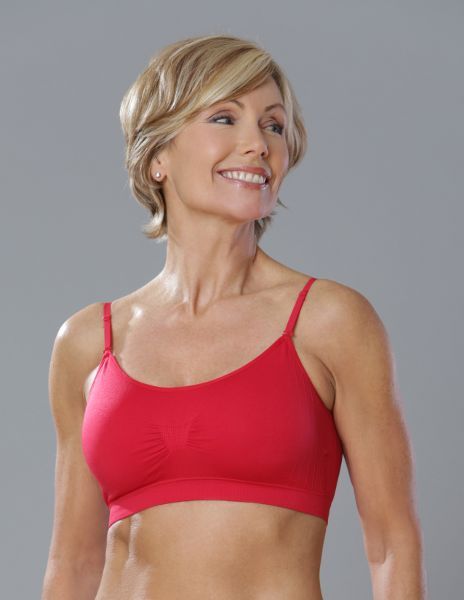 What did I think?
I received a bra in black and one in hot pink. I really was not sure about the hot pink color . I immediately gravitated towards the black one that is just me.
loved that there was no under wire
loved the color
loved that it could be worn in the place of a camisole or tank top
loved that it fit my body well
loved the comfort
The Coobie Seamless bra exceeded my expectations. It is
extremely comfortable
. The Coobie looked great layered with other clothing. It not only looked great but it also offered the
support I needed
. I was so happy with the black bra it didn't take me long to pick up the pink one. What I found when I did was another great bra. The pink one is actually my favorite as far as comfort and fit.
loved the wider straps
love that there is a removable strap option
disliked the removable pads
love that they also come in a full size version
The Coobie is available in 7 styles and over 50 designer colors. The Coobie is soft, and form fitting. We're giving it a

for both style and comfort.
Coobie Seamless Bras definitely exceeded my expectations. They are the most comfortable bras I own.
You can also find Coobie on Facebook and Twitter.
"
I received complimentary products from Coobie in exchange for an honest parent review. All opinions are my own. "