I recently shared a post about the release of
Disneynature's Bears
movie which was April 18th. I also shared a
Disney Bear's printable mask
which we're going to use in today's preschool craft activity. You can still head over and print a mask out for yourself or your class to do this. It is very easy and smells great to. The kids had so much fun with these. We're extending this weeks activity with "Bear themed Books."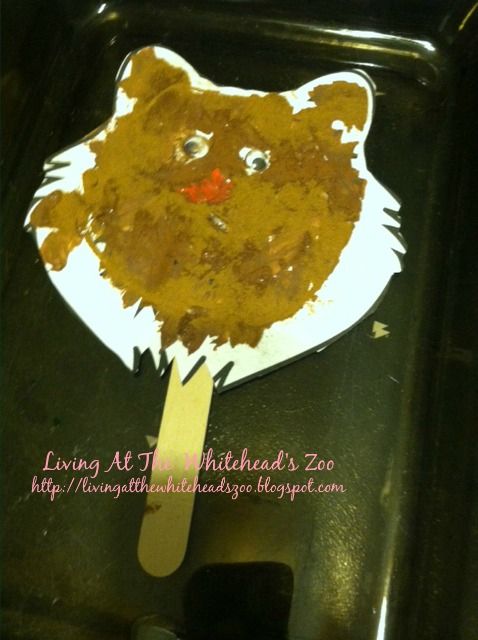 Here is what you'll need:
Print the mask (you can find the printable it here)
brown paint and paint brush
red paint or red pom pom for nose
google eyes
Elmer's glue
craft stick
Cinnamon
First cut out the brown bear printable. If children are good at cutting they can do this as a cutting activity or you may want to help them.
Allow them to paint the bears brown. Leaving a spot for the nose if they remember.
When the brown paint dries they can use their finger to do a dab of red paint for the nose.
Add on the eyes and craft stick with Elmer's Glue.
Also apply the glue around the bear area where you'd like to add cinnamon.
Sprinkle cinnamon on your bear. Some like to apply it heavy while others prefer it light. It really doesn't matter. They can sprinkle it from the jar or use their fingers . Whichever way they'd rather or you'd rather.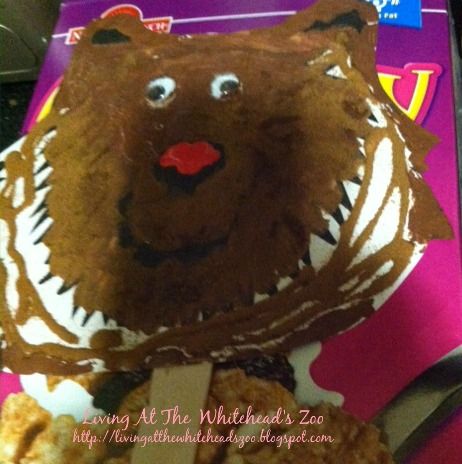 It sounds like a lot of steps but it really only took the kids a few minutes to make them. And they loved the final result and using the cinnamon.
Below are some Brown Bear Books we've been reading this week as we played with our mask. We thought you might like them to.
If you click on the books picture it will take you to amazon where you can purchase it if you'd like . These are affiliate links so if you do click them and make the purchase we do receive a commission. Of course you do not have to we just appreciate you visiting our blog today
.
You might also like some of our other Brown Bear activities.
You might also like to follow some of our Pinterest Boards. Where we are inspired and where we try to inspire and share ideas also.
Follow Amber Whitehead's board Children's book & activity on Pinterest.
Follow Amber Whitehead's board Preschool Crafts at the Zoo on Pinterest.
Have a great week! Thanks for joining us for some preschool art activities today.