"Today's review of the children's book Chengdu contains affiliate links. If you click on them and make a purchase we will receive compensation. A complimentary copy of the book Chengdu was provided to us for reviewing . All of the opinions shared here are our own. "
I love to read and love sharing that with children. We recently reviewed the new children's book
Chengdu Could Not, Would Not, Fall Asleep
written and illustrated by Barney Saltzberg. Chengdu is recommend for children ages 3-5 years old. I shared this book with my son who is five, and then we read it with his preschool class who are 4-5 years old. The book was a hit and I'm excited to tell you what everyone thought about it.
Chengdu
Could Not, Would Not, Fall Asleep
By Barney Saltzberg
On Sale: 4/8/14
Age: 3–5
Price: $16.99
ISBN: 142316721X
High in his tree a young panda named

Chengdu

lies awake, even though everyone around him is quietly sleeping. He tosses and he turns. He scrunches and he squirms. But it's not until he finds the perfect spot—atop his brother, Yuan—that he finds rest.
But now Yuan can't sleep
.
Barney Saltzberg
(barneysaltzberg.com) is an author/illustrator/singer/songwriter who has published close to 30 children's books. He studied art at Sonoma State College in Northern California and later took a class at Otis/Parsons in Children's Book writing and illustrating where he created his first book, It Must Have Been the Wind. He has also recorded two albums for children, Where, Oh, Where's My Underwear? and, The Soccer Mom From Outer Space. He currently resides in Los Angeles, California.
What did we think?
Chengdu was a hit with both our preschool class and my five year old son. We loved the fold out pages and illustrations. The fold out pages were a great way to get the children to interact with the story. The children's favorite pages were the ones that were only the panda's eyes. These pages encouraged a great classroom discussion about the story. I love to here those wheels turning in their little minds. This book has good flow, great pictures and the kids really seemed to enjoy it.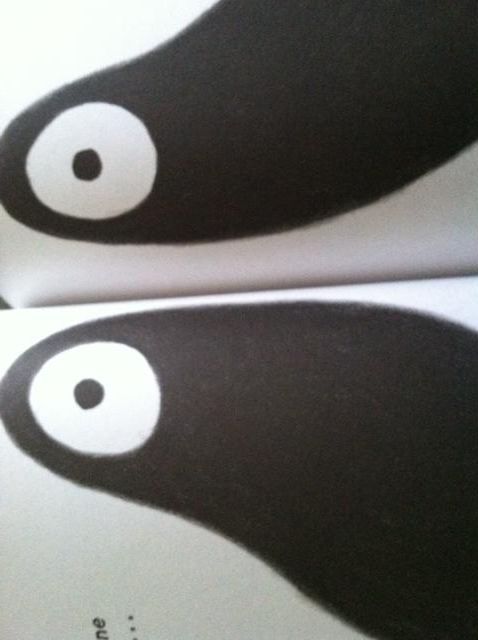 Make a
Paper Plate Panda Bear as an extension
to the story.
paper plate
black construction paper circles
google eyes
craft stick
glue stick
black sharpie

Cut out 2 round pieces for ears,1 nose and 2 round eyes all in black. Give the children a white paper plate and glue stick. Have them glue on the black pieces of paper for eyes, ears and a nose. Then glue 2 google eyes onto the black circle eyes. After all of the pieces are glued on your paper plate craft is finished except for a mouth. Take a black sharpie marker and draw one from the nose . If you'd like you can glue your plate to a craft stick to make it more of a mask or for the children to hold up during story times.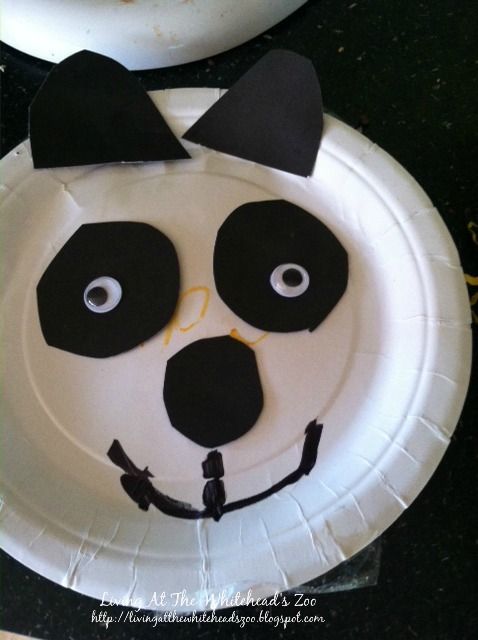 Paper plate crafts are so easy. You might like these other Paper Plate children's crafts:
Paper plate chicken
,
Paper plate apple craft
.
"We received a complimentary copy of Chengdu for reviewing purposes. Even so all opinions are my own. "